RIDE SHARE RANT
Covid 19 Mitigation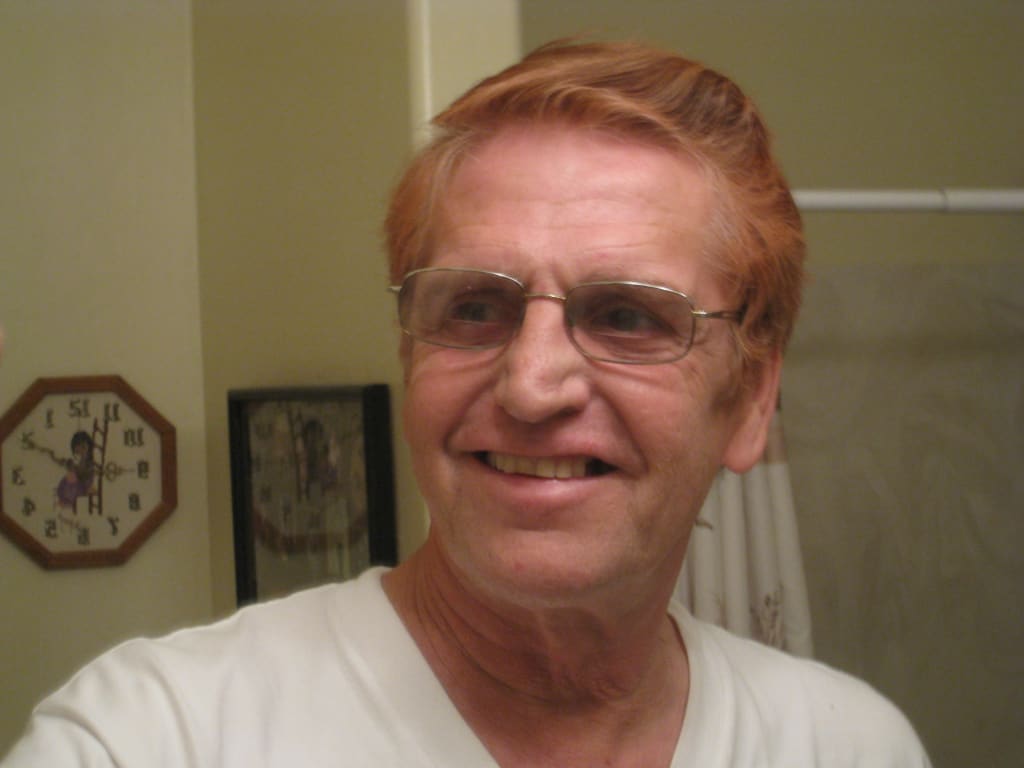 "Ride Share Rant"
I've been a part-time ride share driver working on both Uber and Lyft platforms since I officially retired in twenty-fifteen. I hadn't intended to become a "taxi driver" but when I bought my Twenty-fourteen Dodge Grand Caravan for the express purpose of camping and day trips I did so predominantly because driving had been my passion since nineteen sixty-six when I got my first driver's license.
Truth is, I didn't know anything about ride-share until I bought the vehicle and, in the process of showing it off to friends and family, heard multiple times that it would be a great Uber car. What's Uber?, I asked. I had no idea. So I googled the term and discovered, to my delight, that I did qualify to drive for them.
At the time, Uber was advertising that drivers would get eighty percent of every fare. I crunched the numbers and determined that driving, even part-time, could bring in a sufficient cash flow (after covering all automotive expenses) to help pay off my auto loan seven months early.
The company suggested that I could make maximum income by driving nights and after bar-time so I tried that time slot first. I was amazed that first week, after the students returned to campus, that my paycheck was north of seven hundred dollars. That income, however, included bio-hazard pay of two hundred and fifty bucks to cover the cleanup costs of a passenger vomiting in my back seat. After the second such episode, when the "bio-hazard" compensation was already less generous, I started carrying barf bags. Luckily since then, none of those bags have been needed.
I personally quit drinking alcohol over twenty years ago and have no problems with people who choose to drink, but I have little patience for drunks as irresponsible, insensitive and self-serving as I had been. I'm a pretty tolerant guy but to avoid trying my patience any further, I decided that the better part of valor would be for me to drive at other times of the day than after "last call."
So, I fire up both ride share apps between ten A-M and noon. I tend to drive for only four or five hours at a time and limit my driving to three or four days a week. I average twenty hours a week and the cash flow usually returns better than a buck a mile. So the money isn't too bad and I get to do the thing I enjoy the most, drive. And in the spirit of "giving back", I provide a valuable service to the community.
The condition of the roads, the constant congestion and the stupidity of many other drivers don't bother me much. I subscribe to Sirius XM Satellite Radio and listen to channel 66, Watercolors. They play a mix of classic and contemporary jazz which keeps this driver calm enough to avoid road rage. And very few passengers request a change of channel.
For the most part, the people who need a ride and use the two ride share platforms are descent people. I have logged over five thousand rides between Uber and Lyft. Generally speaking, I log on to both platforms when I'm ready to drive. The one that sends me a pick up request first gets my attention for the day. Time was when Uber was dominant but now it seems Lyft is the daily winner.
All was going well until this shelter-in-place order came down the pike. I became aware of the city's decree when some university student passengers lamented the need to "binge" barhop before they all shut down that fateful Tuesday. I gave many students rides to University square that afternoon and it was jammed with students who wouldn't have senior class graduation bashes either. All the bars and eateries closed at eight o'clock that night.
And then Covid-19 made face masks a thing. Because of my age, I was designated a part of a high risk population. Fortunately, I have no other underlying health issues, but as a ride-share driver I do come in contact with people of all ages and demographics. I decided to stop my driving at first because I couldn't buy face masks anywhere. The drug stores had none, the big box stores were sold out and even ACE hardware was out of basic sanding masks.
My roommate at the time took it upon herself as a professional seamstress and fashion designer to start making masks at home. She quickly provided me with a couple of masks that allowed me to return to driving. I signed up for Uber eats right away too because I knew the service would be sorely needed and would limit my direct contact with passengers. I found some Lysol disinfectant wipes to clean seat belts and door handles and some non-latex gloves for handling any food deliveries. I believe it is my duty as a responsible adult to be pro-active in the face of this global emergency. So, not knowing if I had already been exposed to Covid-19 or not, I wore the face mask to protect my passengers. It was all good as long as I could leave the windows open.
But the Tucson. Arizona heat is intense in our desert environment and it came on with a vengeance much earlier in 2020 than in past years so I was compelled to close the windows and crank up the air conditioner. This put me in close proximity to passengers breathing recycled air.
I knew I couldn't require people to wear masks if they, like me, couldn't buy them anywhere and, unlike me, had no roommate to provide them. Just then, my old boss at ACE hardware informed me they would get a shipment of surgical quality face masks in the following day. I ordered a case of fifty.
After I had provided over a hundred masks to riders I finally picked up an anti=masker. "You don't have to wear a mask for me," she said, "I'm a nurse." I told her, as I handed her a mask, that she would have to wear one in my car. She reluctantly put it on her face but didn't cover her nose. I pulled over and told "the nurse" to get out of my vehicle. Indignant, and very agitated, the foul-mouthed woman exited my car. She was not a happy camper. My blood pressure spiked and my nerves were on edge. I had never had to kick a rider out of my car but this person refused to consider the safety of the driver she hired to safely take her to her destination. I hate confrontation. I am no one's doormat. But, I quit driving for the day.
The next day I resumed driving and providing masks to riders who didn't have one. But the number of people without masks soon made that untenable. I'd get a group of three or four who had no masks and the ride compensation of two or four dollars didn't even cover the costs of the "free masks." Since almost no one thought to cover the cost of the mask with an extra tip, (or any tip at all) I withdrew to my apartment and quarantined. Weeks passed.
Finally both ride share platforms issued policies requiring both drivers and riders to wear face masks or coverings although they were still suggesting open windows. At least now I could be somewhat assured that many, if not all, riders would be wearing masks.
I am driving still and delivering passengers and take out foods. I still provide masks for those who don't have one but ninety percent of my riders have one and will put it on while they are in my car. I still have no symptoms and finally got tested. My result was negative. I do not have the Covid 19 virus. I refuse to live in fear because I do acknowledge the science about mitigation of the spread by being proactive. I am now fully vaccinated and will continue to wear a mask in public, wash my hands, use sanitizer, and avoid touching my face. I always thank riders who approach my car already wearing masks. I thank them for helping to keep me healthy.
Wear a mask. The life you save may be your Mom.