Online Dating
Reality of Tinder
Is Tinder just for hook-ups?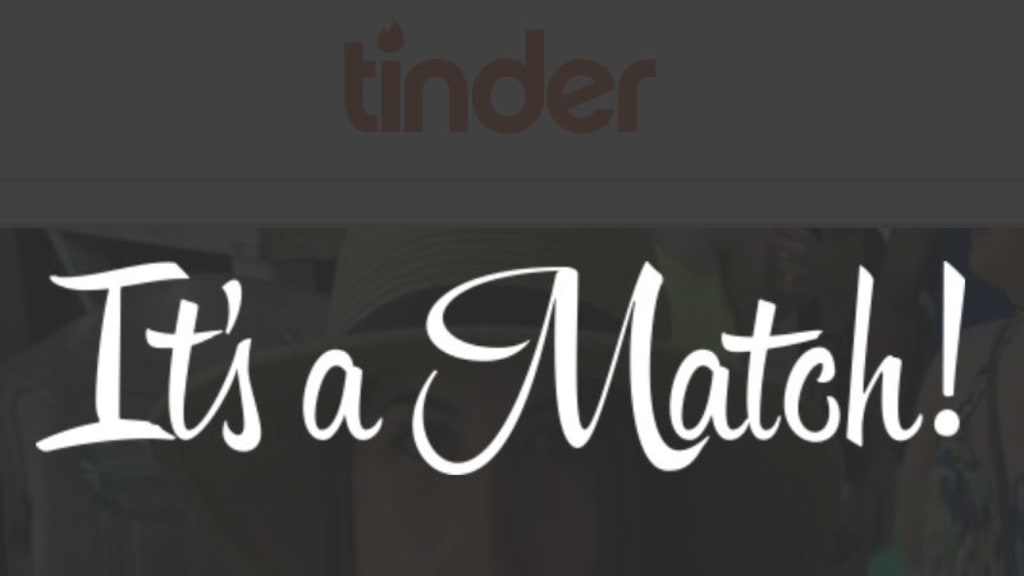 So if you're a Millenial, I am sure you are familiar with Tinder. Heck even Gen X is on board! So are there happiness and love stories that come from Tinder like you see on Match.com commercials? Well, from personal experience and those that I know, Tinder seems to be a hooking up app, very similar to POF (Plenty of Fish). Swipe left, swipe left, swipe left, ooooo swipe right, swipe left, swipe left, ooooo swipe right, IT'S A MATCH!!! That oh-so amazing feeling when you have matched with a hot guy, and he thinks you're hot too! So do you message him first? Or do you wait for him to message you? If you wait too long, will he think you aren't interested and "Unmatch" you? Oh, the struggles and emotions that we women come across and feel when simply swiping on our phones!
It's a match.
Personally, when I get a match, I don't message them right away. Sometimes, I get a message from them right away, and sometimes, my matches stay in their bubble at the top of my screen for days, weeks, and I finally just unmatch because apparently none of us had the balls to message each other.
The way I feel is, the man should message the woman first. I feel like this could expose a lot about who he is. First impressions are important! What does he say in his first message? Is he polite? Does he have manners? Or does he just say "Hey"? Well, I have received some unpleasant, rude and illiterate sounding messages such as "Hey Sexy, wanna F**K? and "U is so fine". In that case, I revisit their profile, think about what attracted me to them to begin with, and say Nope, this won't work for me. I am not interested in a hook-up, texting with someone who can't type or go on a date with someone who degraded me before even meeting me.
But sometimes, every once in awhile, I get a nice gentleman type message, "Good morning beautiful, I hope you are having a good day" which to me, is a nice opening to a conversation that I don't mind diving into! It's all in the words! If a man wants to be rude and disrespectful in a message to me when he knows nothing about me, what kind of relationship could that ever turn into? Nothing that I ever want, that's for sure.
Dating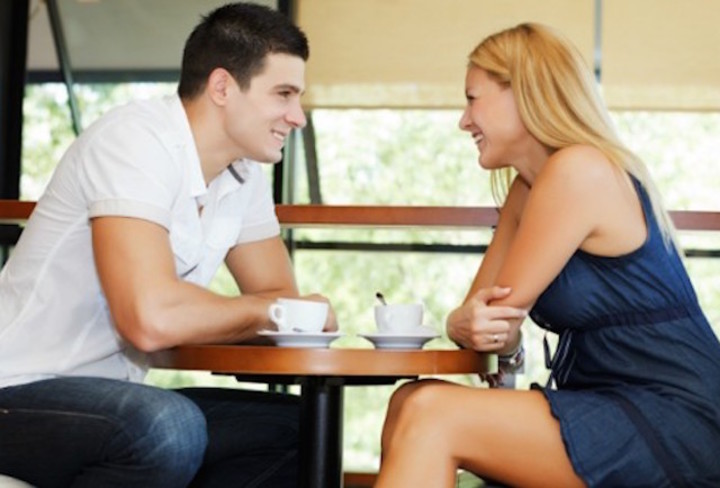 So you start "talking" to someone, during that time, you can learn a whole lot about somebody! Is that someone you want to take a step further and go on a date with? Well, let's evaluate how he speaks to me. Is he respectful? Does he call me outside of my name? Typically, if the guy has passed this part where he has been respectful and has had good convo, I will set up a date with them. No harm grabbing coffee, lunch, or dinner with someone, in a public place of course. If it doesn't go as planned, well at least you both enjoyed some food and refreshments.
What I can't stand is when a guy asks me within the first day if we can meet up. Like what is the rush? I want to know something about you before we meet up! I want to know I am not rushing to go meet someone who can potentially kidnap me or take advantage of me at a moment's notice! **SIDE NOTE LADIES** Always meet in a public place, let a girlfriend or family member know where you are going, and when you expect to be home. Stay safe!
Okay, now that my mom maternal instincts have cleared my mind, let me get back to dating guys. Enjoy your date, get to know the guy. Sometimes it clicks, and sometimes it just doesn't! I went on a date with a man who was so rude to the waitress that I apologized to her and then ordered something small and cut the date short. Rude to the waitress, and you don't even know her! If you can't speak to another woman correctly, what makes you think I will stay for that potential verbal abuse? Nope, check please!
I have dated a few guys who have ranted and raved about how beautiful they thought I was, my curves, my hair, my eyes, and how they would love to get to know me in a personal physical way. Okay, well to me, more personal is knowing more about me, where I come from, what I have been through. NOT getting into my pants! Then when I nicely say to them I am not interested in a hook-up, I have been called a bitch, a whore (which didn't make sense to me when I was rejecting sex), and a waste of time.
Ladies, Tinder has a lot of people on there; don't let a few bad dates put you down. If you are still interested in dating, try it out again. Learn from your past dates and go for it!
Ghosting is a thing.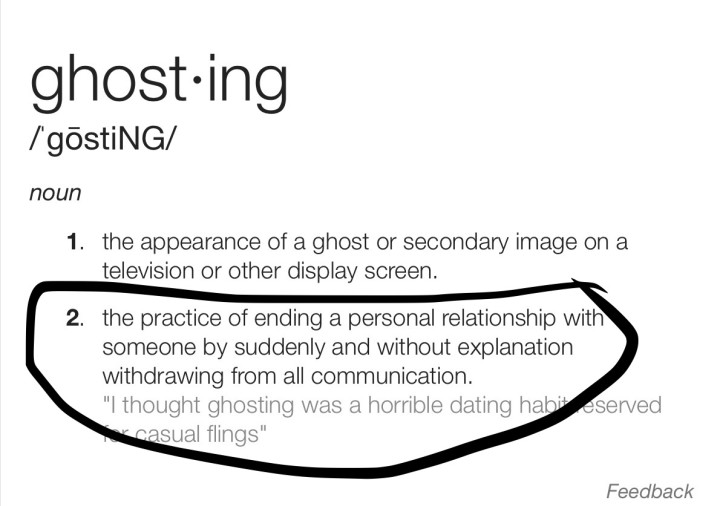 Ghosting, what the hell, and why did this ever become a thing? So ghosting is literally when you are in a relationship with someone, or even a form of "dating," "talking," whatever you feel comfortable with, and the other person just suddenly ends communication without explanation! Like where did you go and why?
I started dating a guy I really liked! Like I was head over heels with him! He was a perfect gentleman, handsome, and we had such great convo and laughed until our sides hurt. We dated for about four weeks, even spent the night at each other's house a few times in that time. Well one day, I just didn't hear from him anymore! I tried texting him, calling him, NOTHING! What did I do? What didn't he like? I beat myself up trying to figure out what I did wrong and honestly, I don't think it was me, I think he had something else going on or even found someone new! But, I knew he was alive, because well, social media doesn't lie! He was still posting!
Okay, so I have gone on a few dates, some have been good, some have been terrible, and some, well some, have "ghosted" me. Needless to say, I still haven't found love and I still have the app on my phone, and now I go on it and swipe for fun! Have you ever slowed down, and actually swiped through photos and read some profiles? Tons are quite hilarious actually, and I have found a new type of entertainment in my Tinder app!
dating

Veronica Guzman
Hello there! My name is Veronica, I am a single Mom of 3, living in Florida! I work full time, go to school in the evening and do everything I can to make a better world for my kids! I write to inspire others and share some truths about ME!
See all posts by Veronica Guzman →