Put a Pin in It
The Role of Serendipity in My Passive Search for Love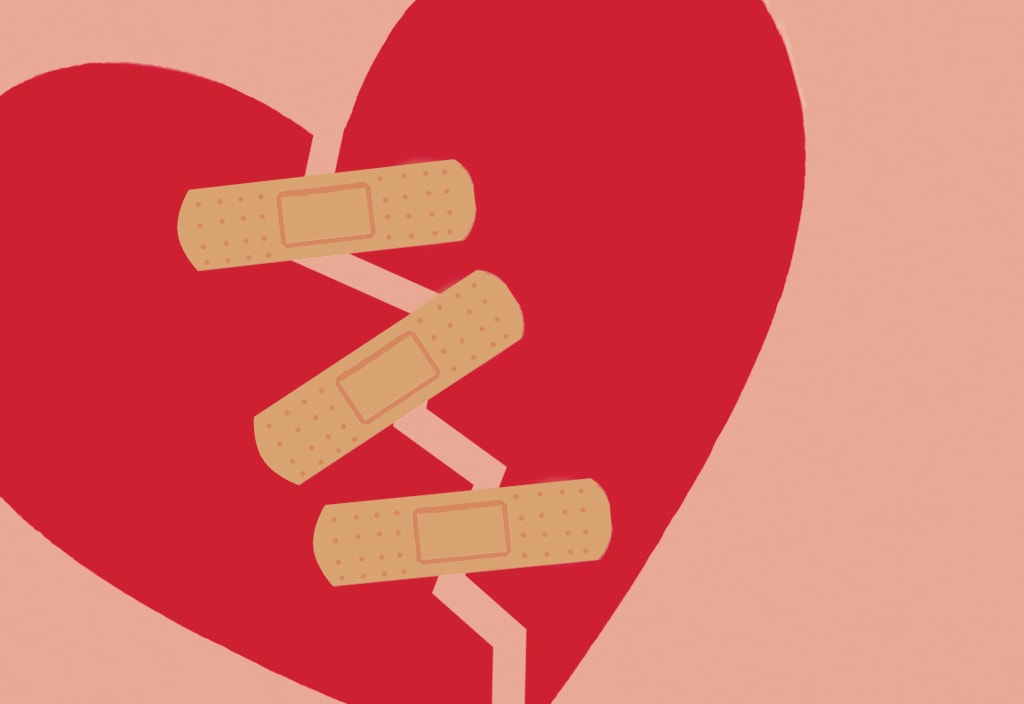 If I wasn't crazy before, which is up for debate depending on who you ask, I am now. The four years since suddenly losing my husband, Ryan, have been a roller coaster. I met someone relatively early on and the poor guy was given a crash course into my grief cycle antics. A combination of depression, insecurity, abandonment issues, and my newfound experience of addiction teetering with the ever present accountability boulder I now carried securely on my shoulders makes it hard to invest in relationships. I had four offspring on their own journey of grief, and the idea of me now being the last of the Mohicans as far as parents for them was constantly on my mind. That is my reality.
It's not like a divorce situation. I'm not implying that divorced people do not take the idea of viewing potential mates as future step parents seriously. I am saying that when the other parent is no longer living, their role is quite a bit different. They will always have another parent somewhere to take the pressure off, and there will be pressure. You are doing this whole thing backwards this time. They will never replace them, but they will be acting as 'the' second parent.
You are supposed to meet someone, learn each other, and solidify the bond before children are ever even considered. As a widow with young children, that isn't a luxury I have any longer. I did that with Ryan, and worked out all the kinks (or so I had hoped) and grew our family. Had he lived and we divorced, he would still be there, and any man I consider for myself would merely have to be willing to understand he was their dad. I wish every day that was the case.
The poor guys I meet don't usually stand a chance, and even if they did, I am not sure they even would know what they were signing up for. At this age, the ones who are available are divorced with children of their own, never married without children, or have been in a coma for 20 years. On top of the normal variety fears of a single mother like pedophiles, drug addicts, and serial killers, now I have to consider whatever guy I end up dating would be able to acclimate into this ready-made family. That is an awful lot to ask of a man, and let's face it… why would any man want to take on a task of that magnitude when there are plenty of twenty-year-olds with daddy issues looking for men my age?
I used to go on actual dates, but you eventually begin to feel hopeless after one too many disasters. The ones I felt positive about and got my hopes up would turn out to be the worst when they let me down, and I would decide to focus on my kids and work and regroup. Eventually, the idea of being let down again became too much and I just decided it wasn't the right time to be looking.
The philosopher and optimist in me believes in serendipity. I had that with Ryan, and the universe transpired to bring us together. That is the way it will happen again. I will be going about my busy life, doing the things I love or taking care of the kids, and he will appear out of nowhere. Maybe I have already met him, and while we are friends, I will look up one day and know I am in love with him. My kids will adore him, and trust him, and if he has children I will love them like my own. He will understand I am still prone to fear of abandonment from being widowed, but hate him being clingy, and he will be patient with me. He won't let me push him away, despite my trying because of the constant fear of being attached to something that can be taken away. That is the only way it will happen for me again.
I won't find it on an app or a dating site. Not in a speed dating event or through a blind date, and I am okay with that. Spending hours in pointless interactions to pass the time isn't for me. Using people to not be alone is not in my character, so for now, I just wait.
love