PANDEMIC LESSONS ON LOVE FROM A WEDDING PHOTOGRAPHER
Love Will Always Find A Way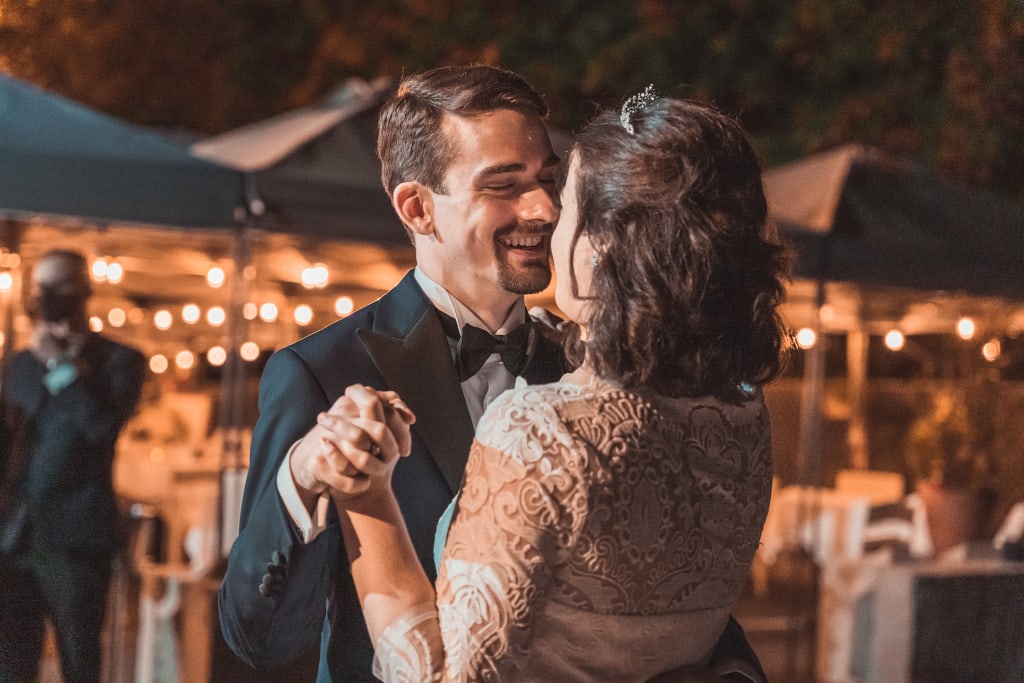 As a wedding photographer, I've learned some invaluable lessons that only a pandemic could teach. Let's call it, hard love? There is no secret that this year was full of couples stressing about having to rain-check their weddings. However, love still prevailed and the lucky, determined few still got to say "I DO". These lessons may seem obvious, but yet a global pandemic is what it took to remind us of them. Dare I say, these lessons break through the shiny preconception the wedding industry has laid before couples for decades.
Lesson #1: That the first dance in a parking lot can still be magical.
Grace and Alex shared their first dance in the empty parking lot behind a restaurant with nothing more than one spotlight and some bulb lights hanging from the tented seating area nearby. To most, having your first dance in a parking lot would be a suggestion that got glaring looks and nervous you're-joking-right-laughs. It's been seeded into most couples' minds that your first dance must happen in the middle of a dance floor with fog sweeping across the ground and a hundred lights twinkling above you. That may the dream for some couples, but it was certainly not the reality for most couples this year. It was roughly ten o'clock at night and most of the other dinner guests had left. The only remaining people at the restaurant were Grace and Alex's small group of friends and family. As they started dancing in the empty parking lot, my heart went out to them. Inside, I was heartbroken that this wasn't everything Grace and Alex dreamed of for their wedding day. However, my perspective shifted as I started photographing them dancing to "Have I Told You Lately" by Olivia Ong simply blasting on Grace's brother's phone on the side. Their smiles widen, their heads tilted into each other, and their hearts melted into each other. They were in pure bliss. It dawned on me at that moment that it didn't matter where they danced, but simply who they were dancing with. On that August night, I learned that the first dance in a parking lot can still be magical.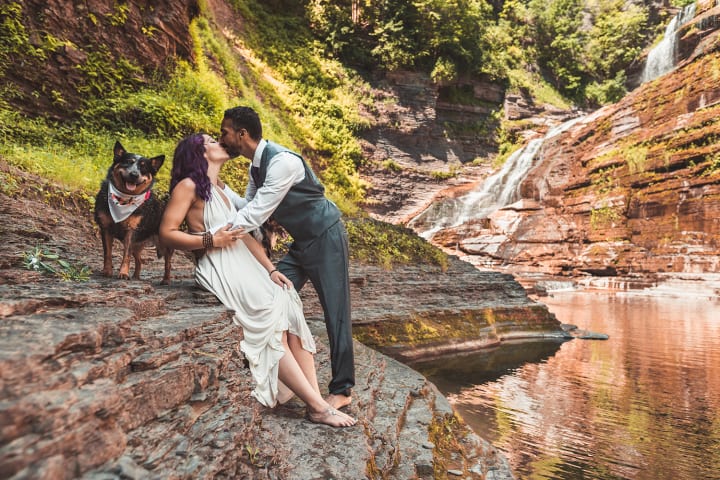 Lesson #2: Elopements Are Coming Back!
A few decades ago, to elope would be to sneak away from dis-approving families and secretly marry each other like Romeo and Juliet. Today, elopements are making a much-needed and welcomed come-back! Dana and Jupiter eloped at Robert H. Treman State Park in Ithaca, NY. They spent the day walking through breath-taking landscapes and trekking through rivers to get through waterfalls. Although you can elope just as a couple, there are various elopement styles now that welcome smaller guest parties. Did you know you can rent out AirBnbs (that allow ceremonies) or get a very affordable state park permit? Imagine celebrating as newly-weds in breath-taking locations. Ahh… Elopements welcome back!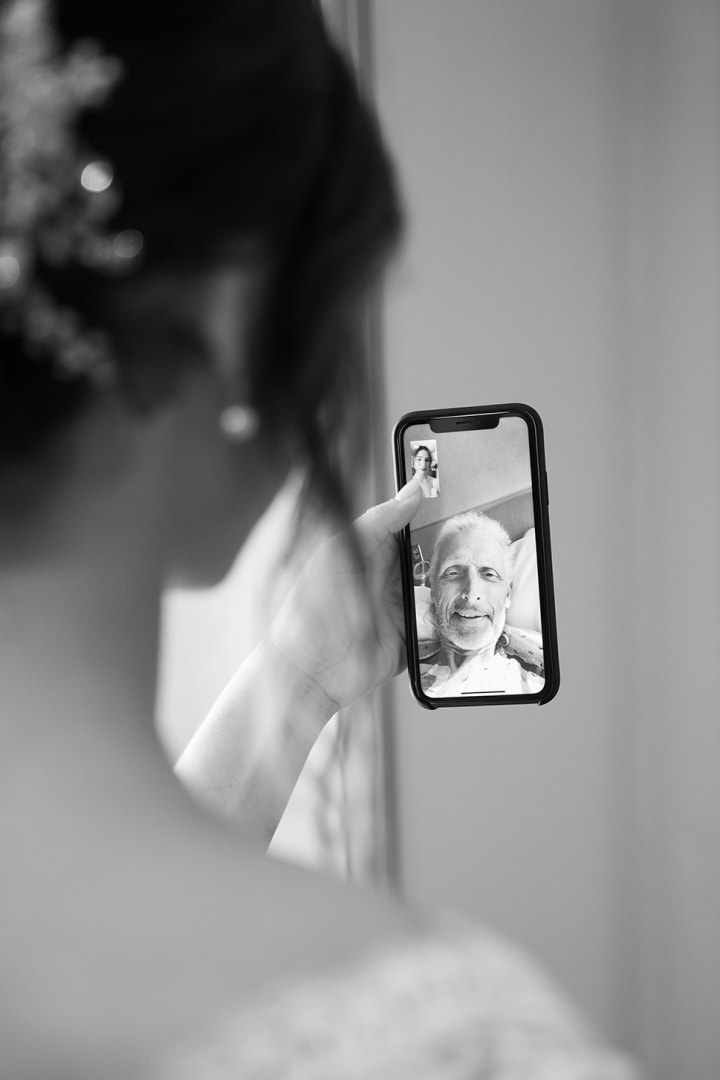 Lesson #3 : Only You Can Make Your Wedding Day Perfect
Let's be honest, I've seen and heard all the horror stories of anything and everything going wrong on a wedding day. The challenges can be gigantic or miniscule, yet every hiccup feels like the end of the world. Destiny's father was unable to physically be present for her wedding. However, Destiny made the best of the situation. She kept her father involved every step of the way throughout the day. For exmaple, she ordered a custom locket anklet to wear so her dad can still walk her down the isle in spirit. My heart strings were being tugged every time she whipped out her phone to constantly facetime him. She had a first-look with him after she was done getting ready, she let him give a speech over the phone into a microphone at the dinner, and she constantly was popping on the phone to say hi. Clearly, this wasn't the ideal wedding day with her father. Yet Destiny made the best of her wedding day regardless of the obstacles. Destiny kindly asks that this wedding stands as a prime example of faith, hope, and love. Memorial Sloan Kettering Cancer Center is where her father is a patient. Please donate to this local foundation to fight cancer.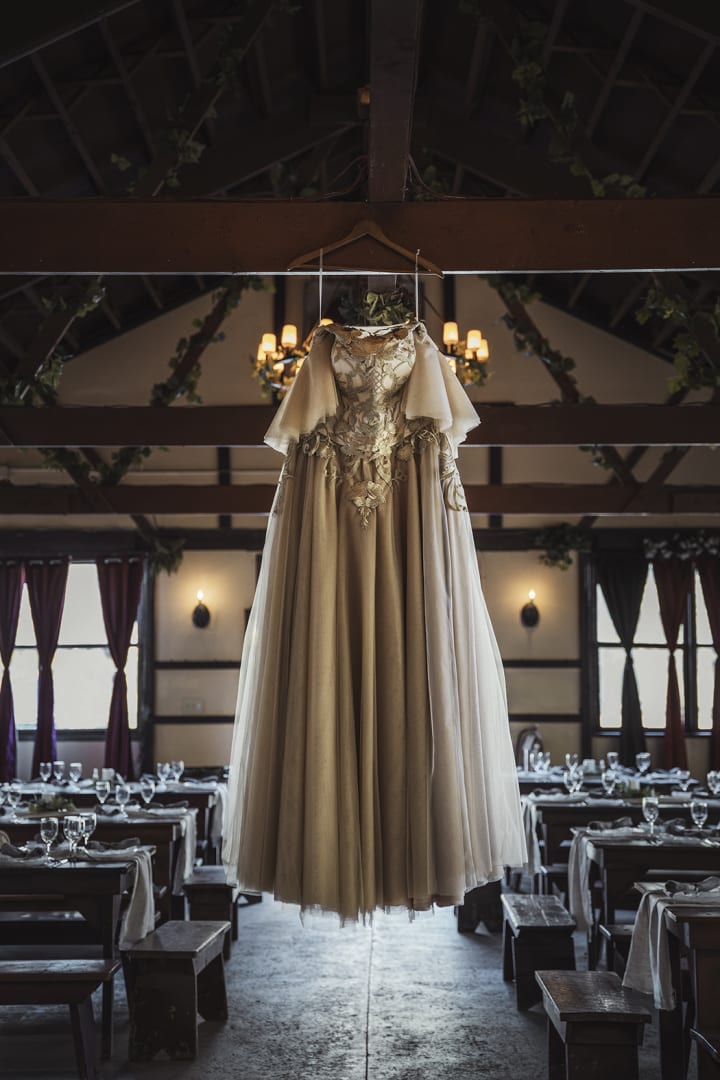 Lesson #4: Make Your Own Damn Rules
If 2020 has taught us anything, it's that anything can happen and to expect the unexpected! Courtney MADE her own dress, which wasn't white. She and Mike had a Viking wedding with unique vows that stated,
"You cannot possess me, for I belong to myself. But while we both wish it, I give you that which is mine to give. You cannot command me, for I am a free person. I pledge to you that it will be your eyes into which I smile every morning. I pledge to you my living and my dying, each equally in your care. I shall be a shield for your back, and you for mine. This is my wedding vow to you. This is a marriage of equals."
Not only do I adore these vows, but it serves as a strong reminder that it's your wedding. Do whatever you want to do. Whether that's the vows, the dress, the party size, pie instead of cake even! Remember that this is you and your partner's day. Take other's opinions and suggestions with a grain of salt.

Angelica Pasquali
Hi there, I'm Angelica!
I'm a wedding/elopement photographer and climate activist based in New Jersey. By combing art and activism, I create powerful visuals that influence and educate people on global issues. IG: @dawnpointstudios
See all posts by Angelica Pasquali →