Online Dating For the Win
By an Online Dater Herself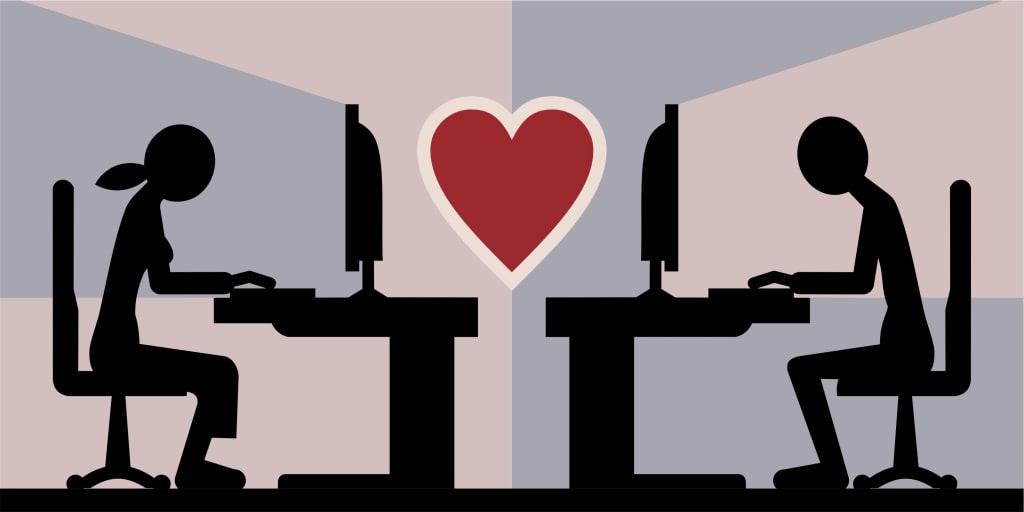 Hey lovebirds, I have a message for you all.
Desperate for love? Still haven't found the one? Feel as if it is hard to meet people nowadays? Been single for a tad too long? Does your mom keep pressuring you to get out there and find a partner? Are you sick of being the third wheel?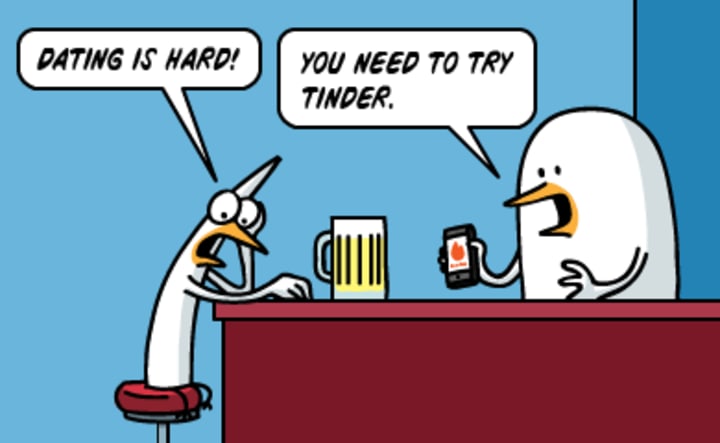 Well I believe the solution is simple, turn on your phone, download an online dating app, and use it.
What I do not understand is how much shame is attached to the name online dating. Sure, it is not the most ideal way to describe how you met the one by swiping right on their hot profile picture, but if you end up with the love of your life what does it matter anyway?
For a while I myself was ashamed to say that I met my boyfriend over tinder. I thought it would be embarrassing to share the fact that we organized our first date on the basis of our hot pictures and appealing bios, but I would not have it any other way. After almost a year and a half of being in a steady relationship, I have no regrets. If tinder did not exist, I would not be in a happy relationship as I am right now.
I think people just need to get used to the idea that this is the way society is heading now, it is not something to be ashamed of, but something we should accept as a reality now that our social worlds have been shifted to the internet. If we can get the same results, there is no harm in going with the flow of the media.
At first I was hesitant to download those apps because of the stigma it has around hookups, cat-fishing, and superficiality. My friends who had all tried it and and been successful in landing awesome first dates or even boyfriends, convinced me to trust the process. I was obviously careful in who I messaged on the app (because there still are those superficial, cat-fishing, douches), but one of the first matches I made was with my current boyfriend.
We hit it off casually at first, talking about ourselves and keeping things low-key, lots of small talk, lots of joking around. I had been messaging him for about two weeks before we began making a plan to meet up. It was around christmas time and he had organized a date for us unlike what you would expect out of a tinder date. He created this romantic master plan to go watch a comedy in theatres, grab some tacos at a local restaurant, go see the light display at our local garden, and then finally finish off the night with a nice meal at a diner on the harbour. I was SO impressed with the authenticity and thoughtfulness in his plan, I had to go.
On the day of the date, everything went according to plan, we got along so well, and I was SHOCKED that the guy I met off tinder had been the most genuine and sweet guy I have ever dated in my whole life! That night I fell for him, and here we are now still going strong.
There are nice men out there, it may require some work sorting through them on the apps, but trust me it is NOT as much work as scouting a man in person.
Think about it, you can filter your preferences to only look at the gender you are interested in, and select the age range to your limit. That already filters out many many candidates out there you would have to filter out on your own if you were to go out to say a club or bar. In addition, with every online profile you view you get a sense of what the person is like from their mini description---their music tastes, their hobbies, and other cool facts they want to share. In the photos they upload you can not only get a sense of their looks, but their personalities, whether that be douche photos, sport shots, or artistic captures. You can gather a lot of information about someone off of their online dating profile if they put up enough content, and from there it is easy to make judgements about their character.
Of course it may not work in all cases where you find someone as perfect as I found on tinder, but the same goes for meeting people in real life as well. You win some, you lose some. All I am saying is that online dating is just if not more convenient and easier to guide you in finding a date. My boyfriend and I are a perfect real life example of how this happy-ending fantasy has come true off of a "silly" dating app. So nows you're chance given this very persuasive argument, to get out there and start meeting people online! I sure as hell won't judge you for it.
Best of Luck and Lots of Love XOXO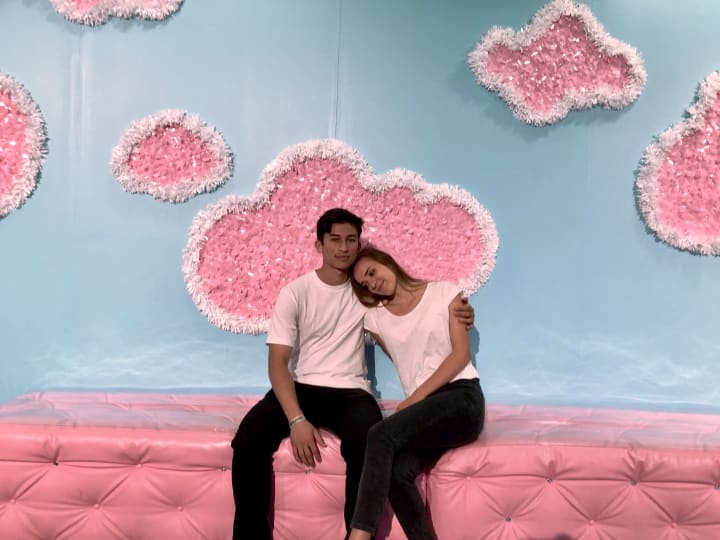 Reader insights
Be the first to share your insights about this piece.
Add your insights