Never-ending tattoo tale
Never ending tattoo love story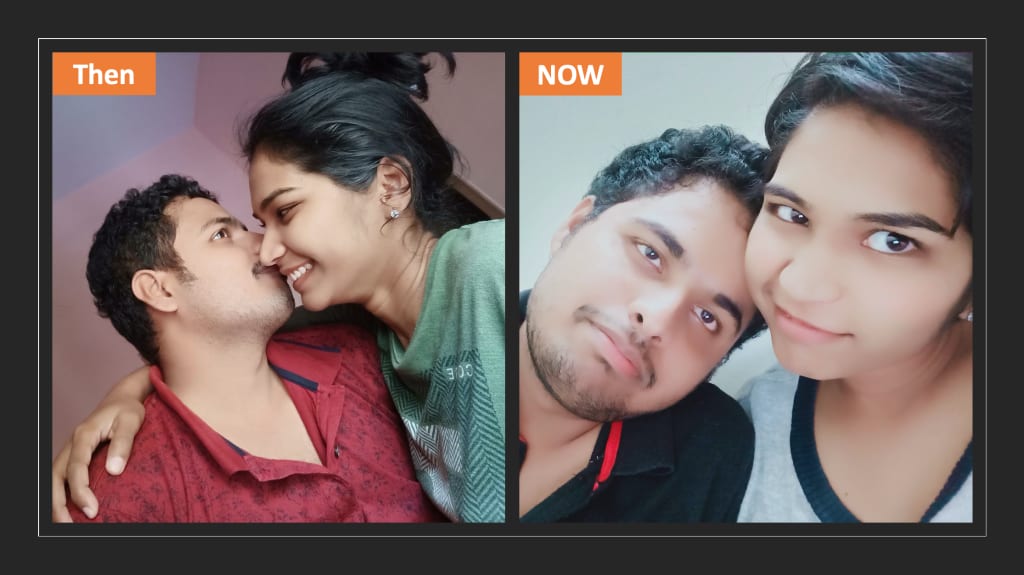 I am from Bangalore, India. Since childhood, I have seen so many Bollywood romantic movies where the lover gets a tattoo done on their hand to prove their love and BOOM. The heroine falls for the guy and never leaves him. In the hardest time, she supports him and in a happy time, she celebrates with him. That is how they state their love for each other.
Just like those romantic movies, I wanted someone in my life to love me and get a tattoo done on his hand stating how much he loves me. Finally, be with me forever. We can face all sorts of problems together and say we did it to celebrate it together!!!
However, there was one little problem. Since I was always a dude girl, maybe because I had to help my parents in the farming, and furniture business, which is hard work and I had to be tough like a boy. Because of this, I never knew living like a girl and no one ever thought me how to be one. I tried doing it on my own but I did not feel myself, so I left that dram behind.
That is why no boy ever saw me as a girl and hence I never got even asked out for a date. The funniest part was that I was always hanging around in the boys' group and it just stamped on my head that I was in a girls' costume but not a girl. That trend continues till the date.
Yes, it is sad but the saddest part was that boys used to give me love letters and messages to pass on to their loved ones. It hurts being a delivery boy for all of their love-chores.
One time, I did pass on the flowers from the most handsome guy, on whom unfortunately I had a crush on, to the girl I hated the most.
Though my tattoo tale did continue when I came to higher school. There was still hope that someone might ask me out, love me, and finally get done tattoo of my name. Well, some guys did ask me out because in that college there was a shortage of girls including the boys had unacceptable standards, so I turn them down.
Now my hope was faded again, and I cried every night thinking of no one loves me!!!
But one night, I saw some self-loving movie named "Queen" and self-loving lighting struck me. I decided to get my own named tattoo. The complete night I researched the creative symbols and tattoos in a different language.
The next day I was at the MACHU tattoos parlour in Bangalore. I saw two people in the queue before me and since there were no curtains, I could see them getting tattooed along with the pain they were suffering.
I was scared, because I had no idea, at least in movies they presented like it was fun to get a tattoo and I did not know how I could bear that pain. The parlor keeper did tell me not to worry by seeing my face all ready to run away. Still, after 20 minutes, I was out of the tattoo parlour and never saw the store again.
And about being loved, I did happen to meet the love of my life. He is not what I expected like having six-packs, mentally strong, and I could depend on him, he is just a teddy bear, but he does love me!!!
So instead of asking him to get the tattoo (on which he will never agree) and letting him suffer from pain which I could not, I asked him to love me forever and it's been 5 years since we are together and will get married next week.
End of the story: We both made a tattoo on each other hearts and love each other which will never be faded, the tattoo which is there, but no one can see.
love
About the author
Reader insights
Be the first to share your insights about this piece.
Add your insights