My Worst Date
#MyWorstDate
#MyWorstDate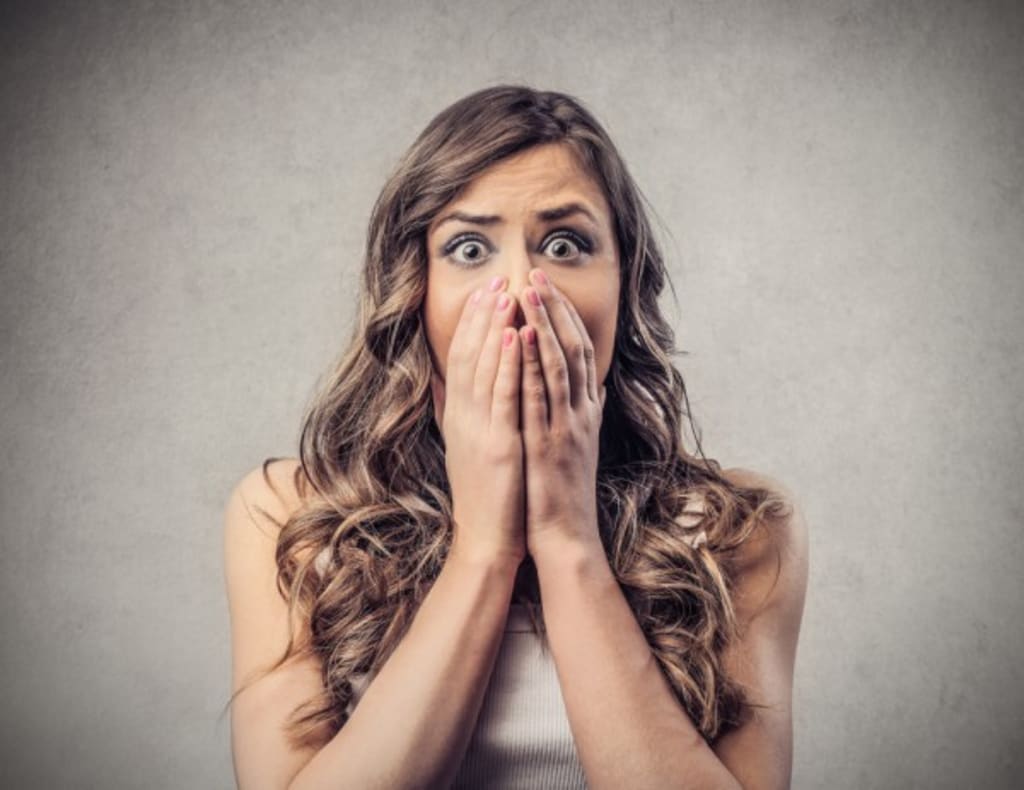 (Photo from google images)
Every human on earth who has been in the dating game has gone through at least one bad date. Most of us conclude that the majority of bad dates come from online dating and apps, but not for me. My worst date ever happened with someone who I (thought) I knew!
Okay I admit it. We met on Facebook 3 years prior, but only because we had around 50 mutual friends and we had heard of each other through friends. But anyway, fast forward to 3 years and we had become buddies. He lived 50 miles away from me, so we would always agree to meet halfway to hang out every other week. There would be some periods of times where he wouldn't message me at all, but I didn't think anything of it.
One of those night that we were chatting on Facebook, he told me it had been around 2 weeks since we last hung out and he wanted to make plans. I suggested a hangout at a bar with a couple friends but he said no. He decided to confess he had a crush on me all along and wanted to start getting to know me more personally, like a date. I always thought he was a cute, nice, likable guy. Plus, we always got along, so I agreed.
The day of the date had arrived and he had asked me to go on a very fancy restaurant. This time he picked me up and everything. I was so nervous, and when I got the text that he was outside my stomach dropped. I got in the car and gushed over him. He was dressed in designer clothes and I noticed he even had a new designer watch.
Midway through the date, and everything was perfect, just like expected. He was sweet, respectful, and actually showed interest in my conversations (take notes boys). We finished eating and it had gotten really late by then, so we decided to head back to his car. He opened the door for me, but as soon as I stepped outside, I saw cop cars everywhere. I thought maybe something had happened nearby, but then I realized they were around his car! Before I could speak I turned to him and saw he had a guilty, panicked face on him. The cops turned to us since we were the only ones at the door, and started heading our direction. My date decided to run back inside the restaurant and I just froze in the doorway. I panicked for a second, but let me tell you when I panic I act and say dumb stuff out of fear. So I started running like mad crazy to the other direction! One of the cops started chasing me, and after a good 40 seconds of running (and proceeding to jaywalk across the street) he caught up and told me to not move. Even though I was innocent and had no clue why the cops were after me, I was already crying because I was afraid of jail. The second cop that was running behind him finally caught up and now I was being suddenly handcuffed. I came back to my senses after I stopped crying, and asked them, "What in the world did I do?" They told me to remain silent (of course). So I stood there quietly for a while but then I thought; my date. They must've been looking for him and think that I'm involved in whatever he did. So, I proceeded to explain that I was on a date with him and I wasn't involved in anything and they could search me to prove my innocence. So after a long hour of being questioned and me crying all over again, they took the handcuffs off, and my date was arrested. I had learned that he was a drug dealer and police were suspecting of us being in the middle of one of those drug deals! But they let me go after they found out I was innocent. Except, he was the one who drove me here, and I ended up in a long quiet awkward ride in the back of a cop car, with some tears still in eyes from the panic. The cop even lectured me on how to be careful around men! How embarrassing. I finally got home and reflected on my experience. I decided that you never really know someone as well as you think.
Even though I had a good time at the date, situations like this can be scary and unpredictable, I really listened to that cop and learned to be more careful around people who I don't see every day or know their actual personal lives.
Getting handcuffed and accused of drug dealing? Getting a ride back home in the back of a cop car? My date being arrested by the end of the night? Definitely the worst date ever!
#MyWorstDate