My Worst Date
This happened a long time ago, but it was a memorable experience for me and one that taught me a valuable life lesson.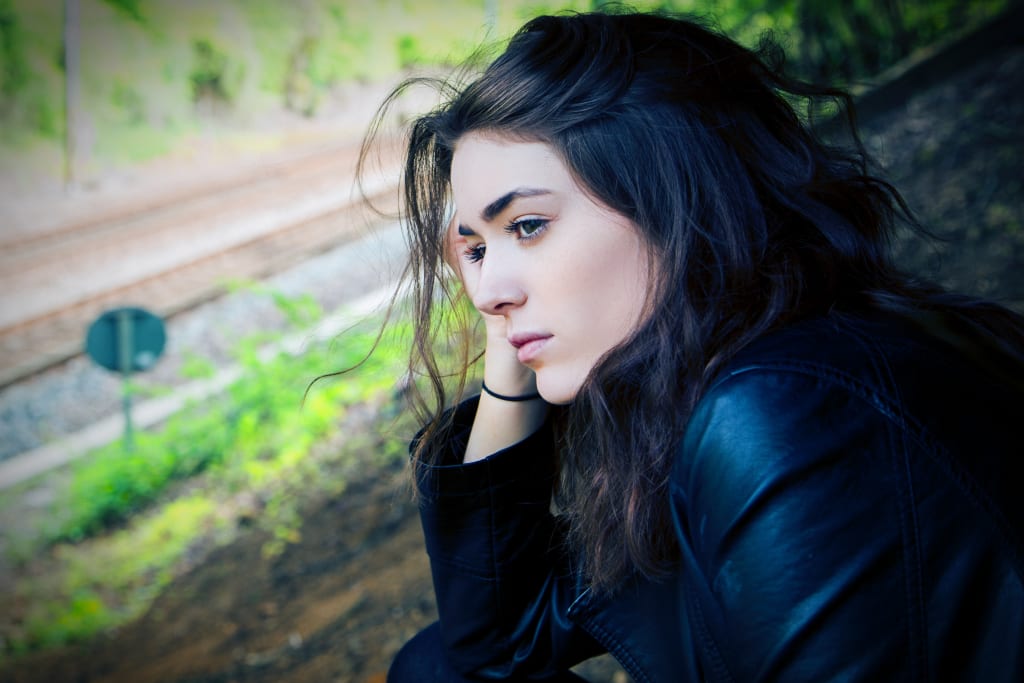 I'm so glad that I finally get to tell my #MyWorstDate story.
I'm now 71 years of age, but when I was a teenager around 18 years of age I left the country town where my family lived and moved to the "Big City" —Perth, the place most teenagers in Western Australia dreamed of spending their teenage years. I loved everything about Perth—its lights, the nightclubs, the music, my work—everything! I changed jobs quite a lot, simply because back in the 60s we could move around and get well-paying jobs whenever and wherever we wanted. At the time my secretarial skills were very good, so my girlfriends and I had a great social life.
One night out with my girlfriends at the Troubadour Club in the city I met a young man (for the purpose of this story I'm going to call him Clint) and we immediately hit it off. We spent the entire night dancing together and when he asked if he could take me home I had to say "No," because my girlfriends and I had a standing arrangement that, for safety's sake, we always went home together. So, he suggested a movie the following weekend and asked if he could take me to the drive-in. I readily agreed.
I was boarding with an older lady in a suburb north of Perth at the time, so when he picked me up in the evening I was very pleased to see him. I said goodnight to my landlady, and said I'd see her in the morning.
On arrival at the drive-in, we soon found a good spot and began settling in for the evening. At that point I decided I'd go to the shop to get a drink, so I turned to Clint to ask if he would like one too, and—THERE IT WAS! His little toy soldier, standing to attention, naked in all its glory, watching me closely from the corner of its eye. I swear to God I almost died in that moment! I absolutely froze, while his erect penis just stood there, so very close to me—staring threateningly. Perhaps it even winked at me—I'm not sure. What to do! What to do! Oh God—what to do!
In absolute panic, I got out of the car mumbling something about drinks, then walked quickly to the kiosk, my heart racing a hundred miles an hour. I stood there for ages, wondering what on earth I was going to do. Finally, I asked the guy in the kiosk if I could use his phone to call for a taxi as I had a sudden emergency, and he very kindly called a cab for me. My problem was that I didn't have enough money for the cab, so I just hoped and prayed my landlady would still be up when I got home. Yes, thankfully she was, and I was able to borrow money from her to pay for the cab. I had only taken a few dollars with me, enough to buy some snacks from the kiosk, so that night became a very memorable night for me—in more ways than one 😊.
I vowed at that moment that I would never ever leave home without taking enough money to get me safely home, regardless of where I was and who I was with, and I've never forgotten that vow. To this very day I always have money hidden on me somewhere, either in my bra, my sock, pocket, somewhere, because I learned a very valuable lesson that night. I put my safety in someone else's hands and lived to regret it. Never again!
dating
I'm a happily married Mum to four adult children and Nana to six grandchildren. I love writing, reading, movies, dining out, and spending quality time with my family.
Receive stories by Mari-Louise Speirs in

your feed