My Weakness for the Forbidden
Do You Deny Your Dark Side?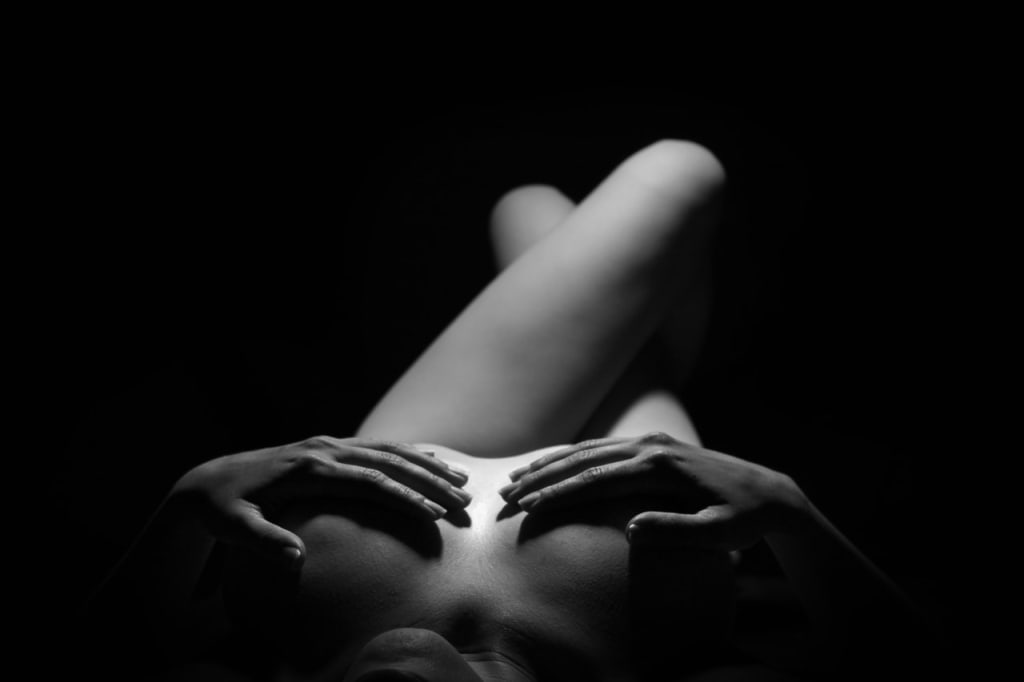 What have I gotten myself into? I am totally in love with someone who I know I will never have a serious relationship with. When I met him three years ago our relationship consisted of just occasional sex, that's it. He is someone who I would have stayed away from in my younger days. He has about ten children and the baby mamas to go with them. Who wants that headache full time? Not me, so I thought! These three years have consisted of me mostly being upset with him because of his lack of keeping commitments. He never seemed to come through when he said he would with things like dates and hooking up for some late night action. Despite me being upset with him and breaking it off a dozen times I managed to fall for him. I think the mystery of him intrigued me. He really didn't say much about his personal life, in fact what I did know about him I learned through my own detective work.
There is just something about him that drives me crazy and won't allow me to leave him alone. It's almost like we have a deep soul connection or maybe we knew each other in a former life (yes, I really believe in that type of thing). Well needless to say, after three years we are still seeing each other. Clearly because I kept after him trying to teach him how to treat people, especially women with respect. I say how I feel and have no problem letting him know if he hurts my feelings. Somehow through this we have developed a friendship. He is actually showing signs that he has feelings. For a while I thought that he had to be the most heartless man on earth. It is at the point now where he tells me he loves me and we see each other more than twice a month.
I have always believed that things happen for a reason. People come in and out of your life because that is the way it is written. I don't really believe in coincidence. Things happen because it is all part of our individual life path. There is a lot more to his and my story. I have a boyfriend, a boyfriend that I've had for about twenty one years. We have had our ups and downs but have managed to stay together and raise our children. We met in college and have been together ever since. He has cheated on me from the beginning and I was totally ignorant or should I say naive to the fact until it hit me right in the face. He cheated on me with several girls but one in particular has a link to my current situation. This one girl he had a sexual relationship with all of those years ago happens to be one of the current girlfriends of the guy who is the subject of this story. This girl was an absolute pain in my butt! I knew she was screwing my man because she made it very obvious, even going as far as to tell him when she saw me around town and giving him reports of what I was doing. She was even buying clothes for him and my oldest son, who was a baby back then. I have always had a very strong dislike for this girl because I felt like she was ruining my life as I knew it. Who would have ever believed that one day I would be screwing her man? I could have stopped when I found out who he was but I didn't want to. Once I found out I was already in it too deep. At first I thought, wow, perfect revenge. Now it has nothing to do with revenge. In fact I feel sorry for her because I know he has put her through a lot of craziness.
This guy is probably the worst guy for anyone to ever fall for. I know he is bad for my mental health but I just can't leave it alone. I have tried to go cold turkey and I end up feeling like crap for days, like a part of me is missing. He does not help the situation because he is just as bad as me, even going as far as to tell me that I am never leaving him because he needs me. Is it wrong of me to love when he tells me that? I feel like I've worked so hard to get this man to open up that I deserve to bask in the light of his new admiration of me. He represents an accomplishment for me, an accomplishment that I'm kind of proud of. Is that so wrong? I think we all have a weakness for the forbidden, for that dark part of our soul that feels good.