MY FABULOUS SADIA
Adventures in Friendship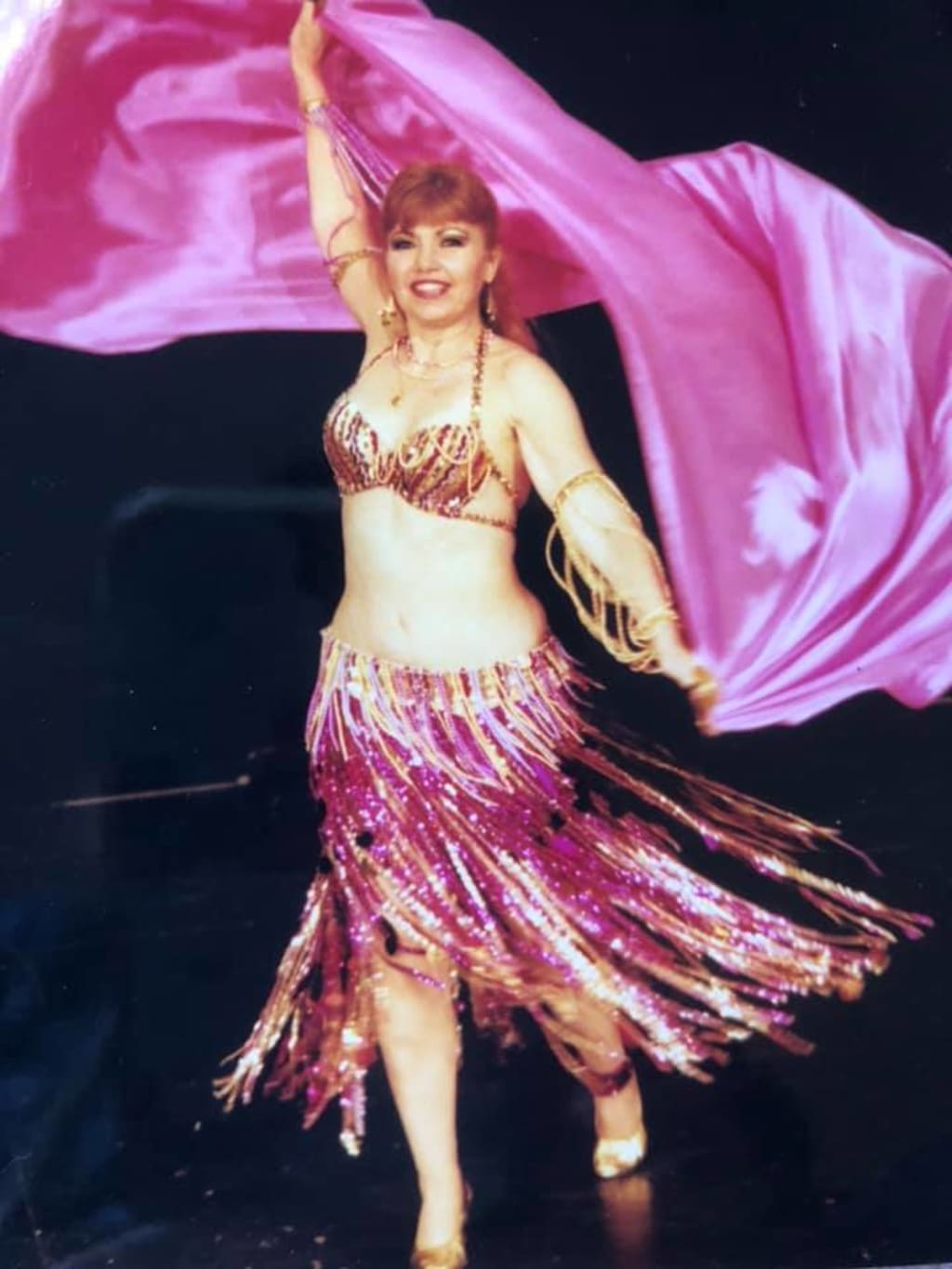 Dearest Fabulous Sadia,
I am so excited! I discovered a place where we can rent one of those sparkly, rhinestone covered Mercedes we always joke about. Now the next time you come to the States, we'll take that drive down Pacific Coast Highway in style, with the roof down and our hair blowing in the ocean breeze.
Having you as my best friend is one of the highlights of my entire life. Little did I know, the first time I saw you perform, what was in store for both of us. It was at a Christmas party and you had been hired to entertain the guests. When you danced out wearing the most beautifully beaded turquoise and silver costume, your finger cymbals ringing to the rhythm of Middle Eastern music, your dark eyes flashing, all eyes turned to you. You enchanted everyone and we were transported to another time and place during your performance.
The image of how beautiful you were and the joy in which you shared your love of belly dancing was forever etched in my mind. I decided that someday I would take lessons from you and learn to belly dance. Four years later, I signed up for your class through the city's recreation department. As the only beginner in a class of advanced students, I often wondered if I would ever be good enough to perform with you. Although I cried tears of frustration on the way home from each class, I persevered and did eventually become a professional belly dancer. Through those years, our friendship began and deepened.
We've been through divorces, deaths of husbands and shared a condo with your five cats. Boyfriends have come and gone. There have been tears of comfort and silly misunderstandings. When you moved to Tokyo, Japan, I wondered if I would ever see you again, if our friendship would last through the distance between us. Thankfully, to my amazement, we are still friends.
All the good times we've shared and crazy experiences we've had are some of my favorite memories. At times, I've lived my life vicariously through you as you entered belly dance contests and performed around the world. When you were chosen by a well-known Middle Eastern music composer, I was there with you, encouraging you to create a wonderful choreography to his music. When we lost in an unsavory part of Oakland, California before cell phones, we faced our fear and kept each other calm as we tried to find our way back to the hotel.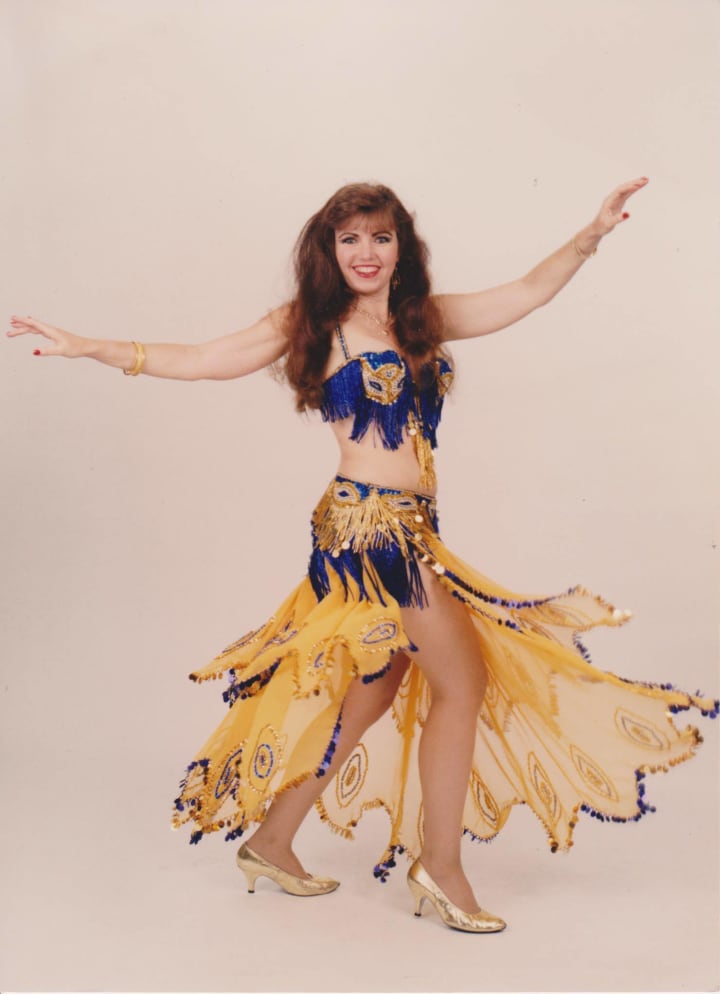 Road trips have been the best time for us to let our creative juices flow. The miles always seemed to fall away as we drove to the Los Angeles garment district twice a year to buy beads and material for our costumes. The hours we spent driving to contests or conventions had conversations on choreographies, the ethics of being a performer and how to inspire our students. For many years, belly dancing was the reason for travel.
When we went to Sedona, Arizona, it was the first time we traveled for a reason other than belly dance. We were going to attend the third Sedona Cosmic Awakening, three days of all things spiritual in and out of this world. I would also be selling my hand-carved selenite knives and daggers as a vendor at this event.
On the ten-hour drive, we talked about the musical you were creating at the time. It needed fine-tuning and we accomplished much of that on the drive. As we talked and immersed ourselves in the act of creation, the miles flew by and before we knew it, we were at our hotel in Sedona. I had planned a couple of extra days for us to explore the sights of the red rock areas. We visited the chapel set into the side of a mountain and Oak Creek Park where had a nice picnic lunch.
During the conference, you listened to most of the speakers and had your eyes opened to many new ideas on spirituality. I was vending during the entire event and missed almost all the lectures. We caught up on our day over dinner with Margaritas and Mexican food that was so delicious. The evenings were spent in the comfort of our hotel with tea and conversations about life. It was one of our best trips ever.
I am so glad that we have been able to keep our friendship going over all the years you have lived in Tokyo. I always enjoy listening to your stories of life there as an American teaching English and as a professional belly dancer. I don't think I would have had the courage to do that. The two weeks that I spent with you there on vacation allowed me to see into what your life was like firsthand. The trips we took to visit the temples and beautiful parks were times of peace and enjoyment in a city filled with so many people. I was lucky enough to be there during cherry blossom time. The pictures I took of the trees do not begin to show just how lovely those flowers are when the trees are in full bloom.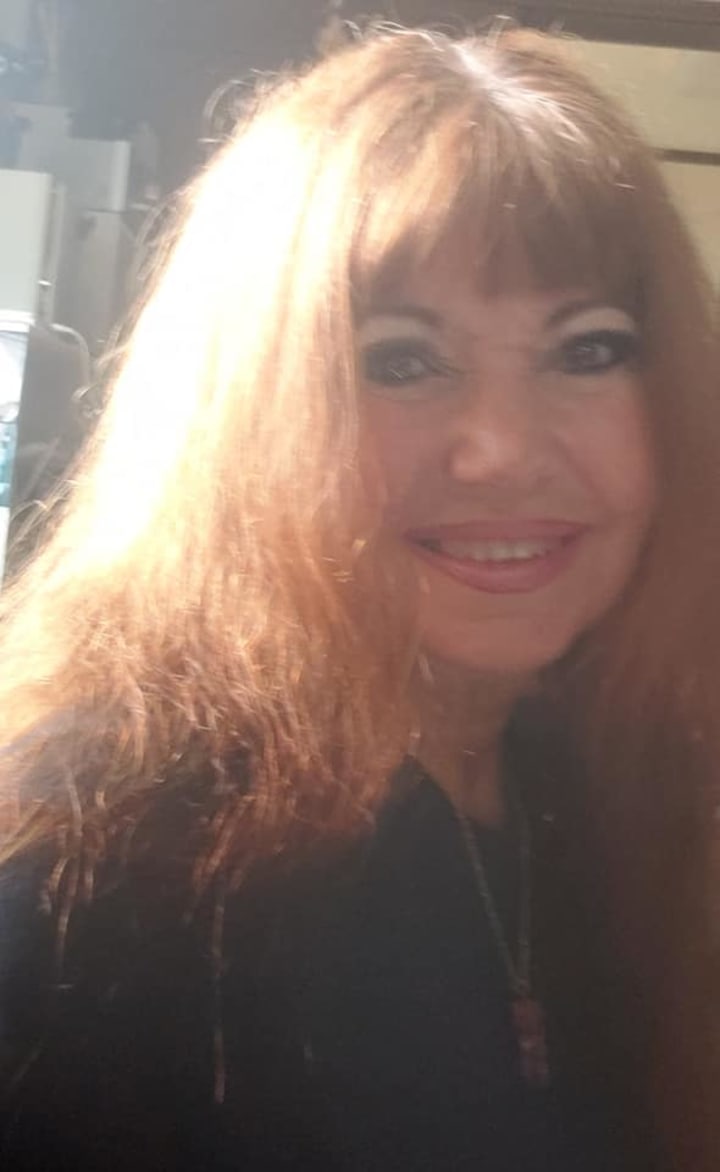 Our friendship and love for each other has lasted 36 years, over half our lives. It has been a journey, one that I treasure and carry in a special place in my heart. There are more places for us to go and times to share in the coming years. I can't wait to see what the future will bring for us as individuals and as friends. If I were to write a book about us, it would be called "The Amazing Lives of Fabulous Sadia and Awesome Genie and the Adventures They Shared".
Love you like chocolate,
Awesome Genie
About the Creator
I have led an amazing life with many varied interests including loving road trips, being a professional belly dancer, hand carving selenite, providing wise woman advice and intuitive readings for current problems. I love my life. Do you?
Reader insights
Be the first to share your insights about this piece.
Add your insights