Movie
Based on a True Story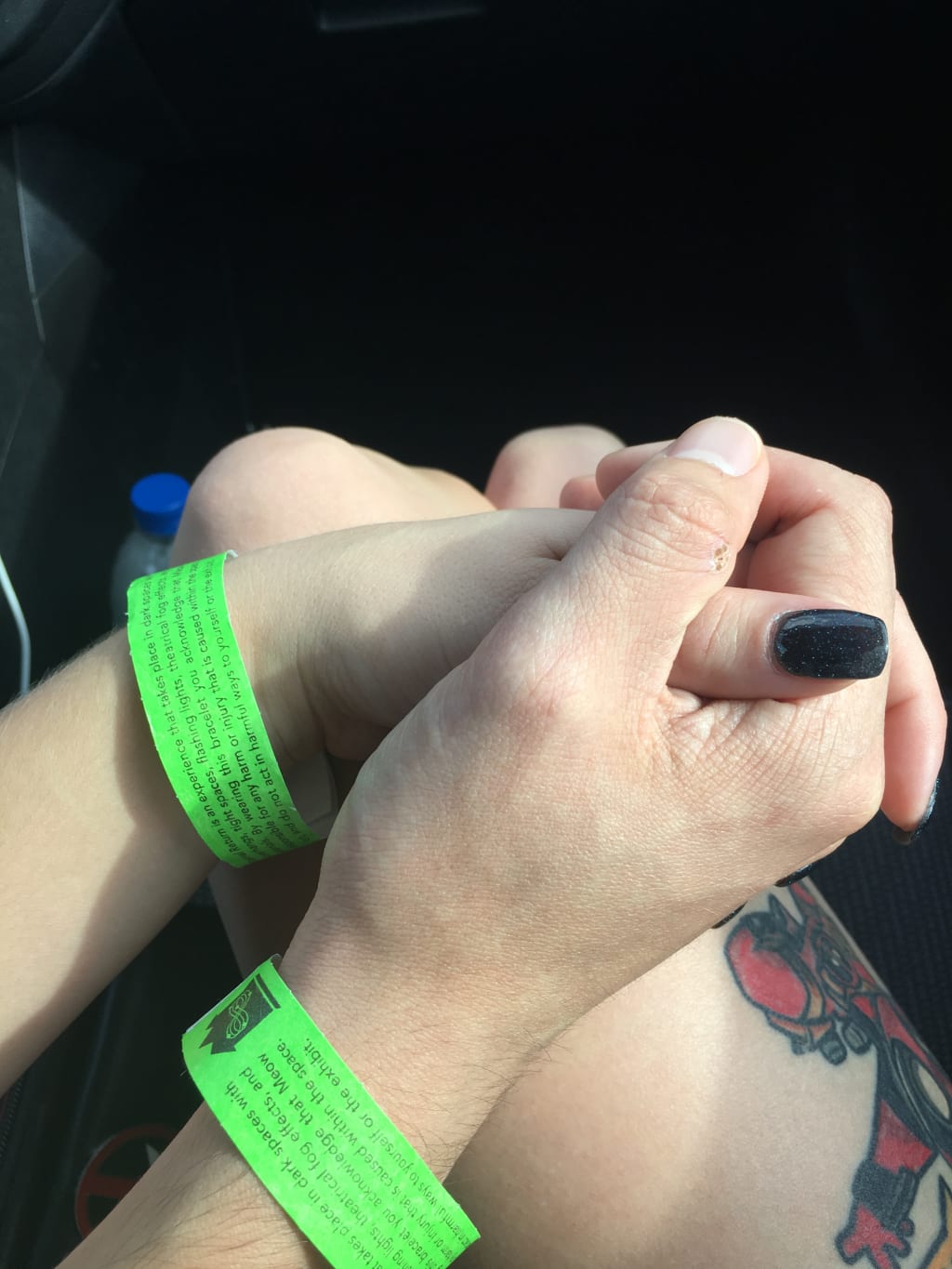 Have you ever wished your life could play out life a movie? With the perfect music playing, having it narrated or the songs playing what was on someone's mine. Well, I sure wish mine could be that way because since the day I met him my life has felt like one. The day I met him was crazy and overwhelming, I had volunteered to dress up to great kids for an event. The group I went with happened to have my partnering character already working with them. That's where it all started. I wondered about this person the moment I stepped foot in the event. Even when I finally met them my mind raced. I wanted to know who this other person was. The days after the event we started talking more and more. He was just like me. A geek, a nerd, a Beatles fan. I couldn't get enough of him. We talked for hours, staying up till 2-3 AM just going on.
But this is where my movie has its plot twist—I was taken. I had to pretend like this new person wasn't of romantic interest to me. I managed to hide those feelings but deep down they yearned to burst. We kept talking, we hung out and did more events. Our friends who worked with us teased a bit. My family and friends poked fun but I would laugh and brush it off. I couldn't leave the guy I was with, right?
I was wrong. You see, I had this trip planned and had been planning for months beforehand. Right before I found myself without a companion to take with, my guy couldn't leave work and my friends didn't want to or couldn't go. An idea formed in my head, what if I asked him? I'll tell my guy I can't go alone and if he can't go and no one else can, it leaves me with no other choice. He agreed and my guy "friend" got the okay. Now, I say that with quotations because it was glaringly obvious he was more than. I knew he liked me, and I liked him. But we both kept things friendly.
As our day to leave approached my mind refused to settle. My stomach felt like a million butterflies had been released and my heart raced at the thought of leaving with him. Leaving my reality for just a few days and enjoying a bit of a fantasy. And to me, that fantasy left me falling harder and harder for what I couldn't realistically have.
We spent three days together. Three days of fun and adventure, and we shedded our realities and let ourselves explore each other's minds. I fell. I fell hard than I have ever fallen before. And on the last day, the day we drove home, it played out like a movie scene. The landscape passing around us, Beatles music playing the whole ride, our hands intertwining and caressing each other. He asked me what my favorite part was, and in that moment my answer was right there next to me. But I simply told him the trip wasn't over, and to ask the next day. He smiled and we went back to singing and talking. My heart wept slightly, I knew I had to face reality once again. Face the person whose hand I was suppose to be holding. Deep down my gut told me to just give in. Give in to this guy who has been like any other. Who understood me, cared about me, and was like me in so many ways, yet also different from me.
Right as the trip was about to end one song played that struck a chord. 'In My Life' by The Beatles. As it played my mind went back to my first love, and I realized in that moment this guy beside me was like him in so many ways. I had always believed my first love was my golden standard, and maybe... just maybe I had quite possibly found the one.
But of course, life doesn't play out like a movie.