Merlot in Moody Lighting
a date in NYC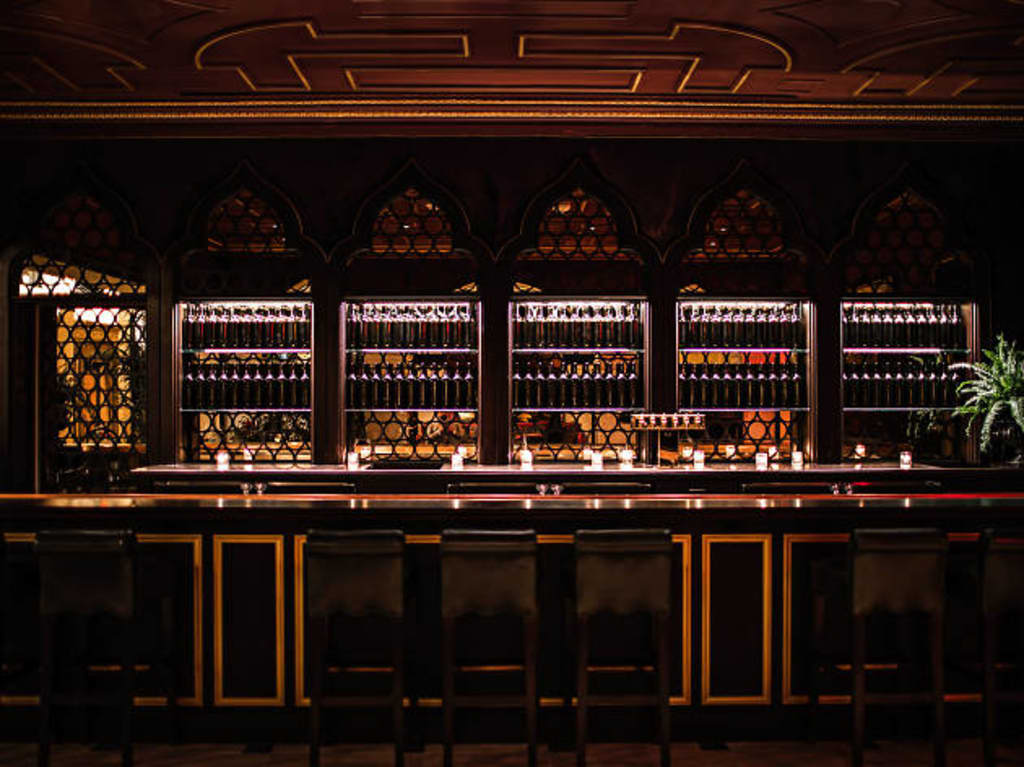 The thing about first dates is that they're almost always terrible. That's harsh I know, but hear me out. Even if the person is interesting and you have a laugh, even if the restaurant has amazing food, on some level...it's going to be terrible. I don't mean to sound pessimistic, but there's just a raw vulnerability involved in a first date that both people are keenly aware of. And in the modern age of 2021, vulnerability is a tall order.
We've all built social media accounts to showcase our own version of ourselves. The version that we're comfortable with showing the world. The one that we cling to as our self brand. But it's all only iPhone screen- deep! Once you sit down, all gloves are off. You're no longer that neat little dating profile, you're a living breathing person in all your messy glory! So each time you agree to a date, it's like volunteering to allow a peek behind the curtain. How the other person accepts and reacts to your raw self is the difference between a terrible date and something that breaths an air of hope…
I had already done my pre-date social media research, which I think is almost necessary when all you know about a person is the three lines they divulge in a dating profile. I'm all for spontaneity but at the end of the day, I want to know if I'm meeting a crazy person or not! Dave was a banker living in SOHO. His Instagram was flooded with well staged vacation pictures at all the high-society hotspots. Canes, Mykonos, Tulum, and other places that I've only seen on reality TV. His friends look like they could be on the cover of an Ivy League magazine, all sporting the same side part hairdo and matching pastel outfits. He was far from my usual type but, hey, my usual type hasn't been all that lucrative up until this point, so what the hell?
I'm a self-proclaimed free spirit and more accurately a broke artists from Bleeker. My idea of a fancy night out is a personal pizza from the Italian place down the street from my apartment. My weekends are spent at art shows—and not the cool ones filled with celebrities—but ones for struggling artists just looking for a break. We seemed destined for disaster on all accounts. But here I sit in the bar he picked…the lights are "moody" or… just obnoxiously dim and I can barely see the door from my seat. I order a glass of merlot while I wait, sipping between my long exhales, anticipating the dread to come.
I look at my Apple Watch. He's only ten minutes late but that's just enough time to annoy me. I shoot him a quick text, "Hey, I'm here! ETA?"I really should've seen what happened next from a mile away…maybe it was the wine that had me off my game. "Ah, shit! Was that tonight? Sorry I'm stuck at a happy hour… work stuff :/"
"You've got to be FREAKING KIDDING ME!" I said to myself…. or I thought I did anyway …
"Everything OK, miss?" said a raspy voice behind the bar. I turned around, blushing slightly from my apparently audible outburst. "Oh, yea… I was just stood up by a Grade A jerk—no big deal."
"Ah, so it sounds like you could use another glass of merlot… on the house. Name's Denny. No promises that I'm not also a Grade A jerk, but at least I'm a jerk with free booze."
He had a good point. It might not've been the perfect date… but it was the perfect glass of merlot. And sometimes, that's even better…
dating
About the author
Just a girl that likes to read and aspires to write! ! English Lit lover trying to reignite my passion! Hope you enjoy!
Reader insights
Be the first to share your insights about this piece.
Add your insights