May you meet the right person
Walk with you through the seasons
01
Some people, walking and scattered, some memories, forever remain in the depths of the mind.
"Do you know? Wang Lei is getting married."
Just after work, Y Jung opened his phone, and We Chat popped up this message.
Followed by this sentence, is a link. After opening it, there was one beautiful wedding photo after another, and the last picture had the wedding date and hotel address.
Y Jung closed the link and replied.
"How he is now is none of my business."
The beginning of Wang Lei and Y Jung can be traced back to high school.
In high school, Y Jung was a proper academic, every exam was the first, and parents and teachers say, she is on the 985 university material.
Wang Lei's academic performance is in the middle stream, a little better to get on a line.
How the two fell in love, Y Jung can not remember.
What remains in the memory is the heavy academic, Sunday afternoon together in the school next to the snack street; the sound of two people running in the playground every afternoon; is a little shy in the ten minutes between classes, the two people's eyes collide ......
However, the two are how to separate but, Y Jung remembers very clearly.
After the college entrance exam, the two scores are very different, but as discussed, the two filled out different universities in the same city.
Wang Lei and Y Jung to the university life, there is an infinite freshness.
Completely different from high school campus and classmates, diverse clubs, a variety of courses, people overwhelmed.
When the two met again after college, Wang Lei was the man of the hour among the freshmen, white and handsome, and will come, I do not know how many girls' hearts were captured.
The two of them met again after college.
Y Jung and Wang Lei did not take this small change to heart, the two held hands on weekends when the two strolled around the university campus, on holidays or go downtown dating, or travel to the surrounding cities, comfortable and carefree.
Their friends envied their relationship and joked.
"When you graduate and get married, remember to give an invitation."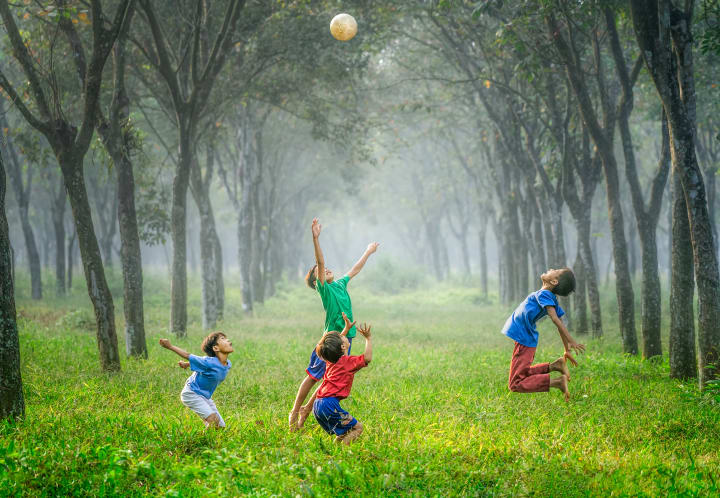 02
I regret that I was not able to be your exception and preference, and did not accompany you for the rest of your life.
I don't know whether to say that there are too many temptations in the world or to say that love is inherently fragile when you are a teenager, Wang Lei and Y Jung have problems between the two.
Y Jung was the first to notice the problem, when she went to Wang Lei during that time, Wang Lei behaved impatiently, and often did not say a few words, to disperse.
The first thing that I can't figure out is where the problem is, and I don't think about it anymore, so I just go on with my life as usual, until my roommate shows her a circle of friends.
It was sent by one of Wang Lei's universities, a nine-pane photo of a string of candles arranged in the shape of a heart, Wang Lei and a girl hugging, surrounded by people applauding.
After seeing the photo, Y Jung had a feeling of "this day has finally come".
I can't say when I felt this way, but she was relieved that this relationship, which began in high school, could be brought to a close.
She sent the photo to Wang Lei, with the sentence "Unfortunately, I did not become your exception and preference, the person in the rest of your life is not me", and then blacked out all his contacts.
After so many years together, Y Jung always felt that she should be the special one in Wang Lei's heart, but never thought that she was not the exception.
03
After graduation, Y Jung did not go back home, directly to a first-tier city to work.
Five years later, Y Jung saved enough money for a down payment in her hometown, bought a small house, and became the "other family's child" in the mouth of her neighbors, and her parents often received envious looks from their neighbors.
The friend who sent the news of Wang Lei's marriage to Yi Jing asked.
"He hurt you so much?"
Y Jung replied.
"You don't know what it's like. When I saw those pictures, I didn't have the feeling of betrayal in my heart, it was long overdue."
"The state of two people in love, outsiders may not feel, but insiders are very clear. When I first started to fall in love, I could feel that I was the special one in his heart.
Later in college, this feeling faded, and then you know ......"
"I did not blame him, he tried his best for the relationship, and I was not able to accompany him to the end. I overestimated his will, and he underestimated my determination."
Many people have had a good love but eventually became a memory.
Two people from meeting to love, and then to separate miss is miss, never come back, leaving some sighs in vain.
After the separation, the normal daily commute to work, eating on time, seem to live a good life, but only you know, occasionally think of a person, there will be regret, there will be sad.
In fact, in this journey of life, we are like boats sailing in the sea.
After each boat goes to sea, as long as it does not stop sailing, it will meet a lot of wind and waves and produce countless stories.
Everyone has his or her own story, and then settled in the depths of time, maybe this lifetime will not take out.
And clinging to a certain person is like a ship sailing to the rocks, which must be full of pain.
Most people don't want more sensational love, they want a person who won't leave you.
In his heart, you are the most special, the most worthy of preference for that person.
The most important thing is that you will not regret not being able to become special and favored in each other's hearts.
I hope the next person you meet can walk with you through the four seasons of spring, summer, autumn, and winter and see all the scenery in the world.
When it's cold, they will add clothes for you, give you a bowl of hot rice when you're hungry, give you a hug when you're sad, and chase away all your grievances.
I wish there was someone to warm your porridge with, someone to stand with you at dusk ......
Reader insights
Be the first to share your insights about this piece.
Add your insights