Martha Gellhorn: Hemingway for Women
Martha Gellhorn: Hemingway for Women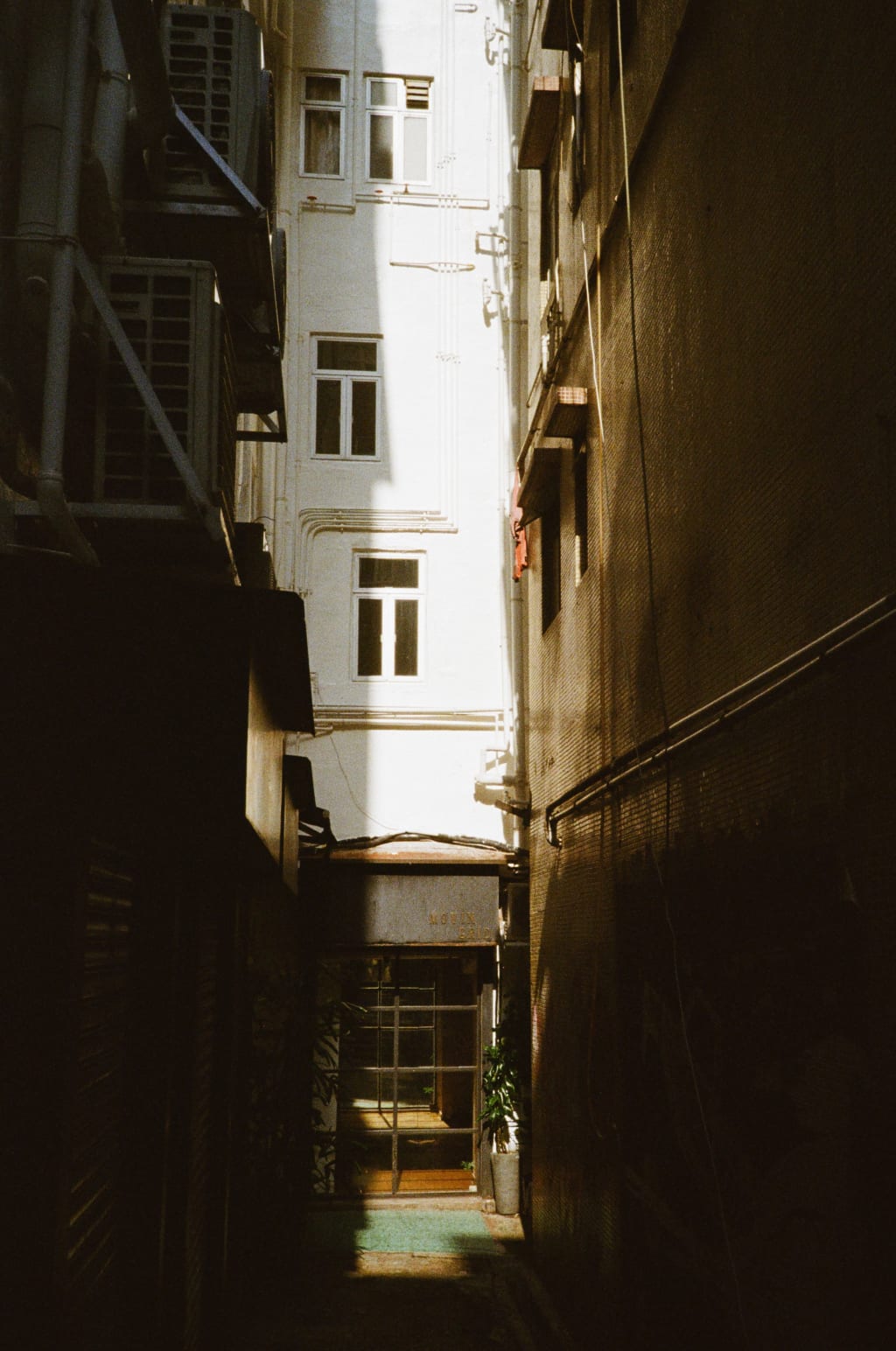 She was Hemingway's third wife, and their marriage was once described by journalists as a combination of "flint" and "tough steel". She was the only one of Hemingway's four wives to abandon him. The legend of Martha Gellhorn is that she was the first female war correspondent and writer of the last century.
Nicole Kidman, who plays Martha Gellhorn in the HBO TV movie "Hemingway and Gellhorn," said on May 28 that she wanted to use her performance to pay tribute to Marie Colvin, the one-eyed war correspondent who was killed in Syria on Feb. 22.
"I see her as Martha's equal. Both women are rare female war correspondents, but Martha Gellhorn was the first." "Kidman said.
Few people remember the name of Martha Gellhorn (1908-1998), the first female war correspondent and author of the last century. When it is occasionally mentioned, it is always referred to as "Hemingway's third wife". Gellhorn spent his life resisting the label, "My life is not anybody's footnote."
London's Daily Telegraph called her "the world's greatest war correspondent". Gellhorn covered eight of the world's most famous wars, including the Spanish Civil War, the Finnish War, the Japanese occupation of Shanghai, and the Vietnam War. She made good on her promise to "go where the war is."
She also wrote five novels, and 14 short stories, published two short story collections and won the O. Henry Prize for Short Story in 1958. Her book, The Truth About War, published in 1959, has since been regarded as a classic by many war correspondents. Mary Colvin is said to have carried the book with her as she walked through the hail of bullets on various battlefields.
The year after Gellhorn's death, the press established a journalism award in her name. Last year, Julian Assange, founder of WikiLeaks, received the honor. In 2008, the U.S. Postal Service marked the 100th anniversary of the National Press Club by issuing a commemorative stamp featuring five journalists who had worked on major stories of the 20th century. Gellhorn was the only female journalist to receive the honor.
"I only like a man's world"
Martha Gellhorn was born in St. Louis to a German-Jewish family. In 1926, at the age of 18, Gellhorn enrolled at Bryn Mawr College in Philadelphia and began writing literature. As graduation approached, Gellhorn dropped out -- she couldn't stand the routine of school and craved new excitement and adventure. In 1927, she joined the New Republic magazine as a reporter. This famous American weekly magazine was founded in 1914 and has been published ever since.
During the Great Depression, Gellhorn was commissioned by Harry Hopkins, the administrator of the Federal Relief Agency, to travel across the United States to learn about and report on the plight of people. Her first published book, "The Trouble I've Seen" (1936), was influential in shaping Roosevelt's New Deal. Her reporting also caught the attention of then-First Lady Eleanor Roosevelt, with whom she became lifelong friends.
A few years later, the restless Gellhorn moved to Paris as a foreign correspondent for the Associated Press. She reported, wrote a local column, and became a member of the pacifist movement in the United States in the 1930s. There she met her first husband, Bertrand de Jouverne, a French economist. That year, Gellhorn was 22.
The ill-fated marriage lasted only two years because Jouverne could not stand his wife's femininity and toughness. Gellhorn, he saw, was not a woman who was content to snuggle in her husband's arms. In a letter to a friend, Gellhorn wrote: "There is no world in which a man and a woman can co-own. In that case, I only like a man's world."
At the time, however, women like Gellhorn were hardly socially acceptable. On the contrary, her strength and independence make many men shudder. "This WOMAN IS THE DEVIL OF HELL," SAID her STEPMOTHER.
In 1934, Gellhorn returned to the United States and continued her passion for journalism. Two winters later, she met Ernest Hemingway for the first time. According to the setting of Hemingway & Gellhorn, the two met at Sloppy Joe's in Key West, Florida, and it was love at first light. Hemingway had already published novels such as "The Sun Also Rises" and "A Farewell to Arms" and was also an excellent journalist; By then, Gellhorn was a twenty-eight-year-old blond, slender, two-book author and journalist. Their similar literary culture and personality made them hit it off, and they talked about literature over a glass of wine. The man who had conquered the lion in Africa was soon overcome by a woman of great beauty and literary ambition.
Later, in his novel Rich and Poor, Hemingway described his first encounter with Gelhorn through the words of Freddie, the hero: "She was sitting cross-legged on a high stool, looking out at the street. Freddie looked at her enviously. He thought she was the most picturesque stranger in Key West that winter."
Many writers fantasize about meeting their characters in real life. For Hemingway, the coveted scene did happen during that afternoon at Sloppy Joe's. As he chatted with Gellhorn, it occurred to him that the hard-core, open-minded, sexually liberal "love-killer" was exactly Brett Ashiri from his first novel, "The Sun Also Rises."
"Like a bubble in the sea, she appeared -- not even Hemingway himself expected it." "This woman he was writing about, this woman he was dreaming about, just suddenly came into his life," said Hemingway and Gellhorn director Philip Kaufman.
In 1936, the Spanish Civil War broke out and Hemingway was invited to report on the war in Spain. By the time Hemingway arrived in Spain via France the following March, Gellhorn had already begun her work as a correspondent for Collier's Weekly amid the Spanish war. The two drew inspiration from each other, with Gellhorn becoming the model war correspondent of the day with his authentic on-the-spot reports, and Hemingway writing For Whom the Bell Tolls, a novel set against the backdrop of the war.
Sharing weal and woe made them love each other even more. "This is the bravest woman I have ever seen," Hemingway exclaimed to those around him when he saw Gellhorn on the front line with men, saving a motherless baby from the rubble at the risk of his safety.
The two were married in Wyoming on Nov. 20, 1940. Hemingway became Gellhorn's second husband and Gellhorn became Hemingway's third wife. One reporter described their union as a combination of "flint" and "tough steel."
The only woman to turn her back on Hemingway
After their marriage, the two lived a brief quiet life, but Gellhorn soon received another invitation from Collier's Weekly to travel to China to cover the War against Japan. Hemingway was reluctant at first, but was coaxed by Gellhorn to accompany his wife to China "as a honeymoon".
This journey would later be dramatized in Hemingway's biographies, but the real protagonist was Gellhorn. Her friendship with the Roosevelts allowed them to interview Chiang Kai-shek, Soong Mei-ling, and other Kuomintang leaders in Chongqing, and to meet Zhou Enlai. Gellhorn admired Zhou Enlai and was attracted by his strong personal charm. "We thought Zhou Enlai was a winner, the only truly good man we had ever seen in China," she wrote in her biography. If he is a typical Chinese Communist, then China's future will be theirs." Gellhorn, on the other hand, does not show much affection for the Chiang Kai-shek couple. "They were so eloquent to us that the effect was like throwing water on sand."
Reader insights
Be the first to share your insights about this piece.
Add your insights