Love Quest: Discovering Your Perfect Match
For a woman, getting married to the true love of her life is nothing short of a fairy tale ending.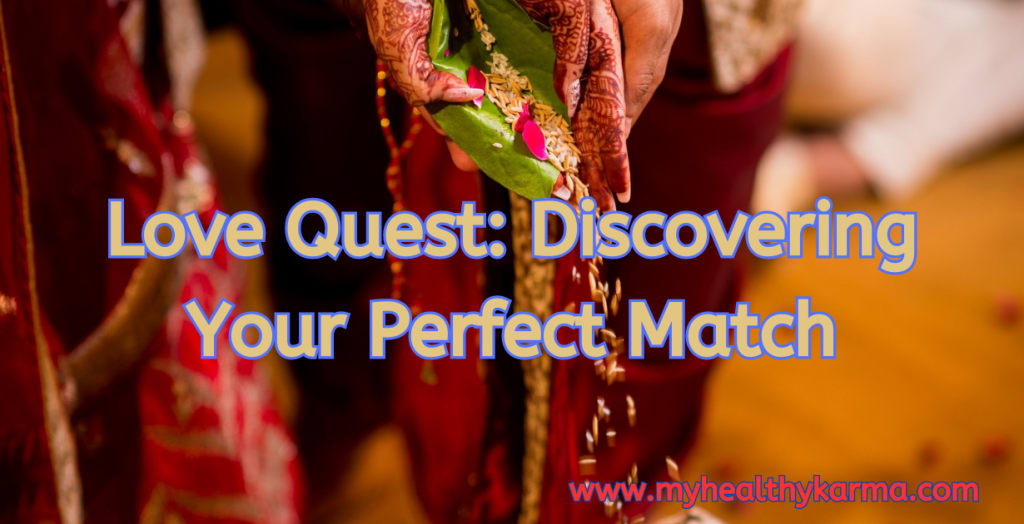 DISCOVERING YOUR PERFECT MATCH
LOVE QUEST: DISCOVERING YOUR PERFECT MATCH IN LIFE
For a woman, getting married to the true love of her life is nothing short of a fairytale ending. She not only wants unconditional love from her husband but also from his family, in particular, as she would be the new entrant into the family.
For a 22-year-old from the experiences that I had in my family, the most complex relationship is the relationship between a mother-in-law and daughter-in-law that both the husband and the wife have to deal with for the rest of their lives.
Though my parents and my grandparents were no more, from the experiences that I had, I had never imagined that one relationship was going to change the entire course of my life.
Today, after more than 20 years of being with my faithful husband, the biggest lesson that life has taught me is that unconditional love transcends beyond all boundaries of language, culture, tradition, and religion. All that remains is the love for humanity, where all humans are created equal.
Love comes calling in Paris during the fall of 1992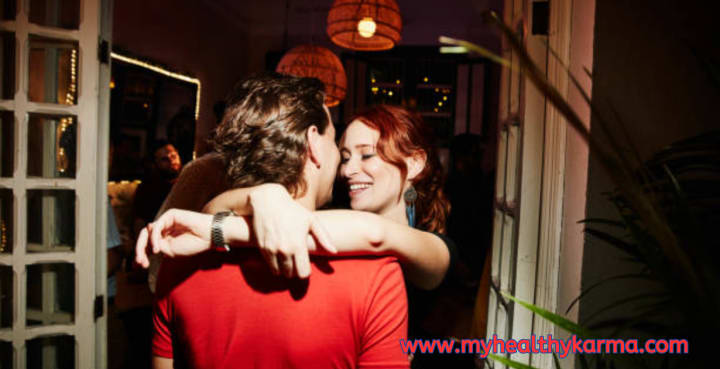 -For an inexperienced 22-year-old French student of Economics, there was something about this shy, 26-year-old something young man from India, pursuing his PH.d. in Economics that magnetically attracted me to him the first time I saw him.
I was completely smitten by his demeanour, and his humble attitude. A regular at the coffee shop where I worked part-time, he was always immersed in his research papers. I always watched him from a distance but did not have the courage to go up to him and strike up a conversation, except to take his order. The only information that I managed to get was that his name was Mohan and that he was pursuing his Ph.D. at my university!
In order to get myself closer to him, I managed to get myself enrolled as his assistant through one of my friends in the university, though Economics was not one of my favourite subjects!! All this was just for the sake of love. Love or infatuation, I was not sure.
The more I came to know about him during our interactions at the university and the coffee shop, the more intrigued and fascinated I was by his personality and demeanour. For a 22-year-old orphan, this man was slowly turning out to be the prince charming that she always dreamt of and whom she could trust for the rest of her life!!
Over the frequent coffee breaks, Mohan was turning out to be more of a friend and a mentor and I had never expected in my wildest dreams that I would be spending the rest of my life with this person, from a completely new culture that I had never experienced till now.
Mohan hailed from Benaras, a small town in India, known for its cultural and religious significance. His father died when he was young, and he had to work hard for a scholarship for his Ph.D. After completing his Ph.D., he would be going back to India and settling down in India. He would not be leaving his country to work outside!!
Mohan's resolve to settle down in India was what inspired me more to possess him at any cost. I just wanted to be with him whether it was India or France.
I was madly in Love!
I was willing to go to any length to get him to accept me, including seducing him by getting down naked in front of him and begging him to fuck me once!!
In order to impress him, I started learning about Indian culture and traditions and even got myself a traditional saree and indian jewellery, though I did not how to wear one!! I once requested Mohan if he could help me to dress up in a saree. For a moment he was taken aback by this request but ultimately consented.
I invited him into to my apartment and willingly stripped down in front of him. I knelt down in front of him and asked him whether he would be willing to marry me. I was moved to tears when he replied without his mother's and sister's approval, he would not take the decision to marry.
He would take a selfie with the traditional saree and send it to his family for approval. My resolve to marry him was strengthened by Mohan's resolve who did not even react at the sight of a pretty naked girl standing in front of him!
A few days, after our brief encounter at my apartment, my hopes and aspirations suffered a setback when I learned that Mohan was moving back to India as he had got a job in India!!
However, there was a ray of hope when he broke the news that his mother had invited me to come and stay as their guest during the auspicious festival of Holi. This piece of good news immediately brought back the smile on my face and I hugged and kissed Mohan for the first time in a public place!!
Though I was at the top of the world, on hearing the news, I was also overwhelmed by doubt and fear as to how they would react on seeing me and whether they would accept me or not as I was a complete stranger to them and not a part of their culture or tradition. Trusting my instincts, I decided to take this trip though I did not know what destiny had in store for me.
The quest for true love in India.
From what I had heard about Indian culture, Indians were very cultured hosts and guests were welcome. Though for me, I still had my doubts as I was not a part of the Indian culture and did not know anything much. The beautiful thing about India is that each region has its own set of languages and cultures.
Mohan came to pick me up at the airport. He introduced me to his sisters. The moment I came out, Mohan's sisters, hugged me as if we were long-lost friends meeting each other after ages!
It was as though language was not a barrier between us even though they didn't know my language and I theirs. I had a first-hand experience that unconditional love knows no boundaries of language, religion, or culture.
I was to stay in India for a period of three weeks and therefore I asked Mohan to take me to the hotel. However, his sisters insisted that I come and stay at their place as their guest. Besides, Holi was coming and they wanted to play Holi with me!
Mohan's mother, when I touched her feet, as a matter of respect, hugged me as if I was her own daughter! Her eyes showed it all. During the three weeks at Mohan's place, as a total stranger, I experienced so much love and warmth that I even missed my own parents who were sadly no more.
My new friends taught me more about Indian customs and traditions, wearing a saree and other Indian dresses, cooking Indian vegetarian delicacies, and more.
For a complete stranger who has been praying at a church all her life, to pray every morning in a temple, and that too, with a stranger, is something that can only be experienced and not felt.
At their insistence, I also enrolled in a crash course on speaking Hindi speaking as that was Mohan's mother tongue. Even today, when I recollect the first time I communicated with Mohan's family in their mother tongue, I cannot but laugh at myself as the dialect was quite funny!!
Soon, it was time to say goodbye to my new friends and my newly found mother who taught me the real values of unconditional love and acceptance.
Mohan's mother and sisters came to see me off at the airport. When it was time to say goodbye, I hugged her and cried like a young child who does not want to leave her mother!
I gifted an I-pad to Mohan's mother and introduced her to the world of new technology. She loved the new craze and started showing off her selfies with me in my new Indian avatar to all her friends and neighbours. She loved the attention that she got and accepted it enthusiastically.
In fact, after returning back, not a day passed when I did not communicate with her through video calls. I made every possible attempt to accept the new culture that I was going to be a part of.
I started wearing Indian dresses and cooking Indian food. Though my Hindi was not proficient, I did make it a point to speak in Hindi as this was going to be the new language in my new world.
D-Day finally arrives.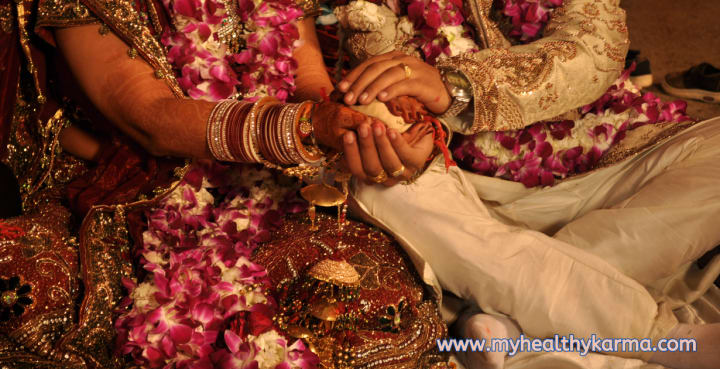 Two years had passed by till the time that I completed my studies and was officially accepted into Mohan's family. I was to get married in India with Indian customs and traditions. At the time of my marriage, my mother-in-law rechristened me with an Indian name.
I was rechristened as "Asha", meaning the one who brings hope. The hope of a new future, prosperity, and happiness. With my new name, my social media status also changed and my friends were really shocked!!
Unlike what happened two years ago at my apartment in Paris, this time around things were completely different. Mohan took the initiative, grabbed me into his strong arms, kissed me to my life's content, undressed me, love me passionately, and me feel like the complete woman that I always wanted to be all through the night!!
This is what I had been dreaming of all this time. To be with him in his strong arms on this night and the nights to come. I had found the true unconditional love of my life who made me feel like a complete woman!
CONNECT WITH US:
About the Creator
A Certified Financial Planner by Profession and a Health Enthusiast driven by Passion to maintain a Healthy Lifestyle and Relationships on a mission to motivate others in the process.
Reader insights
Be the first to share your insights about this piece.
Add your insights