Love and a Ruler's Distance
A story about working and loving abroad.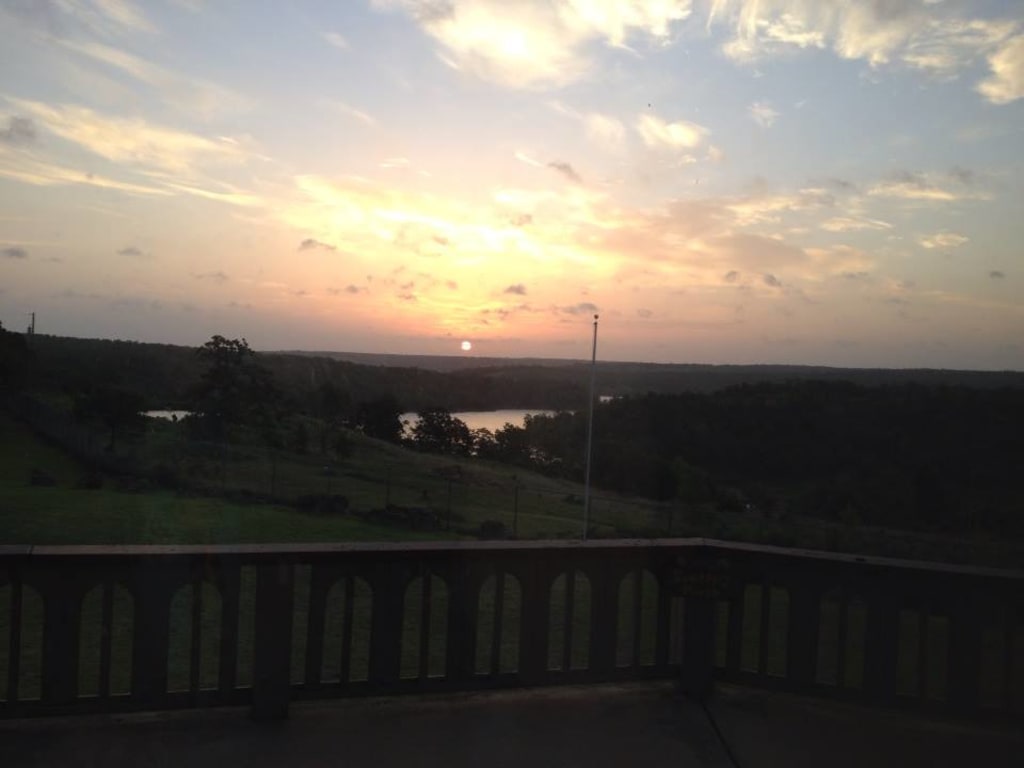 I have been in a relationship for 2 years and 2 months now.
Why is this important?
My partner lives in the United States of America, in a state that is only known if you have watched it in a musical, if you have watched the news when a tornado has touched down (and/or if you're a storm chaser) or if you live there. It's not the most well known, it's what some people would call a "fly-over state" because it doesn't have the beach (it's land locked), and it's not one of those MUST visit states. It does, however, boast having Route 66 running right through it and, if you know where to find it, you will find this AMAZING soda store where you can find any soda you want (although at the time I visited, they did not have Schweppes Lemonade).
How is it then, that we ever became a 'we'? My journey started in 2012 when I was fresh to university life, I found a meeting posted about in a tiny, poky, little room and decided to go. From this meeting, I filled out an application, forgot about it for a week, had an interview, and ended up on a plane flying to that state where I worked for three months. I decided after these three months I would apply again and go the following year. It was in this year that we met, he was working as a groundskeeper and I was working with the children there. We got to chatting and found we have a similar sense of humour and so we started leaving each other little notes, little jokes that would make us smile when we needed it the most.
This went on for weeks and with the end of our contracts fast approaching, I invited him to the cinema to go and watch "Marvel's Guardians of the Galaxy". We both went with friends and we loved the movie, many laughs were spent watching it. After the movie, we spent months chatting via social media while I was in my country and he was in his, during which time we decided to start officially dating. I decided to reapply for my contract and got it, as did he, and we then spent the next few months working with each other, spending time with each other.
This was two years ago.
Two years later, we still chat every single day.
Yes, there is 6-hour time difference between us (he is 6 hours behind me).
Yes, when I travel to see him it takes me a full day of driving, flying and waiting before I'm able to see him in person.
And, yes, we have still somehow made this work, and for that I am truly thankful.
Without this man, I would not be the person I am today; even though he is on the other side of the world, he is my rock when I need him. That is not to say that I NEED a man to be me, I think being in this relationship allows me to still be the very independent person that I am.
So why do I think this relationship has worked? The top three things that I think help us are:
1. We both have a similar sense of humour.
2. We talk, we communicate. Yes, it's not always face-to-face, it's not always even us actually talking. Sometimes we will go days without calling each other and then sometimes even when we do, we will just sit there in silence, just enjoying each other's company.
3. If one of us is busy, we accept it and we wait. Why bother stressing over it, we both live in different time zones and we're not always able to put the time aside at that exact time to talk.
People always ask me, how can such a great distance not make that much of a difference? I answer, "Well if you look at a map, it's less than 30 centimetres."