Look at You
Each word is the truth.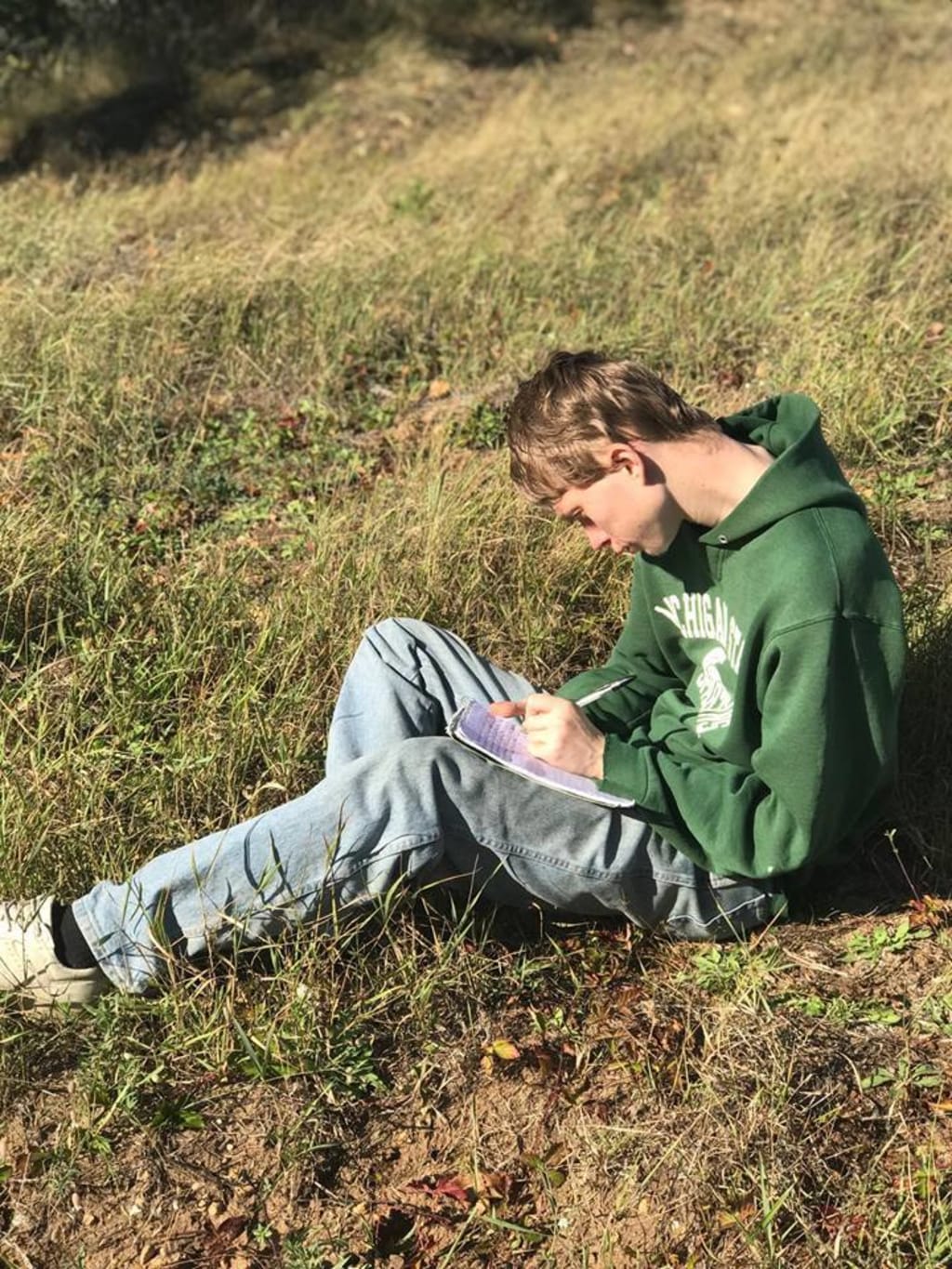 I got bored one day a long time ago and wrote this randomly, just for fun. However, each word is the truth. If she was standing right in front of me right now, I'll promise it's all the truth to her.
When I look into your eyes, I lose my ability to speak. Even when you're in a bad mood, I'll do anything to cheer you up. And when you're in a good mood, I'll try my best to keep that smile that brightens up everyone's world on that face of yours. But unfortunately, I'm not perfect unlike you.
I've seen you go through some good and bad, some bad times, and no matter what you go through I'll be behind you in case you fall; I'll be next to you in case you need a shoulder; I'll be below you making sure you stay above the water, but most of all I'll stand in front of you to protect you from anyone, whether that's a mortal or all the Greek gods. Since anyone can put you down, let me take a second to say what you actually are. You're nice, sweet, smart, special, and damn perfect. Well to be honest, girl, you're like my guardian angel, ever since I asked you what your name was those years ago. Shit might be my favorite hello.
You raise me up in ways I can't even try to explain. If it wasn't for you then my fire would probably been put out a long time ago. I gotta watch him and hear him each morning and night, and I just want to take his fire out, but you're probably pick his side over mine so I'll keep my mouth shut wishing I would say what I want to say to him and more importantly you since you two walked through those doors on the second day.
He might have the millions, but at least my heart is pure…in more than one way. His is just black in every sense and way. I'll rather have a few dollars and a pure heart then a black heart with a million. Dammit, it's better for me to speak my mind, but I usually don't do the better idea. However, one thing is for sure; I'll do whatever I can to be better in both ways. I don't know when my smile is bigger—when I look at you or when all the dogs jump over me like I'm the king of the dogs. If I could then I'll make sure all your days were perfect, dreams come true, and obstacles came crashing down in the blink of an eye.
But since I can't just remember, you're smarter than you think, you're more special than a rainbow before the rain, you're stronger than the strongest man alive. You're beautiful with or without makeup. But for some reason you won't believe me, and I'm not quite sure how to get you to believe me, but for real I won't stop trying 'cause that's how important you are to the world. Even if that's just my world. Me and him don't really compare fairly, 'cause we are two ever different people. One's an angel, one's a demon, one's a hero, one's a villain, one's a good man, one's a bad boy. However, he has those millions and I just have the dimes. All we have left is pretty much each other, but he has everything since he has you. If this was a movie, TV, or wrestling storyline it'll be a great-ass storyline, but this ain't a storyline, this is my life.
Reader insights
Be the first to share your insights about this piece.
Add your insights