Long Distance Relationships: Can Anyone Do It?
My Journey of Loving Someone Through the Distance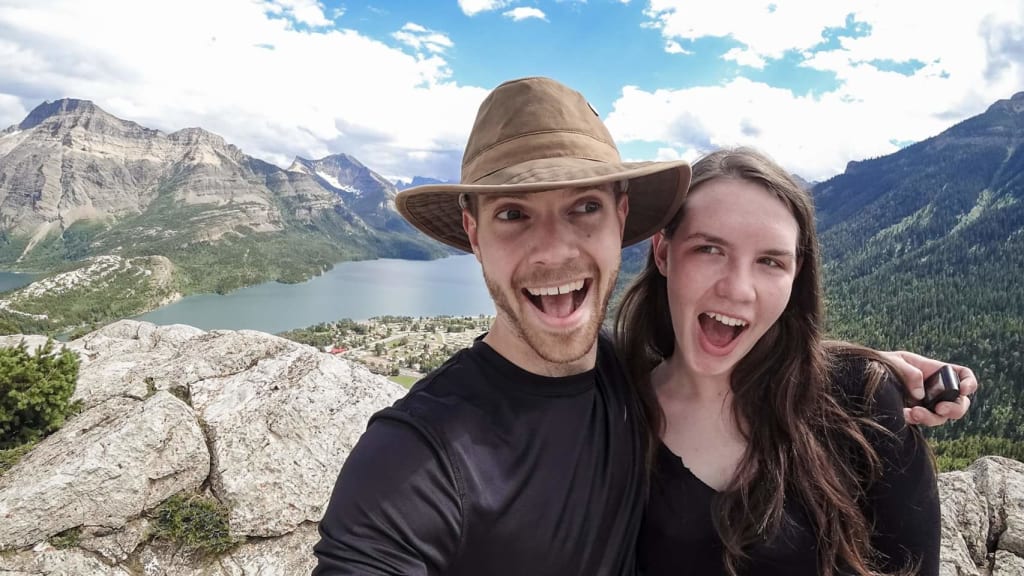 So you're lying in bed grinning ear to ear because that one super hot guy that you've been interested in for a while finally asks you out. But shortly after you find out that he's going to be moving away. We've all heard that long distance relationships never work out. But there's that 1% that finds true love and overcomes that distance, right? At least that's what you tell youself as you cry yourself to sleep, afraid to lose the man that you've fallen in love with.
Long distance relationships are scary, they're difficult, they hurt, and most of all... they suck. Probably not what you were hoping to hear if you're currently in a long distance relationship, but hear me out. Even though what I said above is true, if you have the right person they'll chase away the thoughts that bring you fear, they'll reassure you when it's hard, they'll comfort you when you're feeling pain, and best of all... They make all of the parts that make it awful, completely worth it.
I'm not saying that you should jump into a relationship with that cute Australian guy you've been chatting with over Skype (unless you happen to be Australian too, then go for it). Long distance relationships are a lot of work and require a lot of sacrifices. So you need to ask yourself if this person is worth getting your heart ripped out and stomped on multiple times. Because that's how you're going to feel at times. Can you give up everything you know for them? Can you live with seeing everyone around you happy with their significant others while all you have is a computer screen to look at? Can you go for weeks if not months on end without seeing the person who you love the most? Are you ready to watch their heart break and their soul being crushed but you can't hold them or offer them proper comfort? Because these relationships are not easy.
I've been in a long distance relationship for over a year. We didn't start out long distance, we lived less than half an hour from each other. But opportunity moved him northwards. Now, we aren't terribly long distance, we are about four hours from each other, but it's long enough that we are both living very separate lives. We get to spend the occasional weekend together, but it usually ends up being his family and I desperately after him during the short time he's around. When he visits me, we hardly ever have quality time together. But when I go visit him, I have no obligation towards anyone else and am able to focus on only him all weekend. Those are my favourite days, but don't happen often.
The first week of being back from visiting is always the hardest. Morning coffee without them just isn't the same. You miss the morning kiss and the pre-breakfast cuddles, you miss going to the grocery store and buying random cheese just to have a romantic evening in, watching your favourite show just doesn't seem right when they aren't next to you. Every time you go to visit you wonder if this will be the time you just drop everything and stay for good. I've been tempted to do that on so many occasions.
But the great thing about having it hurt when you come back is that you have something so great that you grieve when you leave. I keep reminding myself that the pain of being away from him is only temporary, if things work out I'll be able to wake up next to his face every day, make him coffee, and kiss him good morning every single morning. And that's something that I believe is worth every drop of pain I can withstand.
So can anyone do long distance? No. I believe we have one person for us and if that person happens to be found on the other side of the world, our hearts will not stop until that gap is closed. But if they're your neighbor then you probably won't do the whole long distance thing and if you do it'll fail because they aren't the one for you. You'll never give up on the right person. Doesn't matter if they're near or far, and I know that this sounds cheesy and from a fairy tale, but true love always seems to find a way.
love
advice
Lynnaya Schieck; blogger, aspiring journalist, and reptile lover. Advice and my personal experience will be the focus of my blog here. Check out my official blog for adventures around my province!
https://backyardexpeditionist.com/blog/
Receive stories by Lynnaya Schieck in

your feed