Life is an Adveture
My Van, my Buddy and the Open Road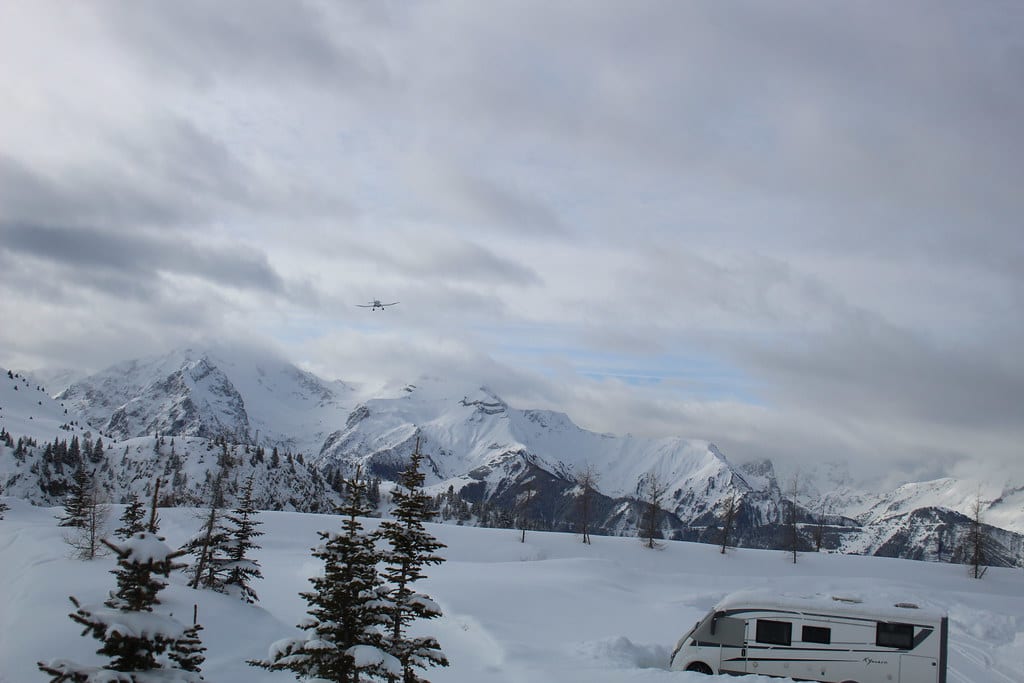 Image by Ian A Gratton
June 7th -
Today is the day my friend. Today is the day. I'm going to do it. I'm going to find my soul mate, I can feel it. Wish me luck!
June 8th -
I told you, didn't I? I told you I'd find my soul mate. Well, I was right! I had been aimlessly walking around the farmers market when, what do you know? This little bundle of fur runs straight into my legs from behind one of the stalls. Buddy is the cutest little border collie puppy you'd ever see. He's it. He's my soulmate.
June 10th -
So it turns out that Buddy's owners are selling his litter, and Buddy will officially be mine in the next couple of weeks! I'm so excited to bring my boy home, I can't wait!
June 20th -
Oh my, little black book, Buddy is here. He's here and he's just as hyped as I am, I swear. You should see him jumping around all over the place, exploring, running all throughout the house and garden. He's had a few tumbles on the stairs and the steps but he just won't slow down. His happy yapping is just music to my heart. I'm going to feed us both now and spend the evening playing with my boy.
July 1st -
You'll never guess what's happened. No, seriously, I can hardly believe it myself. I'm just waiting for someone to jump out from somewhere, pointing at me shouting "PUNKED YOU!" and laughing uncontrollably. But that's not happened yet, so fingers crossed and touch would and anything else for luck, that this isn't an elaborate prank. I entered a competition online, not at all expecting anything to come of it, just thinking, well why not? There's nothing to lose. And, well, it turns out I won! I won! Oh my God! I can't believe I won. At all.
July 5th -
Turns out, it's true. I did actually win. Buddy and I have talked it over, and we've decided that as soon as the money comes through, we're going on an adventure. We are going to get ourselves a van and convert it into a camper. Then we're going on a road trip.
July 20th -
Buddy has been here with me for a month today! Time has flown with all of the excitement of the past six weeks, and he's grown so much already, my handsome man.
August 4th -
We found the van. A friend of my brothers was looking to sell his. It's been pretty well looked after, there are no major issues with it and with a little bit of TLC, this thing will become our home for our road trip. It's currently sitting in my parents driveway and I will be recruiting both of my brothers to help with the conversion with the promise of food. Works every time. Now that I've got the thing, I need to make a list of all that needs to be done, then I'll figure out where to start.
August 7th -
Okay. I've made the list. It's a pretty long list but it's not dismal. It could definitely be worse.
August 12th -
I woke up to many slobbery puppy kisses this morning. I think my clever dog was preemptively apologising for when I inevitably found the mess he had made sometime in the night. Let me just say, he did not use any of the many puppy pads that I'd laid on the floor throughout the house, to do his business, and leave it at that.
August 14th -
I think I would like to find a way to work for myself, and to be able to work wherever I want to, whenever I want to. Yeah, I know, that's probably never going to happen, but I'm definitely going to be looking into it. Especially after my boss reamed me out today for requesting to take all my leave in one big chunk for this road trip. To say he was furious is an understatement, and I really feel like he's going to have it in for me now.
August 29th -
The van is coming along pretty quickly. We've insulated the thing and covered the walls, floor and ceiling with laminate. We have installed a little kitchen type area, with a stove, little sink and cupboards. The building of the bed with drawers underneath it is almost complete. It'll just be little finishing touches after that.
September 16th -
Carrying my belongings out of the office, the carrier bags I'd taken in to work with me this morning dragged on my arms but I felt lighter than I had since I'd dared to ask to take my annual leave. I'd handed in my letter of resignation two weeks ago and I was finally free after about a month of being stuck in such a sour work environment. I know I didn't exactly stick it out for long, but I feel like it was time to move on anyway.
September 21st -
Music playing loudly, Buddy and I sang along to whatever lyrics we could as we embarked on our journey. The van was perfect for us and with a full tank of fuel, we made our way to the ferry, ready to cross the English channel. First stop, France.
September 30th -
Oh, I wish you could see this, little black book. We've spent a week making our way throughout the French countryside. It's absolutely beautiful. We've made stops at vineyards and chateaux's and anywhere that catches our eye. Taking our time and soaking up the experience. Last night we parked up by a gorgeous lake and we woke to watch the sunrise over it. It was magical. I know it'll start getting colder soon, especially as we are venturing into the alps. We'll probably try to find our way to tour somewhere warmer while autumn and winter set in. I'd be more confident about it if I was more used to driving the van and well, if we weren't actually living in a van. Also, we've stopped listening to music whilst driving. It's all about learning languages now.
October 5th -
Switzerland is incredible. The clock in Geneva. The bears in Bern, Hiking to frozen waterfalls in the Alps. I can safely say that both Buddy and I are living our best lives on this adventure. And he's grown so much! Oh and we can't forget the Fondu! Or the chocolate! We popped by Cern while here too. Could hardly pass up that opportunity, could we.
October 12th -
Italy. I could spend forever here. This place is amazing. There is so much to see here, I don't think it will ever get old. Rome, Pizza, Naples, Venice, Milan… The food! I have a feeling that we'll find ourselves back here at some point. We are nowhere near done with this country. Buddy agrees with me.
October 17th -
Greece. Here we come.
October 23rd -
We'll be coming back here too, for sure! Not done with his country yet. But alas, we are going to have to do something about finding a job soon.
October 24th -
Maybe I should sell my house. That way we can keep traveling. Just a thought I had.
October 30th -
We've spent the past few days making our way back up through Greece and Italy and are back in the French Alps, in a cute little town where we're going to hang around for a little bit to have a break from driving.
November 6th -
Buddy has a girlfriend and I don't know how I feel about that. He's my soulmate. I feel absolutely ridiculous being jealous of a dog. Betsy is a very elegant dalmatian. Her owners are a wonderful older couple, Georgina and Ray, who moved to this little town from somewhere in the vast USofA about twenty years ago, and set up shop here, which is apparently a touristy town for only those in the know and those with a little money. People come here for winter and summer seasons. Skiing or hiking, apparently. Georgina and Ray own a hotel and a restaurant and a bar and a campsite and a number of chalets. And now I have a job. All thanks to Buddy. My boy is growing up quickly.
December 15th -
The snow is really claiming the landscape now. Blanketing everything and creating a magical atmosphere. And the skiing is incredible! All the fresh powder. This is the dream. Buddy is loving life, and so am I. The van is also holding its own. I'm so glad I took dad's advice to install a heater. Buddy and I live in Georgina and Ray's campsite, all hooked up with electricity. Also, one of my brothers has officially moved into my house for the time being, and he's paying me rent so I'm no longer worrying over money so much.
January 3rd -
Spending Christmas away from my family turned out to not be an issue. They took the opportunity to come to visit and have a holiday, staying in one of the available chalets. We had pizza for christmas dinner and spent the day on the slopes.
January 26th -
So, Georgina and Ray's grandson came for a visit, and since the pair have basically adopted me and I seem to be learning more and more about their whole operation, we met.
February 8th -
He's still here. Oh my god.
February 12th -
It appears I am incapable of acting like a normal human being around the man. Someone help me. Please.
February 16th -
How in the world did I end up agreeing to this date? Oh that's right. I let Sam goad me into a drinking game. More fool me I suppose.
February 28th -
Turns out Georgina and Ray want to retire. Well, they are. They are retiring. And now Sam, their grandson, will probably be my boss.
March 23rd -
Okay. Maybe not. Turns out this crazy couple wants Sam and I to run it all together. What could go wrong?
May 18th -
So the folks have come over for a holiday in the summertime. I think they really like it here. I know I do. They have also met Sam. We've been on a few more dates and I really hope it doesn't affect our working relationship. Also, I'm kinda feeling like a cliche. At least he and Buddy seem to get along perfectly.
July 7th -
I can hardly believe that it was a year ago now that I first met Buddy. So much has changed in that time, in both of our lives. He's still loving life. He's the best dog ever, I love him so much. We've moved out of our van and into one of the chalet's now, but we're hoping to take a few trips in it when we get a chance. If we get a chance this summer. I can say for certain that this is not at all what I had envisioned what my life would be like a year ago. Georgina and Ray still own everything obviously but they are phasing themselves out of the day to day running and operations and phasing Sam and myself in. I'm hoping everything will be okay and we'll be able to work well together.
September 14th -
Is it too soon for Sam to move in?
October 30th -
Buddy and I have been here for a year now, and I'm so glad that this is where life has brought us.
December 20th -
The family is back for Christmas. I've got a feeling and a hope that it will become a tradition because I feel like Buddy and I have found our place. This is it for us. We love it here. We are here to stay.
January 25th -
Sam and I met a year ago to the day, tomorrow.
February 16th -
Sam proposed. He recruited Buddy to help. A day taking on the slopes and Buddy bowls me over and when I finally wrestle him off, there Sam is. On one knee. I said yes.
humanity
About the author
One of my life goals is to have an amazing home library! Love reading and magic and dragons. Want to travel the world. Come explore with me. Let's go on an adventure.
Reader insights
Be the first to share your insights about this piece.
Add your insights