It's Never Too Late to Say Thank You or Sorry
Be kind to your heart.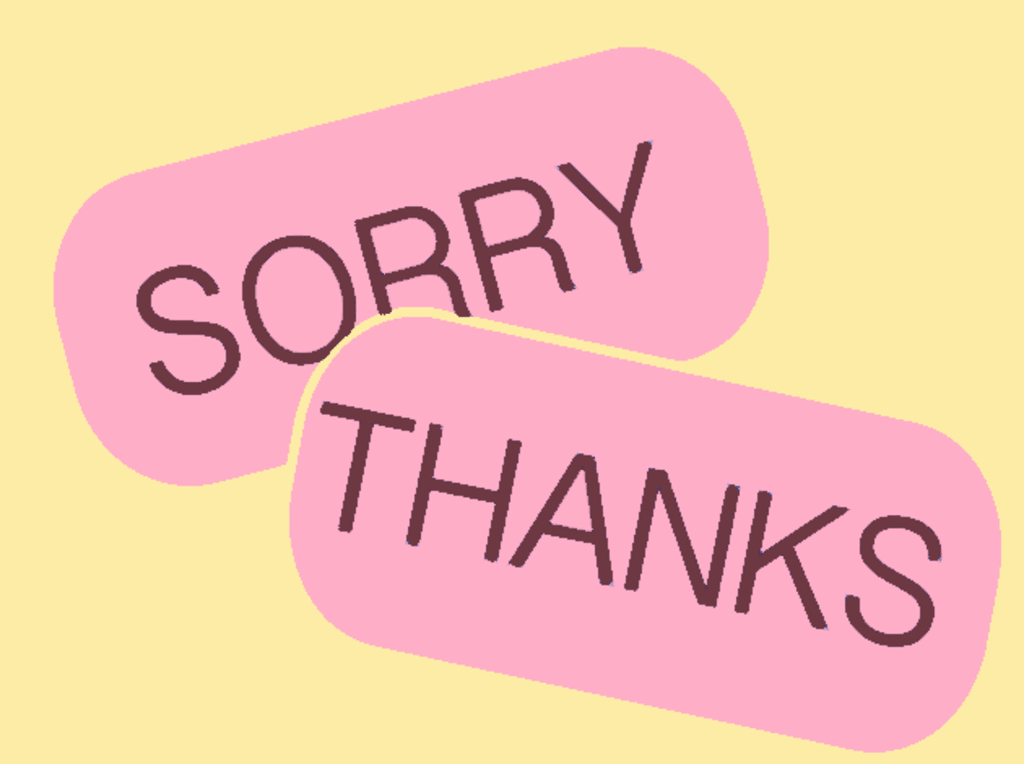 Have you ever been in a situation where a friend or a colleague you are close to does something for you, and you don't thank them, because you're used to them? Or in a situation where you did or said something not so nice to your friend, and you don't apologize for it immediately after because, again, you are used to them? Well I think most of us have.
I have gotten "used to them." What I mean by this is, we already know how our friends are, we typically know their character, and attitude to people, either they are nice, funny, rude, self-centered, or whatever. So if your friend is always nice to you, it can get to a point that saying thank you is not that needed (it is), and even when they do something really good for you, something they don't typically do, something you would think deserves more than a thank you, you don't say it. And if you are anything like me, you start to think about it later, "oh, I should have thanked him after that, why didn't I," and time passes after that. The more time passes, the more you think to yourself, it's too late now, I'll just forget it, it's useless now. The same goes for saying sorry, and most times especially for me, it's bothering. I feel a certain guilt, and even though I think it's too late to say sorry or thank you, the guilt never really goes away.
Sure, you might think the other party doesn't care about it, so it doesn't matter. But this is more about feeling good in your heart, and with yourself, it's not always about them. There is a reason they call Please, sorry, and thank you the three magic words. It affects the feelings of the receiver, and the giver. When you say thank you to a person, they feel appreciated. They feel like they a making a difference in your life in a good way, I know I feel that way if I'm thanked, so definitely others feel the same. Even if they may act like they don't care for your thanks or apologies, they don't know until they receive it, it can melt a heart. As for you, the giver, it's liberating, it feels good to make people happy, because most times, when you say thank you especially, you get a smile with "you are welcome." I don't know about you, but I live for that smile, it's quite the feeling, to just let someone know that they are appreciated.
So, if you are debating if you should still tell them thank you, or apologize, JUST DO IT! even if it has been two years, yes, the other party may have forgotten, remind them, but not in a hurtful way if you are to apologize. Just say something like, "Talya, a long time ago, I did something bad to you, it was rude of me and disrespectful, I should have told you the truth then, it may be late, but you deserve an apology, and I am sorry." Remember it also helps you heal your heart. No person deserves to carry the burden of guilt with them. And if it's to say thank you, the same thing goes, "you did this very wonderful thing for me, I was too in my feelings to properly thank you then, but I want to say I greatly appreciated it, thank you." Just like that. If it's hard to do, think about how lighter you would feel if you just did it, and don't think you have to say so many words. Because sometimes the other party has forgiven you, and probably forgotten.