Is a Best Friend a Rest of Your Life Friend?
How many of your best friendships have stood the test of time?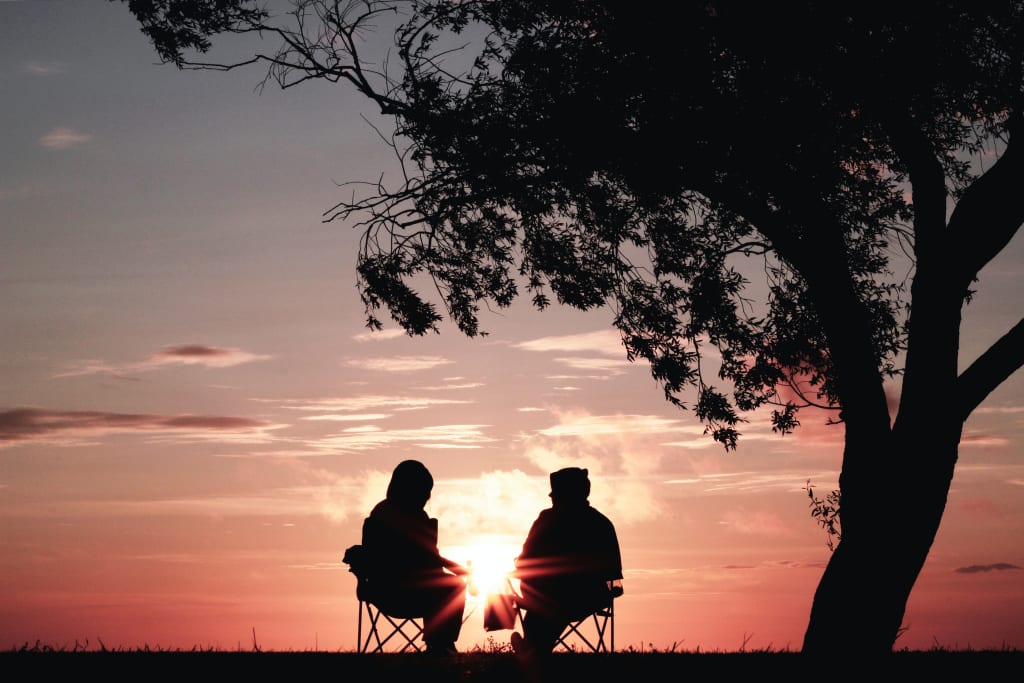 When I was growing up, I thought that I would be best friends with my best friend for the rest of eternity.
Little did I know, we would stop talking in grade nine.
I've had many, many best friends. This was ironic for someone who thought that best friends were something that was unique, one in a million.
But it seemed like for every new phase in my life, I had a new best friend. There were phases where I didn't feel like I had a best friend at all, and there were phases were I felt like I had more than one best friend.
It was almost like I grew out of that best friend as I was growing out of each situation that I was in. When I was in high school, I had one main best friend for most of it. We stopped talking in the summer after graduation, thanks to me. I'm not going to get into it, but I was a dick.
But I felt like I was changing, and I needed to let go of all the stuff that didn't make sense for me anymore. That included friends that I had a hard time having a simple conversation with, because we both were becoming so different.
A lot of the times when I stopped talking to a best friend, it was because we didn't have much in common anymore.
For example, I had three best friends in my first year of university. My cousin was my first one, and she lived off campus. But on my floor in residence on campus, there were two girls that I really clicked with, and they were closer to each other than I was to either of them. I hung out with them for a lot of my first year.
As second year came around and I moved off of campus, I started to realize that I really didn't have anything in common with these girls anymore. I loved them as people, but I liked different things than them. We were just different people in general. I guess I'm saying that it seems like the only thing we had in common was that we lived in close proximity, because once I moved off campus, I barely talked to them anymore.
I still talk to both of them once in a while, but our relationships will never be as strong as they were when we were 18.
Isn't that the truth for most people, though?
I think that as we grow up, we lose some of our spark. That's just natural, as that's what life does to a person. But when we lose our spark, it's hard to keep all of the other flames in our lives lit, especially close friendships.
Sometimes we have an easier time lighting the flame with a different person. Their spark just seems to match easier with yours, and now you've got a new strong connection. Maybe a new best friend.
It's rare that someone has one best friend for their whole life. If I had a dollar for every best friend that I said would be my maid of honour, I'd probably be able to buy a drink at the bar. We grow with people and then we grow out of people. Just like any situation in life.
Don't feel bad that you don't have the same best friend that you had when you were in kindergarten. Movie best friends are rare because real life happens. Real shit happens.
Give your energy to those who you want to, when you want to. Don't continue to give your energy to someone just because of a label that may be on the relationship between the two of you. And if you find someone who seems like a good place to invest energy, and they give it back, don't be afraid to explore new avenues.
The rules behind best friends don't have to be so harsh, or even exist at all. If someone enjoys you and you enjoy them, just let the relationship flow.
About the Creator
Multi-talented entrepreneur, trying to figure out who I am in this world while also running a small business. My business, Happily Mander, offers life coaching services, tarot and oracle readings, and much more. Entering my bad bitch era.
Reader insights
Be the first to share your insights about this piece.
Add your insights