In for a murder encourages you to heal
"People heal themselves. I don't know. Maybe there is some positive energy or faith. Faith can move mountains."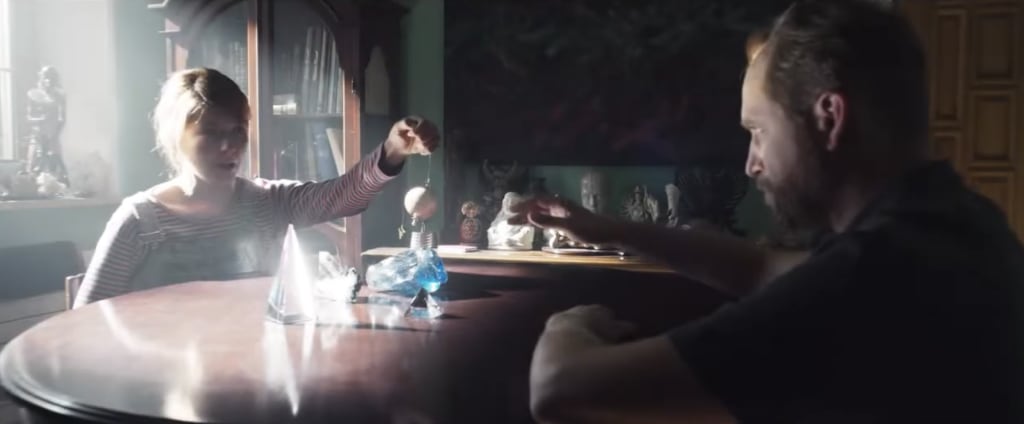 Image credit: Screenshot from Xor Movie on YouTube
W jak morderstwo//In for a Murder is a 2021 movie with Anna Smolowik, Pawel Domagala, Szymon Bobrowski and Piotr Adamczyk as the main cast.
A spoiler warning is in effect! If you like this, you can get more of my articles when you subscribe to my account.
Summary
A stay-at-home wife and mother, Magda(Anna Smolowik) finds herself in the middle of a murder case that leads to something more for herself, the community and the murderer. As an avid reader of mystery novels and victim of a mystery, she pushes herself to find out more connecting her friend, Weronika's (Emma Giegzno)disappearance and the body in the woods. Both investigations are connected to each other and help her to overcome it and her trauma.
Takeaway
She uses time estimations of her arrival and Joanna's(Sandra Herbich) murder as well as her attire to determine the possible details of her death. She tells her friend and Commissioner, Jacek Sikora(Pawel Domagala). He asks her how she knows all this and she replies saying, 'Agatha Christie'.
Magda told Jacek, "You're rushing to conclusions if you ask me.". He did not explore deeper for the motives and connections in order to gain the actual truth. In mysteries everything counts and sometimes if it's too easy, it's probably wrong because it could have been orchestrated that way to throw you off. Like Eudoria said in Enola Holmes 2, "You stirred up a hornet's nest. You are onto something. Why else would they try and silence you?". Magda getting closer to the truth started feeling followed and was eventually followed to silence her.
Side-note
Robert Mazur (Piotr Adamczyk)said, "People heal themselves. I don't know. Maybe there is some positive energy or faith. Faith can move mountains.". He was a pseudo-healer unsure about the possibilities of his healing powers and business. He believed many things could be healed from within and some other things required another form of help beyond him as he rejected Magda when she came to him to find her missing friend.
The line "I mean, everyone was in love with Weronika" reminded me of the 'everyone loved Harris' line from the movie Evening and how their love for Harris intoxicated all of them.
Czerwiński (Szymon Bobrowski) said, "Everyone knows in this house even a mouse can't shit without you knowing about it" about Barbara's (Dorota Segda) power. This reminded me of the "Behind every successful man, there is a strong woman" quote as she handled the issues and is said to be the one of true power.
Faves
Elka (Olga Sarzynska)and Magda (Anna Smolowik)
…
Magda was able to heal herself by learning the truth and demanding a change for her happiness. She told Jacek, "But you know what? No. This is no longer my story.". She finally got closure concerning Weronika and her murder. This gave her the confidence to also leave her cheating husband, Tomasz (Przemyslaw Stippa). The shot of her lying on the lawn happy and peaceful before a bike ride was beautiful.
Parts of this article were originally written in the "Mysteries and some movies" article.
If you enjoyed this, for more of my articles:
About the Creator
I write on various things: social issues, well-being, cinema and out of curiosity. For contact and all other things, click this. Inactive.
Reader insights
Be the first to share your insights about this piece.
Add your insights