I'm Her Protector and She's My Angel
I know I'm the biggest underdog in this story, but I refuse to not keep my promise.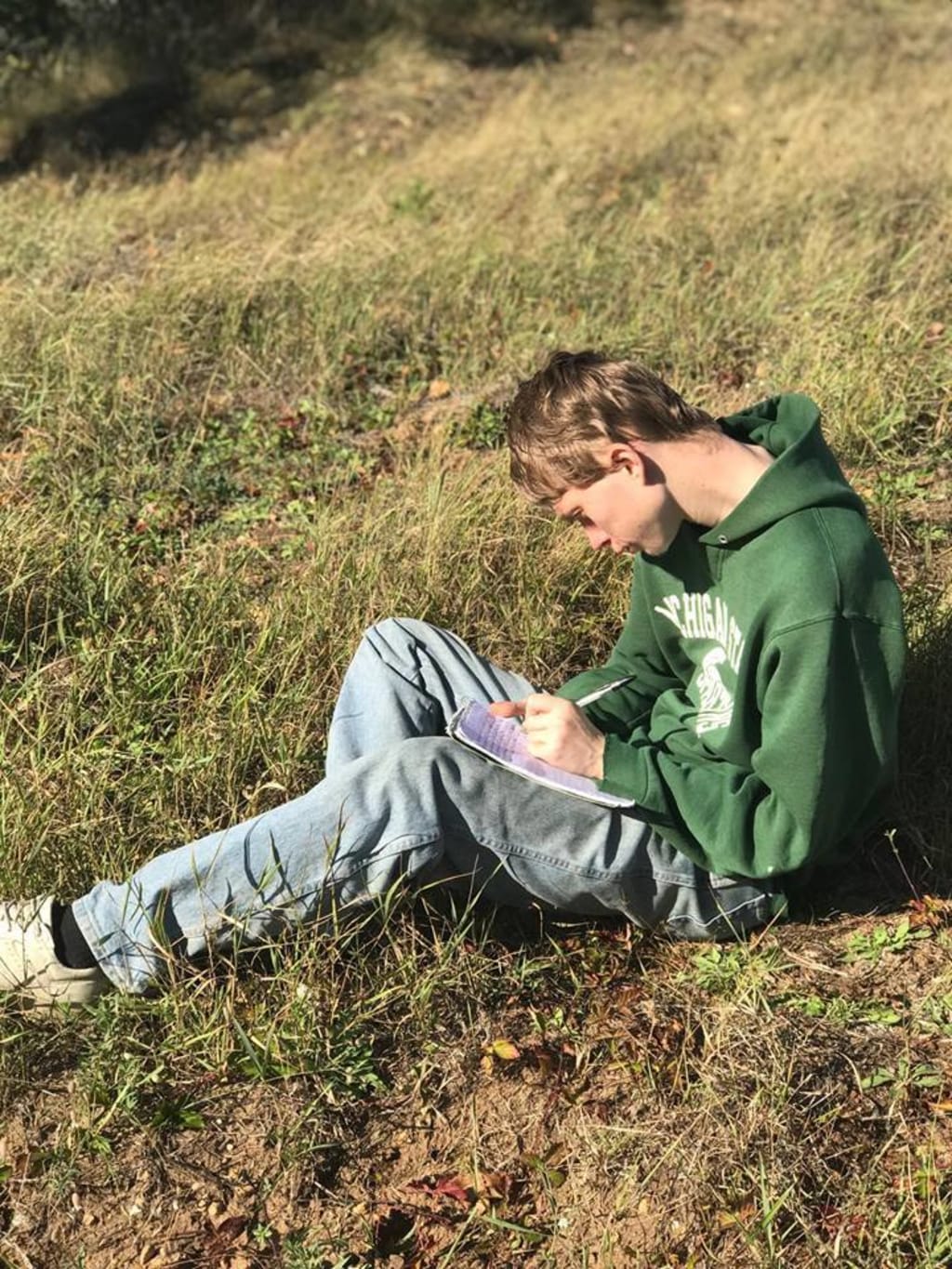 So, I know everything seems like it's falling apart around me, and the sun is nowhere cuz the rain storm is all over me, yet I got a promise to keep. I know I'm the biggest underdog in this story, but I refuse to not keep my promise. When things ended down there I could have risked it and stayed down there but I had a promise to keep and I had some unfinished business to settle. I could have stayed in my corner, but I had a promise to keep and I refuse to break the one that means the most to me.
This whole story line ain't no fairy tale yet, and all I'm asking for is to be the that one person who proved himself and got her to realize her true worth. I ain't asking for a Romeo and Juliet story, all I want is a happy ending. I'm her Andy and she's my Nancy. I'm her Derrick Morgan and she's my Penelope Garcia. I'm her Tony and she's my Ziva. I'm her defender and she's my savior. I can't promise her fancy dinners, but I promise I'll remind her how fancy you look. I can't promise she'll have the best cars, jewelry, and houses, but I can promise I'll give her my best.
If she went on The Voice, I'll be in the back smiling and freaking out as all 4 chairs turned. If she went on America Idol, I'll be having a tear in my eye as I hear the whole crowd give her a standing ovation. If she went on America's Got Talent, I'll be happy to learn to play the guitar or the piano for her, cuz like she can listen to the piano for days I can listen to that showstopper for days. If she went on Britain's Got Talent, well I don't know about her but I'm part British, so I think I'm at least allowed in.
She puts her head down because her pain and hardships, but she raises my head because her eyes and smile. She says she don't matter, yet I know she means everything to me. She's stronger then her muscles. She's smarter then her grades. She's more beautiful then sunrises and sunsets. She's rarer then 1000 shooting stars at one. She's more special then every special moment at once. No one is gonna come close to matching her or overtaking her spot in my life. She's to beautiful. She's to smart. She's too special. She means too much to me. She's more than just one of a kind. She's simply perfect, because she's simply her.
She says if I ever ask her how do I cheer you up she'll punch me in my throat, but she could punch my throat, slap my face, or kick my balls as many times cuz I care so much about her. To put this simply she makes me happy like a dog going on a walk. Don't how to describe how she makes me this happy. I just get this grin on my white face.
Everything could go wrong in my life thanks to her my life will always be so perfect. So I wanna say thank you from the bottom of my heart, she means the world to me. It's because of her that I am who I am, and the reason my anger demons stay hidden. Believe me or not, you're perfect, so if I gotta be perfect just for me to call you mine, that's what I'll be. Your struggles are my struggles. Your pain is my pain. So I hope if you see this, I hope it made you smile cuz at anytime you're beautiful, but girl you look so much better when you're smiling.
Reader insights
Be the first to share your insights about this piece.
Add your insights