How To Spring Clean Your Love Life
Want to make room for the love of your life? Then toss the baggage with these handy tips.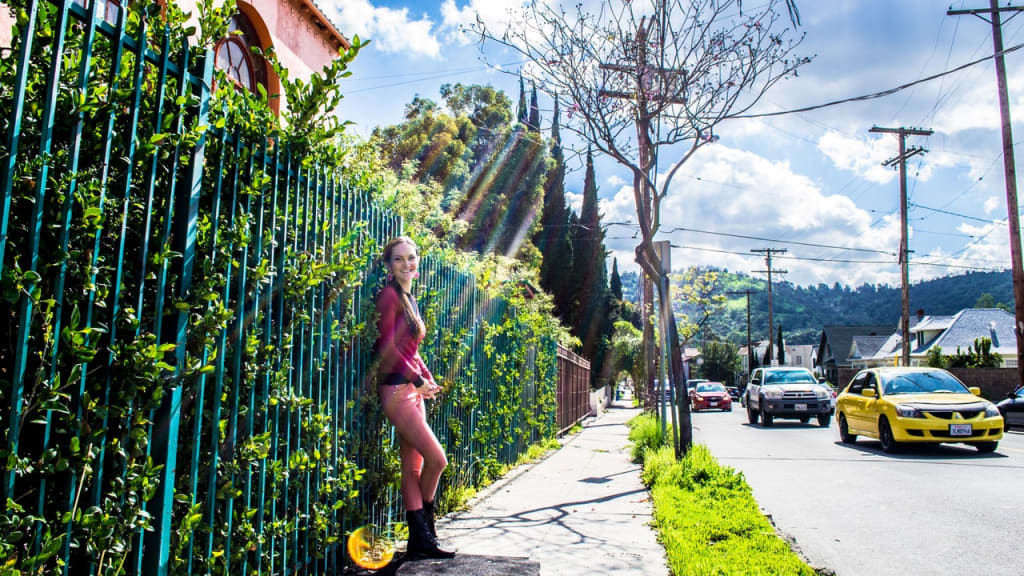 Spring Clean Your Love Love? You Betcha. Photo Credit: Alina at Pexels.com
Spring clean your love life? Sounds ridiculous.
Yet, most singles can appreciate the need to clear out some of the physical and emotional baggage from their lives in order to make room for new love. So why not take advantage of the season and get your inner and outer lives spruced up?
It's spring, the birds are chirping, we've managed to survive daylight savings, and the air feels fresh and crisp. Cleaning up dust bunnies and clearing out clutter seems normal at this time of year, so why not do the same with your love life?
Your First Step? Take stock.
Just like with a physical cleaning regimen, you'll need to know what you're facing before you make any changes.
Grab a sheet of paper or your favorite note-taking app, and create two columns: what's working in my love life, what I want to improve in my love life.
Then, give yourself a few minutes to jot down anything that comes to mind.
Do you want to feel more connected to your partner, or do you want to commit to finding the love of your life? Is there something that doesn't feel right in your relationship, or are you feeling lonely more often than you're comfortable with?
Whatever comes to mind, write it down.
What needs to happen?
For the items on the improvement side of your list, what needs to happen to bring that to fruition?
It might be a tricky question to answer, yet try and look at it differently. This is far from asking you how to "fix" a situation or circumstance, but rather, what series of steps or actions need to occur for you to feel better about the situation?
So for instance, if you're single and want to change that, do you need to subscribe to a dating site? Make time for a relationship? Tell your friends you'd like introductions to other eligible folks in the area? Get a haircut? Learn the cha-cha?
Get silly, get creative, and write down anything that comes to mind. Pretend you're someone else if you need to just to get some perspective.
Make space.
Like actual spring cleaning, you'll want to create some space in your love life. By protecting the beliefs or actions you want to continue, as well as the things you want to improve in your love life, have enough room to breathe and grow.
Some questions to ask yourself:
Do you have room in your bed for another person?
Is your living space cramped with past relationship "stuff"?
Where will you find the time to connect with your partner more often?
Whatever it is your heart desires, spend a week creating a doable, committed schedule that you can follow.
Focus on amazing.
The things about your love life that you love, cherish, and get giddy about thinking—how often do you experience them?
How much more can you pump into your relationship, or into your own self-care?
Do you spend time every day in grateful appreciation of what you do have that's working well?
If not, add this to your schedule or use an app like Happify to ensure a daily practice of appreciation for the amazing already filling your love life.
What Would You Do If...?

If there's still some lingering things that you want to improve, try daydreaming about them.
What would be different in your life right now if you could wave a magic want, and that "problem" be fixed? How would it look in reality? What would the day-to-day experience feel like? Taste like? Smell like? Who would your partner be? Who would you be?
Addition and Subtraction
Your last step is by far the trickiest, yet also the most fun.
Once a day or week depending on your time commitments, take one thing away from your life that stops you from achieving those daydreams, or that impedes feeling loved, loveable and loving.
For instance: donate a gift that a former love gave you, or let go of resentment using EFT.
For each day that you subtract an item, you then want to follow with something else you add to your life that supports or gets you a tiny step closer to your desires.
Maybe you put a dollar into a savings account for your dream honeymoon, even if you've yet to meet the person you want to marry. Perhaps you commit to spending four minutes just staring into your partner's eyes every day while touching each other non-sexually.
Celebrate both the releasing and adoptions in as fun, silly or creative ways that you can. Honor yourself, feel lighter in your heart and mind, and appreciate the beautiful spring-like renewal you've participated in.

Bonny Albo
I travel the world learning about and helping people. Former Dating Expert with The New York Times / About.com / Ask for 9 years, also seen in MSNBC, CNN, the LA Times, Macleans and more.
See all posts by Bonny Albo →