Online Dating
How to Make a Dating Profile that Doesn't Suck (For Guys)
First impressions are everything, even when they're through a screen, so make sure you learn how to make a dating profile that doesn't suck. Guys, this one's for you.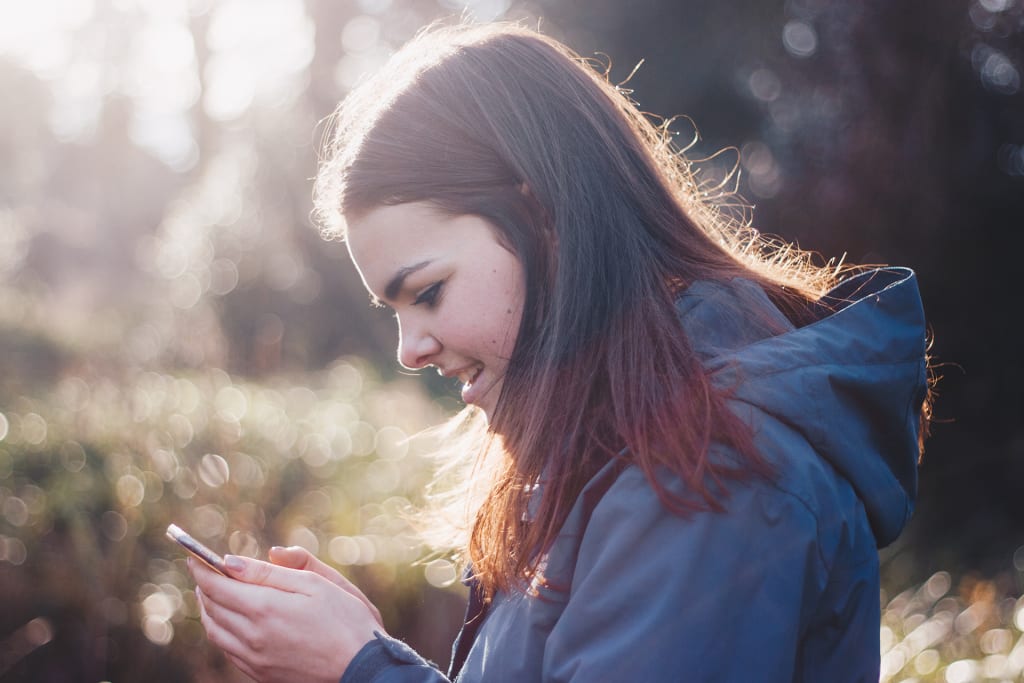 Photo by Luke Porter
Whether you're a guy on Tinder or a bachelor on OKCupid, you probably already know how important having a good dating profile can be. If you want to have success, you need to be have a good profile that actually casts you in a good light.
Unfortunately, this is a matter of being "easier said than done" for most men.
The vast majority of men out there make major mistakes when it comes to their profile, often under the belief that what they're putting on there will turn girls on. Believe it or not, putting together a dating profile that won't cause girls to bail isn't that hard. Here's what you need to know as a guy in the online dating world.
First things first, make sure that you have proper spelling and grammar.
As a male, you may think that your best chance at scoring a date or getting laid would be a shirtless picture of yourself flashing your abs as your profile photo. But, this is actually totally wrong.
Most girls who see this understand this shirtless shot as a "douchebag" shot who doesn't want a relationship and may actually just be abusive - even if she's interested in sex.
The only way to make this worse would be to avoid showing your face in shots - or even worse than that, to not include a photo at all. Seriously, don't do this.
This should be your profile picture style.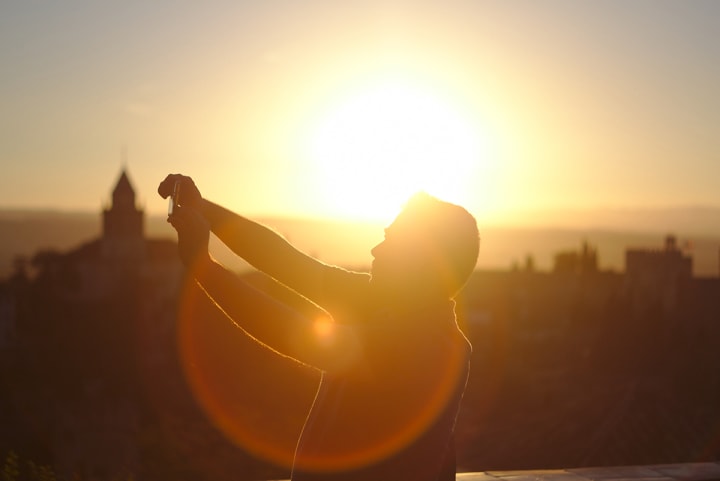 When snapping a profile picture, focus on a fully clothed, stylish shot that involves you looking away from the camera with a slight smirk on your face. Studies have shown that women are more likely to approach men whose photos look serious - and look away from the camera.
If you're not the serious type, then a smile does work well. This tends to fare better with girls who are looking for a long term relationship.
In order to bolster your chances, you will need to give people a better idea of what you look like. So, choose multiple photos in your dating profile gallery, and make sure that they are photos that show you in a good light.
You want photos that have you as the center of attention. If you're a football player, choose a flattering picture of you catching the football. If you're a partygoer, make sure you're in the center of a crowd of people. If you're an animal lover, pose next to a horse or dog. Actually, a lot of experts say that you should have some serious looking photos and some smiling ones, as well as a full body shot.
Studies have also shown that unique travel photos tend to increase chances because it shows that you may have enough money to take a date on an upscale trip. So, if you can, post up one of those, too.
What you are trying to sell, through your photos, isn't you. It's your lifestyle - so make it look good. Most dating sites allow a max of six, so choose those six wisely!
Obviously, you should make a point of trying to clean yourself up and wear good clothes in your profile picture. Oh, and stay away from mirror selfies, since they're a turn-off, okay?
Now, we're going to focus on filling out your profile.
Before we even get started, please, for all that is holy, make sure that your dating profile doesn't have spelling or grammar mistakes. Errors like typing everything in lower case, not knowing whether to use they/their/there, and not spelling things correctly make a huge difference in how girls perceive you.
These kinds of mistakes make you look stupid and careless - and that's not sexy. In fact, a lot of women will write you off as a loser if they notice too many spelling errors on your profile because it signals that you're uncaring of how you appear, that you're uneducated, or that you're otherwise ignorant. Not a good look.
If you aren't sure how to write your profile, run it through Grammarly or spellcheck.
Okay, now we need to go over what you SHOULDN'T put in a dating profile.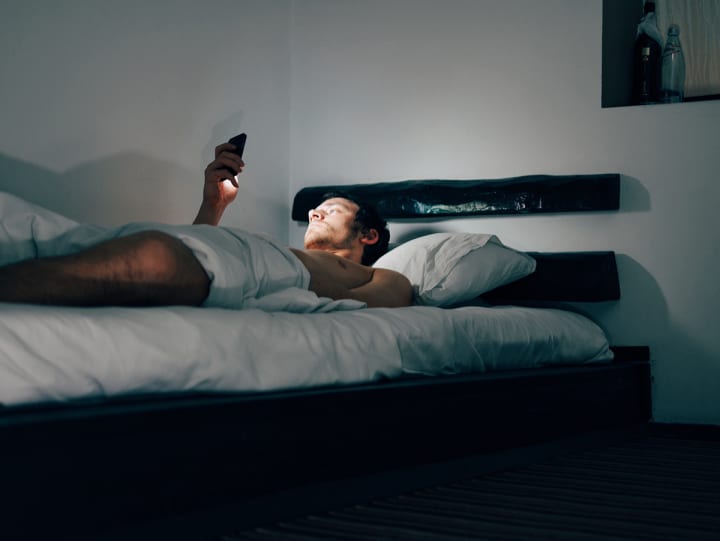 What you don't put in your dating profile is often as important as what you do put in it. Here are the biggest mistakes that men make when they're online and trying to cobble together a profile:
Talking about how women have hurt you in the past, or how all women suck, or how you're "a really nice guy." No, this isn't good. At all. Though it is extremely, exceptionally understandable that you may want to talk about your dating woes, this doesn't give off a good vibe. It makes you seem like a Nice Guy (TM) who is too bitter to actually be a decent date.
Don't put nothing in your profile. Even if all you do is talk about what you enjoy eating, something is better than nothing. Blank profiles will not give you much in terms of results.
Don't get overtly sexual in your profile writing, either. Most women find this to be an outright dealbreaker. Sure, you might want to talk to someone about how much you love a woman's behind, but they've got phone sex lines for that, you know?
Don't say overly generic things. Yes, we get that you like music, but can you be more specific? Yes, we know everyone "likes to have fun," since it's really not entertaining to be miserable. Please, be more specific.
Make a point to avoid beliefs that are offensive to women. If you're the kind of guy who believes that promiscuity makes a woman a bad person, or if you believe that women have an obligation to give guys sex, you might want to avoid putting that on your dating profile. Actually, you might want to avoid online dating until you overcome those sexual hangups, bro.
Here's what girls do want to hear about...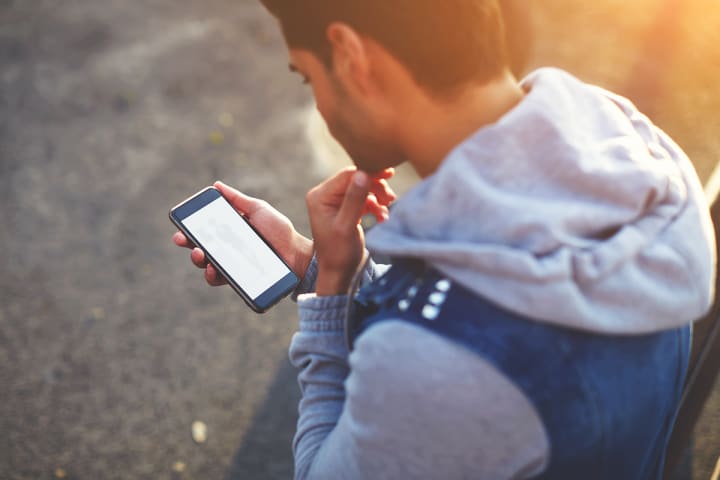 There are certain things you definitely should try to discuss in your dating profile. Here are some of the best things to write:
Talk about your hobbies, especially if they're action packed. List a couple of things that you do on a regular basis that would make you stand out. If you attend warehouse parties, say so. If you regularly enjoy fine dining and a Broadway musical, say that. Your goal is to show girls that you offer an awesome lifestyle - one that they'd want to be a part of.
Add some humor to your profile. If you're a financial advisor, joke about how "you can predict the future" of people's finances. If you're a lovable slacker, then talk about how you were a rocket scientist who was an international superspy - just kidding. There are plenty of examples of how to do this online, so just search them up if you need help.
Do talk about where you see yourself in 10 years. Are you looking for a family with kids? If so, put that in your profile because a lot of women are looking for that.
Explain what you do for a living, at least in part. One of the key things that people forget about when writing a profile is how much their jobs define their lifestyles. Give her an idea of what your life is like. Tell her what you do for a living.
Do say if you have kids. This is a dealbreaker issue for a lot of women, and if you're looking for Mrs. Right, you need to make sure that they're aware of your parent status. Otherwise, you may be setting yourself up for failure.
Make her feel invited to join you. This is, after all, the point of your dating profile, right?
The key thing here is to appear warm, attractive, non-threatening, and complete as a man.
Women want to see a guy who has a good life without them in it - just like guys want to see girls who don't need a guy, but want one. As long as you can show her that you're the real deal, you'll have a decent shot with her when compared to the chances other guys have.