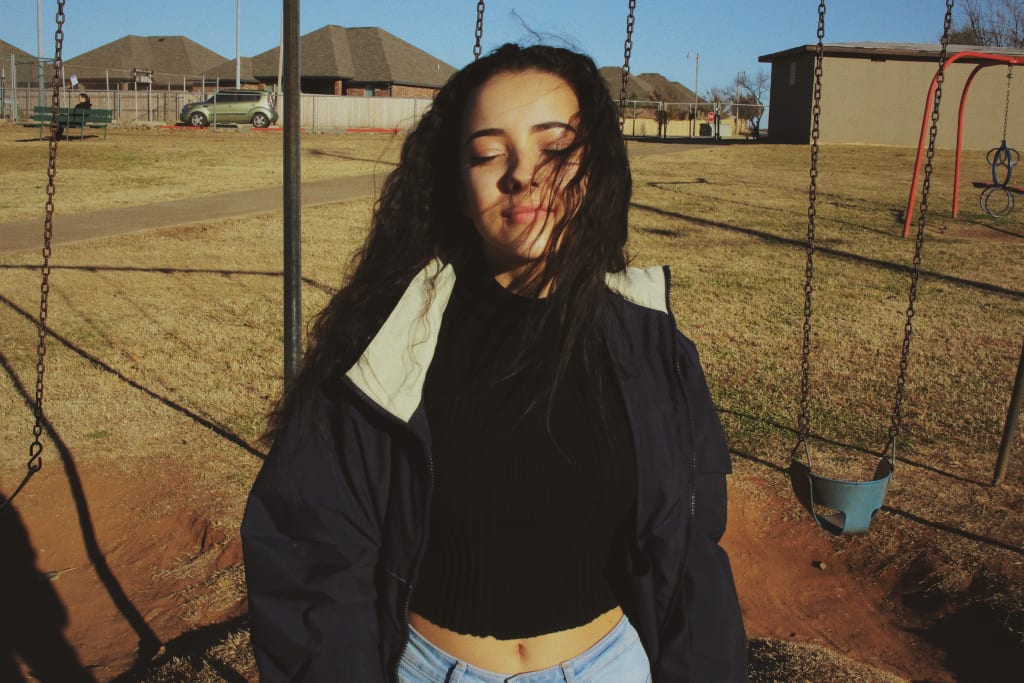 Etta
There are few very distinct memories in my life. I remember the moment I learned to ride a bike, and to swim. I remember my first day of school. I remember these things so vividly. I remember the moment I fell in love. It was overwhelmingly and blissful at the same time. Similar to the first night I was in her presence.
School has always been my niche, during senior year of high school I was gearing up for college, desperate for freedom, and confused with who I was and who I wanted to be. I never set out to school with the intention of falling in love. I remember trying to pick a roommate and seeing her name, "Etta." That's cool, I thought to myself, and clicked on her description. It said she was a forensic science major who loved music and art. She had a more poetic way of describing herself, and I longed to be in her space. She was someone I wanted to be around and I hadn't even seen her face.
I tried to select her, but she already had a roommate so I chose the room adjacent to hers, hoping to see her in passing, and possibly insert myself in her life. Eventually, my mind focused on other things and people, and I enjoyed my summer before college. Towards the end, I checked my email and saw a message from Etta. Elated, I clicked and found out her roommate and mine requested each other, so we were now going to be roommates. I shouted to my mom in the next room the good news, and then began frantically typing a message to her.
We spoke often, but never got around to hanging out, until move in day. It was a rainy day, and I had a poncho on. I walked into the room and smiled awkwardly at her and her mom. Greeting them with a comment on the weather. She was small, with brown curly hair sprouting from her head. She was wearing a grey shirt and black jeans. We shook hands and moved our stuff in. Eventually, saying goodbye to our families and looking at each other.
We exchanged hellos, as she began to relax. I could tell she was still nervous but she was opening up to me. It was like a switch went off, and she immediately changed into a band t-shirt and we started talking about marijuana. I had never done edibles and she suggested getting some.
We secured a few rice crispy treats and she drove recklessly back to the campus, while trying to get a picture of the sunset. Once we got back, we made our way to a welcome party for the freshmen and I began to feel the effects.
She sang "Fergilcious" by Fergie, in the pizza line to me. She knew every word by heart. I laughed harder than I'd ever laughed that night, and talked more to this stranger than I had anyone else before. She told me she was worried about going to school because she grew up sheltered, as I sat across the room watching her from the twin bed we would eventually share.
She broke me out of my shell, created and shared my favorite memories, and it all began by a computer placing us together. She's more amazing than I could ever have imagined. Now, I get to drive so, she can take pictures of the sunset, and I always get a concert in the pizza line. She is my most precious gift.
Reader insights
Be the first to share your insights about this piece.
Add your insights