How Gino and Jasmine First Met on Sugar Baby dating site | 90 day Fiance
We first heard Gino Palazzolo acknowledge that he had taken advantage of the chance to go on paid dates with sugar babies he met through dating websites in his neighborhood.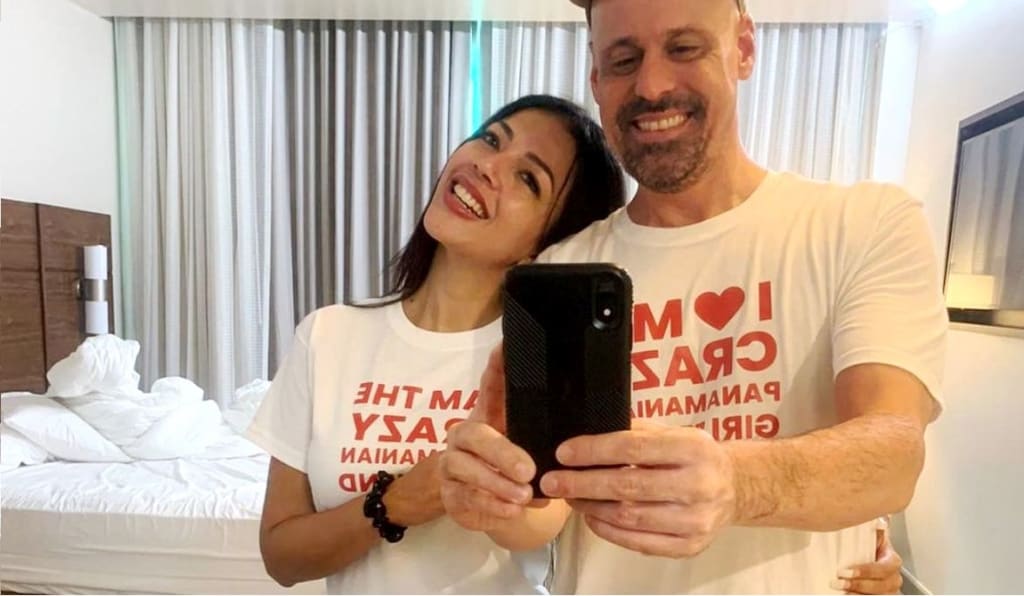 Gino Palazzolo and Jasmine
In one of the last episode of 90 Day Fiancé : Before the 90 Days season 5 we heard for the first time Gino Palazzolo admitting that he had taken advantage of the opportunity to go on paid dates with sugar babies that he had met via adult dating websites in his area.
For those who don't know : Sugar dating, also known as sugaring, is a transactional dating practice defined by a connection between an older, richer individual, generally a male, and a younger person in need of financial support that is mutually advantageous to both parties. The bargain in some situations includes sexual encounters; nevertheless, there are also cases when it is just a group of lonely, affluent elderly men who are searching for the companionship of young, attractive ladies.
These sorts of dates are frequently costly, and for most men, they are not worth it in the long run, particularly if they want to have a meaningful, serious relationship at some time in the future with the woman they are dating. Also, online dating platforms are a disaster these days, with fraudsters and potentially dangerous persons lurking around every corner.
It's nearly impossible for the average-looking guy to find a date, because women's inboxes will be flooded with messages from good-looking young men who want to take them on a date, which is why Gino said it's almost impossible, "Before I met Jasmine, I was looking for a long-term relationship, but traditional dating sites were not working for me. Jasmine changed all of that. So I decided to branch out and try something new ", Gino said .
We attempted to verify Jasmine's claims about her and discovered that practically everything she says about her is a fabrication designed to make her seem wonderful and superior in her own eyes and to make her feel better about herself. Although the program was taped a year ago, many of Jasmine's tales haven't held up as well as they should have.
Initially, she said that she was working three jobs, one of which was as a teacher, and earning 3000 USD per month, which should have been sufficient to support her and her two children; but, we subsequently learned that her ex-husband was providing financial assistance for the children. Her other problems include the fact that she is unable to pay even her rent and a little dollars for utilities, and she is forcefully demanding that her American fiancé Gino pay for everything.
She also claimed that she was sacked from her teaching position because Gino's ex-girlfriend emailed nude photos of herself to her former coworkers at the private school where she had worked. Because poor Jasmine had no other alternative, it was all a lie to let her to rationalize her decision to stop teaching and work as an adult model on onlyfans without feeling embarrassed or guilty.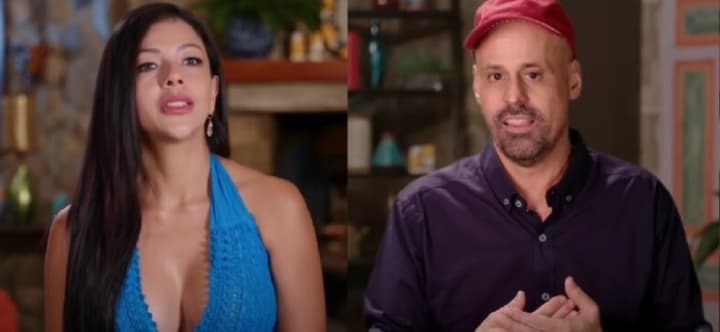 Jasmine caused a commotion on the day of the 90-day tell-all part 1, and in the process, she ended up embarrassing herself and Gino by revealing about their sex lives and everything wrong with her Michigan-born fiancé. It was even her wish that he didn't respond to his female admirers on Instagram, who were just sending Direct messages to express their admiration and support for the marriage.
She also said that she was on a sugar daddy website at the time of their meeting, which is how she first met Gino. Unlike sugar baby websites, sugar daddy websites are places where affluent older men post profiles about themselves in order for young ladies to locate and contact them. This really explains a lot, particularly why Jasmine was so self-assured and felt so entitled to ask Gino to pay for costly items, only to discover that Gino was quite frugal with his money, causing her to get more enraged with each instance.
Thanks For Reading . If you like this story please consider subscribing to my vocal.media Stories . God bless.
Reader insights
Be the first to share your insights about this piece.
Add your insights