Grieving Mom Releases Inspirational New Book After Teen Daughter Killed In Car Wreck
In her new book, "The Grieving Parents Club," Amazon #1 bestselling author, Kelly Barbour-Conerty, provides hope for parents who've tragically had to bury a child.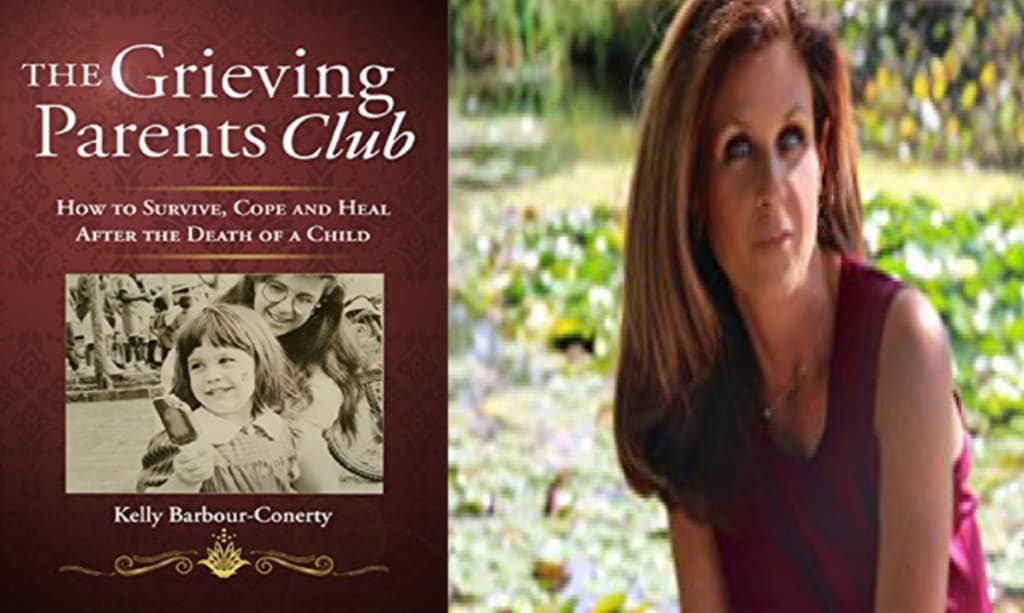 URBANA, ILLINOIS—Approximately 42,000 children die each year in the United States, according to the National Center for Child Death Review Policy and Practice. That means each year more than 80,000 parents face the unimaginable – the loss of a child. It forces these grieving parents into a club no one ever wants to be a part of: the Grieving Parents Club.
"The pain of losing a child is indescribable. The 'old Kelly' disappeared. I became a different person," stated Kelly Barbour-Conerty, author of The Grieving Parents Club. "I never thought I would bury my child. The grief is never-ending. When you lose a child, it's like a part of you dies with them."
Barbour-Conerty was painfully initiated into the Grieving Parents Club on June 28, 2006. This was the day her worst fears became reality. Her teen daughter, Lexi, was on her way to meet with a church youth group—only she never made it to her location. Her healthy daughter, who had so much life ahead of her, was tragically killed in a car accident.
"She was speeding, most likely distracted, and not wearing her seatbelt when she hit a loose patch of gravel, lost control of her car and was thrown from the vehicle. This all happened 1 ½ miles from our house," stated Barbour-Conerty.
Lexi was only 16-years-old when she lost her life much too soon. In an instant, Barbour-Conerty's own life was turned completely upside down. She found herself sucker-punched by a ball of mixed emotions that included shock, disbelief and intense sadness followed by a period of darkness.
"I did go through some really dark times. I was lost. I was angry – angry with the world, angry with God," stated the author. "If it had not been for my younger daughter, I don't know if I would have been able to go on."
The author knew, however, that she couldn't let the tragedy consume her life and prevent her from moving forward. After all, her daughter, Lexi, wouldn't have wanted that. She also had other family who depended on her. Barbour-Conerty began to slowly pick up the pieces of her life by focusing on helping others. She started speaking to high school students and parents about safe driving as well as reaching out to other grieving parents.
"Helping others, in turn, helped me. That was my therapy. I think my daughter would be proud of what I'm doing. You'll never get over the death of a loved one, however, with time you learn to cope with it a little easier," explained the author.
To help parents survive, hope and heal after the death of a child, Barbour-Conerty recently released her debut book titled The Grieving Parents Club. By sharing her personal journey of coping with her daughter's death and the insights she's gained over the years from other members of the club, the author hopes to let other grieving parents know that they are never alone in their journey.
"When parents read my book, I want it to give them hope. Many people who've read it already have told me that they feel like I am just having a conversation with them in their living room With the way the book is written, some readers say they feel like they can hear my voice, and it is comforting," stated Barbour-Conerty.
The book is currently available for purchase on Amazon. Barbour-Conerty has also recently established her own non-profit called The Grieving Parents Club (www.GrievingParentsClub.org) which is based on the powerful love and support that grieving parents show each other on a daily basis.
About the Creator
From southwest Georgia to South Carolina's Grand Strand, Nikki has worked in a variety of news markets as a TV anchor, reporter and producer for more than 20 years. She is currently the publisher of a digital news outlet in the Southeast.
Reader insights
Be the first to share your insights about this piece.
Add your insights