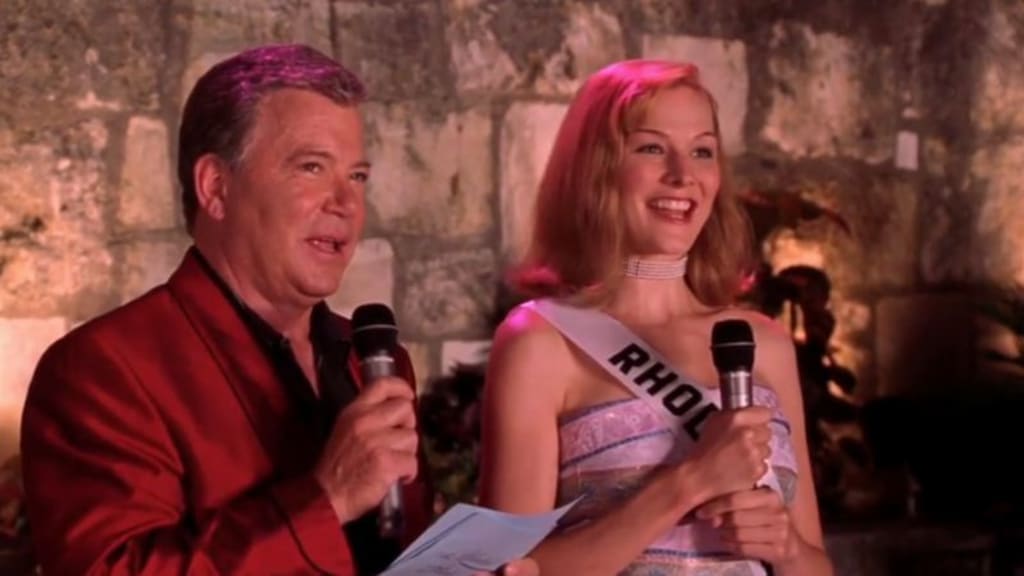 I am what British actress Emma Watson calls "self-partnered."
Once a clingy, insecure, co-dependent girlfriend desperate to secure a ring on my finger, I have since morphed into a single, insecure, somewhat independent woman who neither wants nor needs a man.
But that doesn't mean I can't enjoy a good date night every now and then! It just means that I get to do so without the pre-date jitters, the awkward conversations, the backup plan for if the guy seems like a serial killer, and the post-date embarrassment over whatever mortifyingly stupid thing I said this time.
While we're on the subject of dream dates and saying stupid things, I feel obliged to include this gem: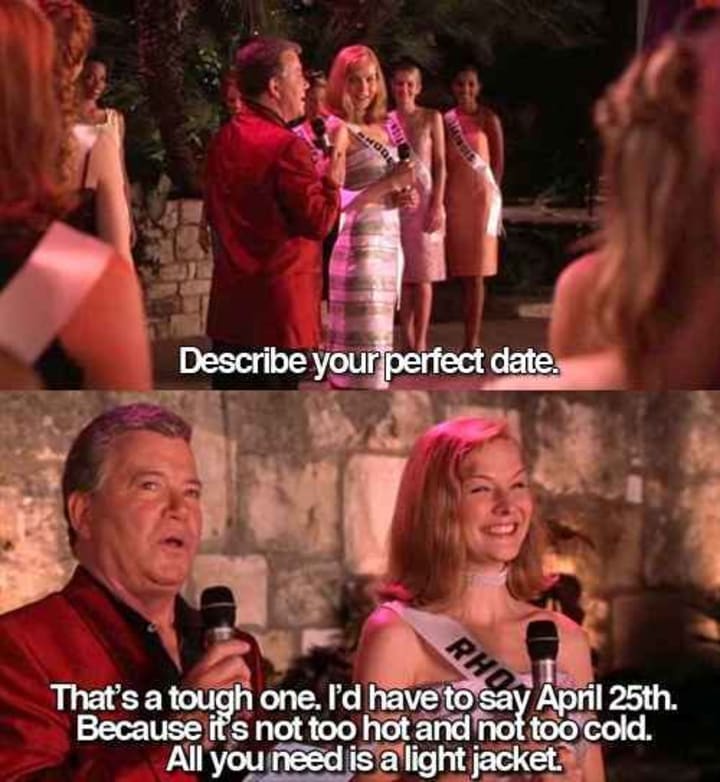 So what does my perfect solo date entail?
As with any date, this special night is going to take some planning and prep.
One thing's for sure: I'm staying in. No need to spend money unnecessarily (Who am I supposed to split the bill with?) or risk catching a highly contagious disease. I start preparing dinner in the afternoon; I'm having baked chicken flavored with paprika, garlic powder, and Italian seasoning. The Merlot I ordered from Bright Cellars is chilling in the fridge.
I've gotta clean the place. My date already knows I'm a slob, but I want this night to be perfect, and it's nice to have a fresh space for these kinds of things. I'm doing laundry and washing everything. I vacuum, organize, and fluff the pillows.
The apartment is clean, I'm dirty from cleaning it, and the clock has just struck six.
It's time for my date.
I start with a steaming hot shower. I give myself a good shave from top to bottom, so my legs are feeling all silky smooth. The mixed scent of mint and eucalyptus wafts up from a shower steamer, calming my mind, relaxing my body, and relieving the stress of the day/week/all of 2020. I wash my hair, grab my loofah sponge, and scrub. I wash my legs, too, because shaving cream definitely isn't soap.
I dry off with a clean towel and slip into some freshly-washed pajamas. The cute kind, not the usual sweats and baggy t-shirt. You should always feel confident on a date, even if it's just with yourself. I'll probably wax my eyebrows, because they've gotten out of control in quarantine. No bra, of course; I'm dressing for comfort, so the girls get to hang free.
Next, I'll apply a face mask. Wait for that to dry. I throw the chicken in the oven and set the timer. Prepare the night's sides—green beans and Idahoan four cheese mashed potatoes. Pull up a small table in front of the couch and lay out the silverware and a napkin. I wash off the mask, light some candles, and curl up with a good book while I wait (probably Tuck Everlasting).
Dinner's ready!
No small talk here—I dive right into my food and the night's entertainment.
This is my date, so I get to choose the movie. The "me" I'm self-partnered with will impatiently roll her eyes as I struggle to make a decision. Do I pick an old favorite or try something new? A rom-com or a thriller? The Wedding Planner? Titanic? The Silence of the Lambs? Do I want to laugh or cry, feel the sweet pang of romance or ignore it altogether? I should have made this decision earlier.
Oops, almost forgot my beverage! Come to mama, you beautiful bottle.
I'm pulling out the fancy glass. The one that makes me feel like Cersei Lannister, because I'm a strong, independent woman who doesn't need a brother.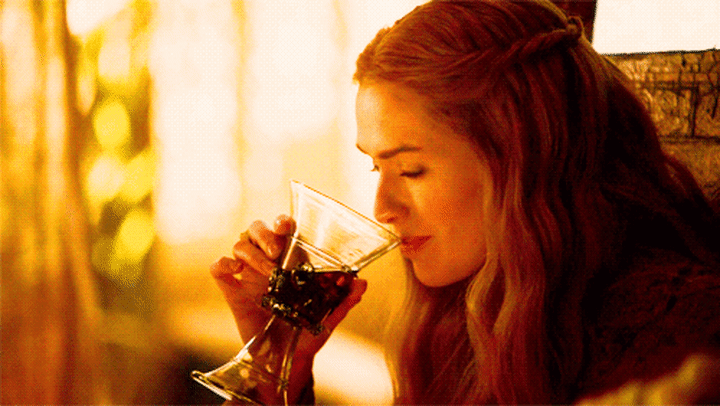 Take that first sip of Mojave Rain. Yep, this is gonna be good.

And now I'm ready to start the movie! No self-conscious chewing, no interruptions, no unwelcome arm awkwardly sliding around my shoulder. Just me, Jodie Foster, and a cannibalistic serial killer (I went with a comfort movie). Forget the Merlot—should've bought a nice Chianti.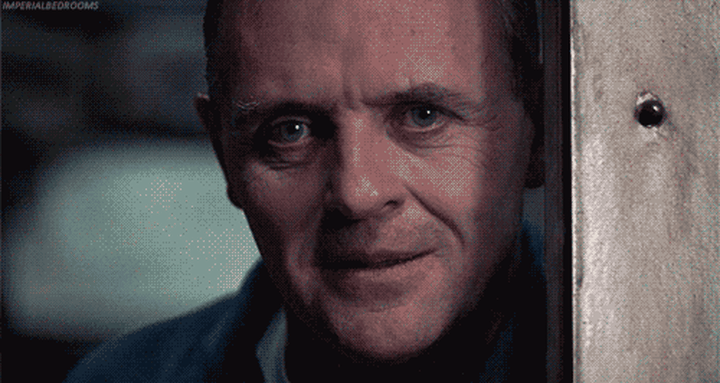 I'm all alone, so there's no expectation of good behavior (or fear of my drink being spiked when I go to the bathroom). I can get as tipsy as I want, pause the movie as often as I want, and refill my plate as many times as I want. I can yell at the TV, mess around on my phone, or drunk text my mom. Heck, I can just down the bottle and pass out if I want to.
When the movie's over, it's time for dessert. I'm having cheesecake with chocolate syrup and fresh cut strawberries. Maybe I'll put on some Golden Girls, because there's nothing like watching Dorothy, Blanche, Rose and Sophia devour a cheesecake while I do the same. I might even throw some ice cream in the mix. No need to watch my weight when I'm self-partnered; my lady love weighs the same, so she doesn't judge.
Keep the Merlot coming, waiter!
Oh wait, that's me. Forget the refill—we're drinking straight from the bottle.
We—myself and my me-partner, that is—have a nice buzz at this point, which means it's time to go dancing. The living room will do. I can't dance to save my life, but nobody's watching, so I'm free to make a complete fool of myself. I'll throw on T-Swift, some oldies, maybe the Hamilton soundtrack. Or I might just put a playlist on shuffle and let Spotify serve as my own personal DJ.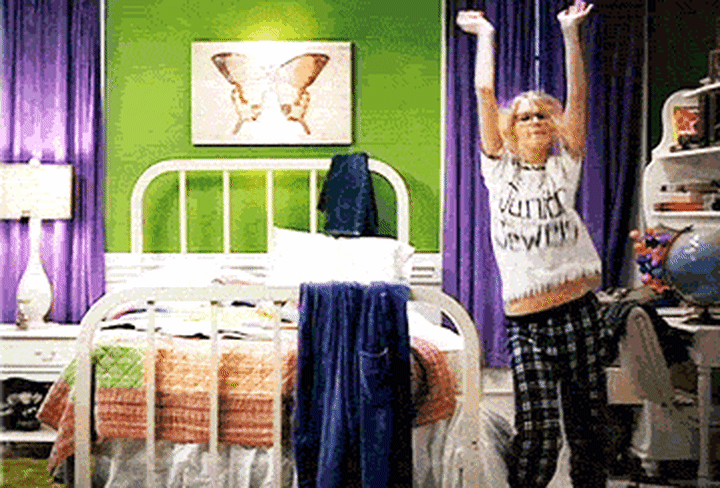 I'm getting tired. A night of fine wine and dancing will do that to a girl.
But the evening isn't over yet! Alcohol is, of course, a conduit for creativity, which can only mean one thing: It's time to write some Vocal stories. Definitely don't submit—tomorrow I'll have to go back and try to make sense of these drunken rants. But I can at least lay the framework and express some uninhibited, wine-induced thoughts.
It's been a few hours of music and Vocal+, and maybe I've hit writer's block, or maybe I'm just feeling the effects of all that wine, but it's about time to call it a night.
A first-date kiss is always nice, especially when you don't have to worry about your partner getting handsy.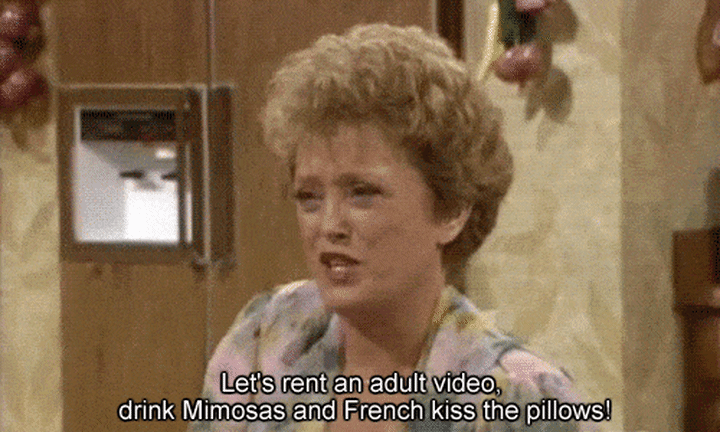 But maybe not tonight. The tastes of lint and Merlot aren't likely to mix well.
I'm definitely getting sleepy, and it's time to bid my date adieu. No need to summon an Uber or call a friend; all I have to do is stumble the few feet from the living room to my bathroom. I don't have to scrub my face, because I'm not wearing any makeup. A simple wash will do, a quick brush of the teeth, and the removal of my contacts.
I end the night by crawling into bed, snuggling up beneath my freshly-washed sheets, laying my head on my freshly-washed pillow, and pulling my freshly-washed comforter up around my shoulders. What a magical evening. I'll definitely be seeing that woman again.
The clock strikes midnight, signaling April 26th.