First Dates Should Never Be a Dinner, Here's What They Should Be Instead
Remember KISS; Keep It Simple Stupid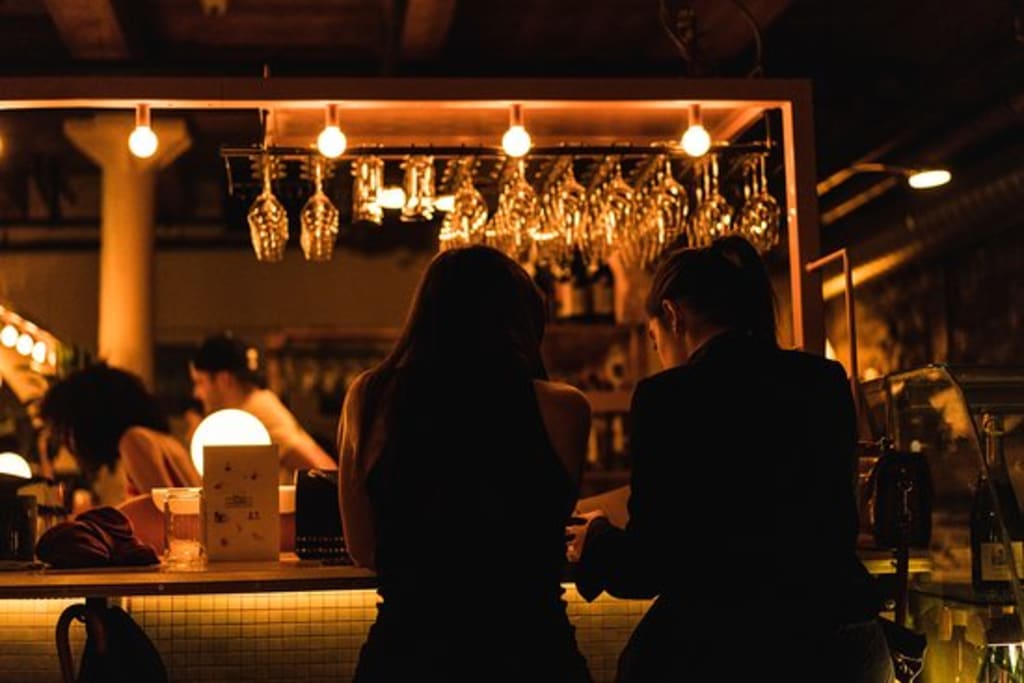 You've gotten this far. A date is finally set, but it's just a matter of what you plan to do together. Typically your thought process would suggest the classic, "Dinner and a Movie," would be perfect. Wrong. If this is your first time meeting each other, or you've seen them a few times in real life, this option might not be comfortable for you or your partner. Here are a number of other suggestions for your first date:
---
The Walk and Talk (or Sit and Stay)
This quick and painless approach of meeting in a public place is perfect, and if things go sour, you can easily pack up and go. Whether that be coffee, tea, or whatever warm beverage you decide, (because science says warm beverages help) this typical first date is easy going and casual. Hypothetically, making it easier for yourself, to just be yourself. A plus is if the weather is on your side and there's a park nearby. A walking date, although off-putting at first, is one of the most comfortable ways to get to know someone. You aren't eye-to-eye, you're surrounded by nature and if you get nervous, looking down at your own shoes has a grounding effect. Let alone the calories you'll burn walking! Knowing the benefits, it's easy to see why it'll be in your go-to date arsenal.
---
The Competition 
If you've met elsewhere and they put out their competitive energy, this first date idea can be exciting and entertaining for the both of you. With a number of arcade-bars emerging, there are definitely a number of places you could visit. Why these dates work is because you're surrounded by stimulus if things get awkward, you can get to know each other on a whole other level and there's no doubt that one of the games will bring back some nostalgia to keep the conversation flowing. Another benefit comes from the variety of games that are out there, so if you're into old-school videogames, there's a place for that, but if Pictionary is more up your alley, a different venue may have everything you need.
---
The Ol' Fashioned Drink
We're busy people (some too busy) and sometimes the only time to see someone is in the evening hours. With the excitement that the night brings, grabbing a drink can be a great way to end a stressful workday. Ensuring you're picking a convenient space for both of you, a bar can be a great way to get to know someone. Not only will you have the alcohol to ease the nerves and calm the butterflies, but you can even get an idea of what the person is like based on the drink they get. All in all, grabbing a drink can be a simple way to get to know someone on a first date, and if they show up looking like somebody else, you can easily slip back into the night.
---
The Casual Lunch Date
If eating is still an option, suggesting lunch is by far a better choice than a dinner. This is the first date, let's be real, spending over $50 to have dinner with someone you may not even like is not beneficial. Along with the stress of coming up with formal attire, dinner dates aren't my first suggestion. That's why lunch dates (to me) are the best compromise. That being said, a lunch date can combine all the fun of the dinner date, with a more casual aspect to really just be yourself.
---
All in all, first dates should be an opportunity for the two of you to get to know each other. These types of dates are causal, but that's so you can feel comfortable being yourself. Since at the end of the day, your expensive choice may have a great first impression, but it's you and your personality that'll take their breath away.