Dr. Tarik Husain
The Legacy of Dr. Miami Beach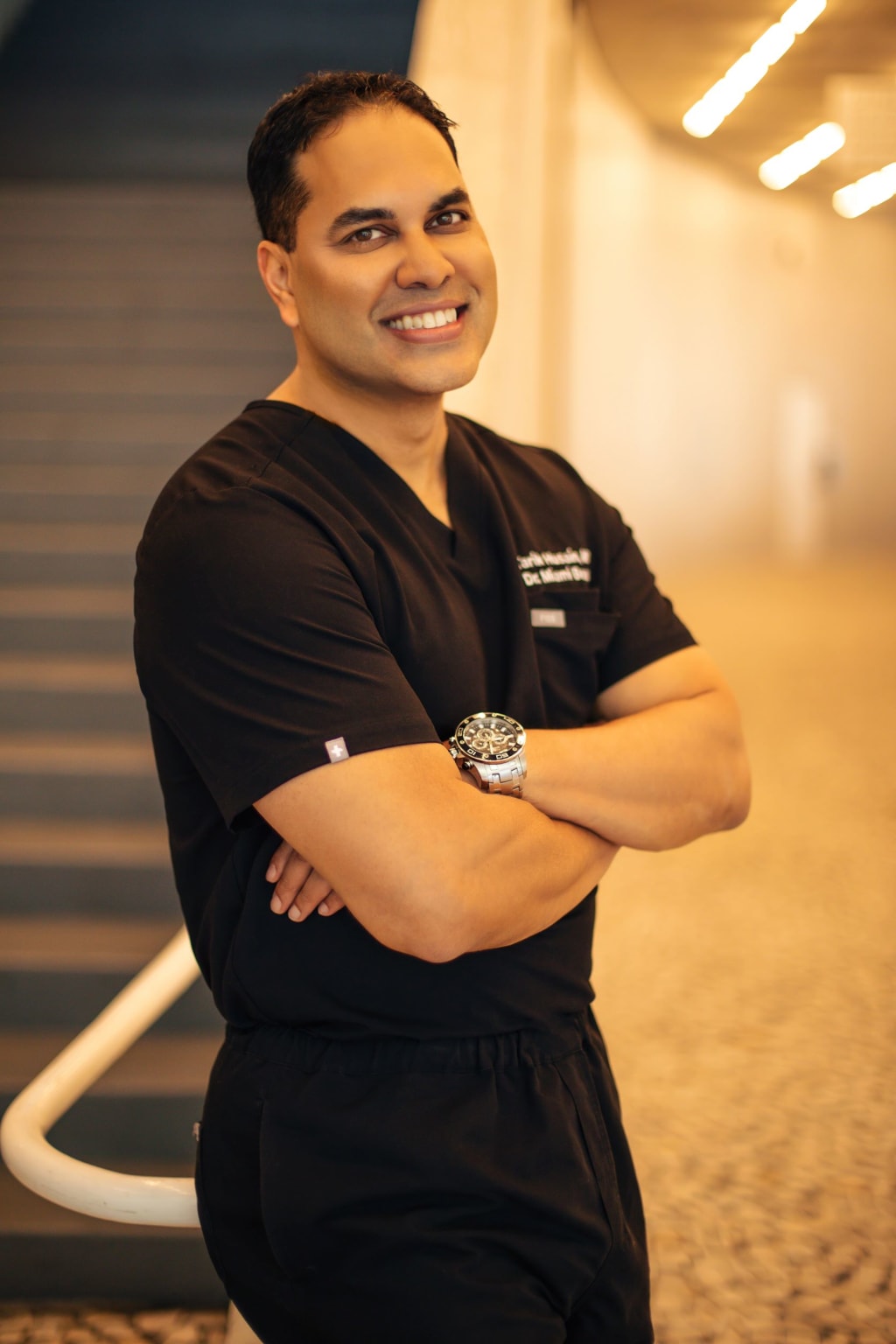 As one of Florida's top plastic surgeons, Dr. Tarik Husain continues to make his mark within the Miami plastic surgery scene. Husain is the president of the Miami Society of Plastic Surgeons and specializes in many procedures, including abdominal etching and limb lengthening. Dr. Husain—also known as Dr. Miami Beach— has also spent time in the military, serving troops fighting in Iraq and Afghanistan. In this conversation with Dr. Husain, we talk about his time in the military, the origins of his nickname and establishing his practice in Miami.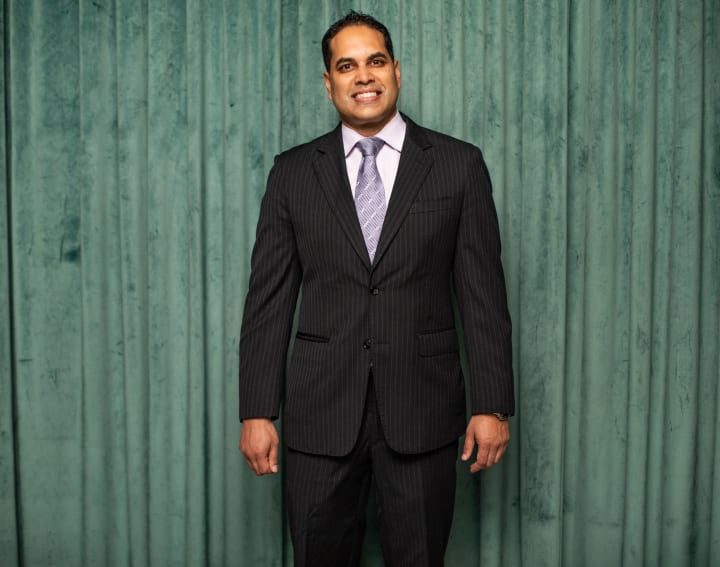 1. For everyone who doesn't know you, who are you and how did you get your start in the medical industry?
I started out in medicine, being a patient. I saw my own ACL knee reconstruction done while I was awake (I had spinal anesthesia back then) when I was 18 years old from a football injury. I then went to the University of Southern California Keck School of Medicine. In medical school, I rotated on the plastic surgery service and fell in love with that field. I began my orthopedic surgery and sports medicine training at Tripler Army Medical Center in Honolulu, HI. I worked as an orthopedic surgeon for several years, and then used orthopedic surgery as my steppingstone to plastic surgery. I came back to training at the University of Miami for plastic surgery and went on to become a plastic surgeon.
2. You've also served some time in the military treating injured soldiers from Iraq and Afghanistan. Can you tell me about that?
I served time in Hawaii, South Korea, and Germany as an Orthopedic Surgeon. I started out a second lieutenant while in medical school at USC (University of Southern California). I was then promoted to Captain when I graduated and became a doctor. During my time in South Korea, I was further promoted to Major. All these promotions happened without attending basic training! My largest role was being the Deputy Commander for the 212th Combat Support Hospital while in Germany. I was in charge of 18 surgeons, 45 nurses, and about 220 soldiers. I devised plans for military action for any medical disaster that may affect a civilian population, including when a satellite was going to drop out of the sky. I had 24 hours to get a forward surgical team ready to go in a very short notice. In Germany, I took care of our injured soldiers from the wars in Iraq and Afghanistan. That's where I learned how to operate on some serious trauma and matured as a surgeon. By the time, I came back to training as a plastic surgeon, the experience I gained in the military was invaluable to quickly learning another surgical subspecialty.
3. Were there any struggles reacclimating to a civilian practice after the military?
The biggest "struggle" coming from the military was I went from treating severe trauma and sports medicine on all comers, to a more selective plastic surgery practice that was more elective. There was not much struggle honestly, and it was if anything, an advantage coming from a military background. I was well prepared to take on challenging cases, and not being afraid to push the limits with achieving excellent results!
4. You've probably told this story a million times, but we have to know, where did the nickname "Dr. Miami Beach" come from?
I once walked out of my car, still dressed in scrubs, running an errand in Miami Beach in 2016, and I was asked by a group of observers if I am Dr. Miami. I replied, "No, I'm Dr. Miami Beach." I said it almost reflexively without thinking about it, and it has stuck ever since then. I started my Instagram page soon after that, and it has grown to become a solid source of before and after photos on my patients (with social media consent of course!).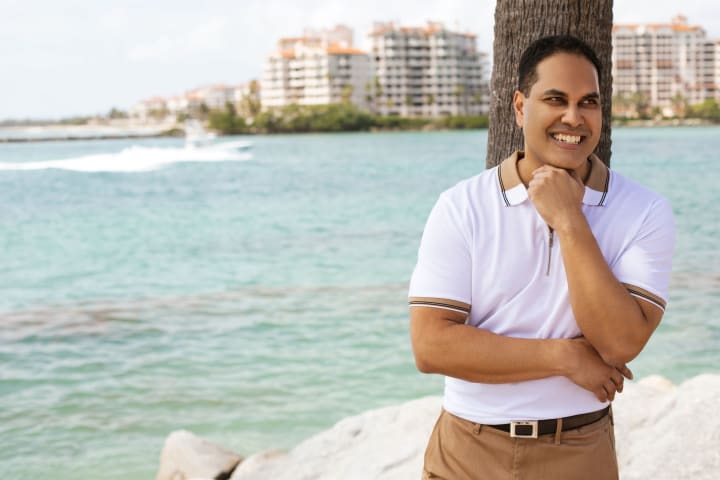 5. Can you tell me about abdominal etching, limb lengthening, and some of the other procedures you specialize in?
Abdominal etching is a special form of high-definition liposuction that allows men to uncover their six-pack abs, which everyone has under their layer of fat. I don't make "fake abs," but rather I uncover your real existing abs. For women, abdominal etching usually involves making more feminine vertical lines in the abdomen and accentuating the diagonal "V" lines in the lower abdomen and pelvis area. Limb Lengthening is taking someone relatively short in stature and making that person taller. This happens over a period of months, and the bone slowly grows over a metallic rod so that the nerves and blood vessels can also grow with the bone over time. After lengthening is complete the bone is allowed to heal and then the metallic implant is removed.
6. What do you think is the most important surgery you perform?
I think all surgeries are equally important. For one person it might be their fractured wrist (which I still enjoy treating), another person it might be their abs, and to another person it might be their neck, breast, or buttocks. It might be the patient wants to be taller. The most important aspect of surgery is to make your patient happy and feel better.
7. You have a new thriving practice in Miami, what's next for you?
What's next is to establish my relatively new solo practice after I left a group practice. I hope to become well known amongst patients in Miami and beyond. Working as the President of the Miami of Plastic Surgeons has helped with establishing that. I want to get the word out on abdominal etching, limb lengthening, and many other aesthetic as well as sports medicine procedures that I perform! drmiamibeach.com
Reader insights
Be the first to share your insights about this piece.
Add your insights