Dear K,
Just know I am here for you and always will be.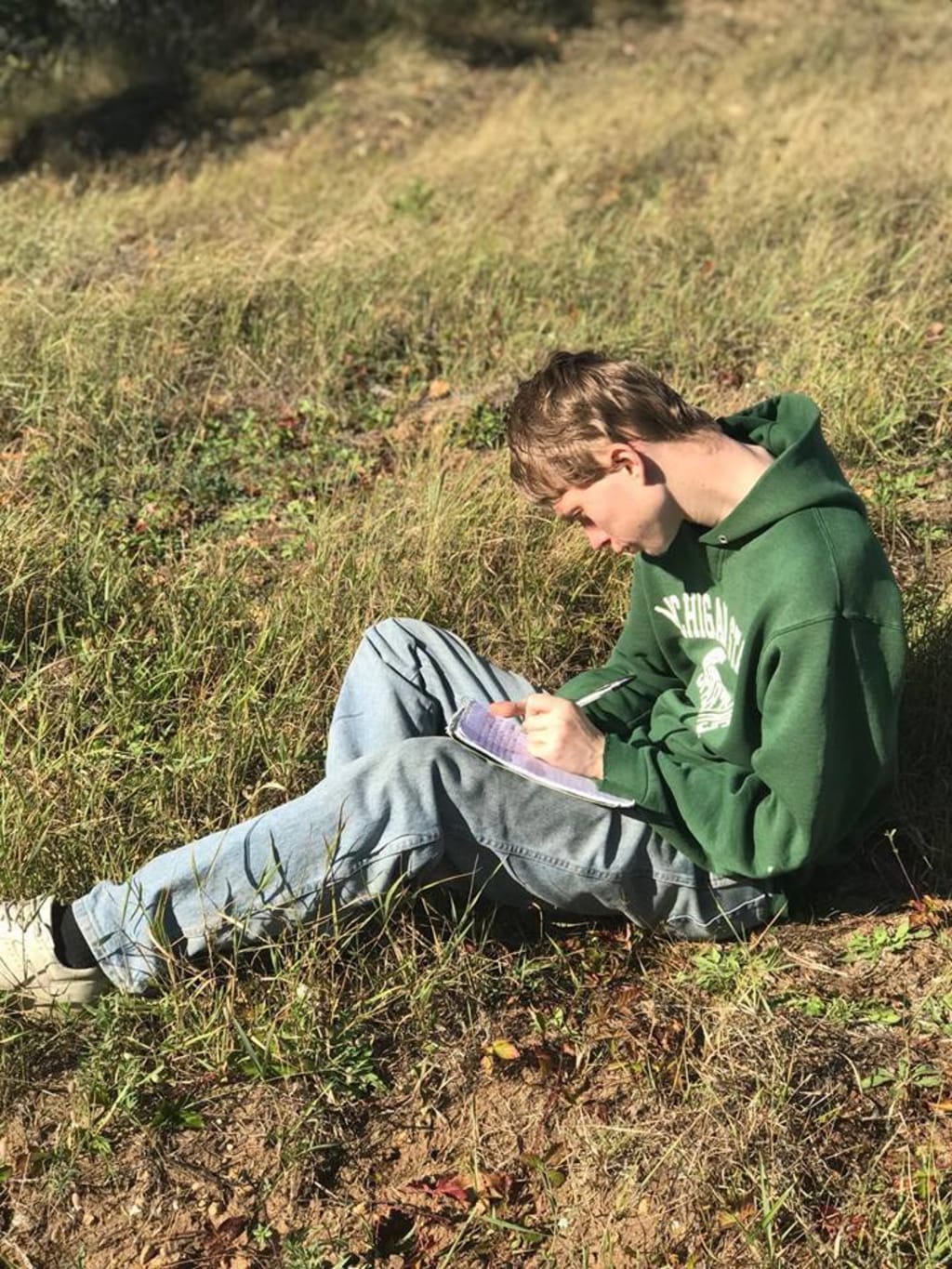 Sadly, I don't have all the answers to your heartbreaks, but I'll be here for you through everything. If you feel you can no longer stand, I will gladly sit next to you until you stand back up. I will help you through the rough times and the dark nights, I will dry your eyes, I will fight your fight, and I WON'T let go when you think you're not gonna make it!
I know you've been through some hard things and might be going through something that is hard to explain. Just know I am here for you and always will be. Whether you believe me or not, you are braver than you believe, smarter than you seem, and stronger than you think. Don't be afraid to truly stand your ground, no matter who it pisses off! So, stand your ground. Even if it means standing ALONE. Don't let anyone tell you you aren't good enough. Show them just how amazing you are. Simply put, just be yourself; those who mind don't matter, those who matter, don't mind. If you need to cry, I'll be your shoulder. If you need to laugh, I'll be your smile. If you're alone, I'll be your shadow. If you need a friend, I'll just be me. Look behind, I'm there to protect you! Look to your side, I'm there to guide you! Look in front, I'm there to defend you!
To be honest, you make me smile for no reason, yet I have every reason to smile about having you in my life. Never allow yourself to be defined by someone else's opinion of you...never let yourself be another person's option. You are worth so much more. I promise everything works out in the end. If it hasn't worked out, it's not the end. Sometimes the only thing I have to offer you is myself...my love, my friendship, my advice, a hug, a smile, a word of encouragement...I hope it helps! Those times in your life where you may doubt yourself...I will be standing right next to you, reminding you that I believe in you always. If I could give you something from me, I'd give you my eyes, so you could see what I see when I look at you. Thank you for making me smile when I wante to cry, and thank you for making me laugh, and to put it simply, thank you for being a great person/friend. Thank you for being you. You're the greatest person in my life and my main reason to do what I do. I don't do what I do for me. I do what I do for people I care about, which, of course, has you on the top of the list.
I get tears in both eyes as I think about the pain you're going through. Yet, since distance keeps us apart, all I can do is pick up my phone, but since you need some time, all I hear are rings when I all I want to hear is your voice so I can tell you it's gonna be okay. My arms ain't long enough to wipe away the tears from your eyes, so I can see my world when I stare into your eyes, but I'm sending you a million hugs each second, and hope the devil didn't stop them from getting to you. I drop to my knees and say, "Dear father, I know we haven't talked for a bit, but she's the best part of me, so send her an angel so my angel will know what it is known an angel."
Man, it's like God brought us back together and made me fall back in love with ya just so he could take the main actress of my story away from this dork. Maybe god just doesn't see that, if it came down to it, I would sacrifice my life just to make sure that you could keep on living. Look behind, I'm there to protect you. Look in front, I'm there to defend you. When all you feel is rain, I'll be your umbrella, and for you, no matter of wind will ever make me fly away. I feel like it's my job to protect you, cuz of what we've been through. When we first talked, I was afraid to like you. When I first liked you, I was afraid to love you. Now that I love you, I'm afraid to lose you. So god, please don't make my worst nightmare come true. I wish I realized why my heart felt how it did when we first met, cuz then you wouldn't have had your heart broken so many times. But I guess this fairytale is worth it since you're in it. I just want that one fairytale moment, but only with you, because you're the only princess in my kingdom. Every second you flash through my eyes. Unfortunately, I'm clueless about when the next time I'll be face to face with ya is. All I know is that, each day, that bullet is driven further through my heart. Although I smile and seem carefree, there is no one who misses you more than me. Believe me or not, you're perfect, so if I gotta be perfect just for me to call you mine, that's what I'll be. Your struggles are my struggles. Your pain is my pain. So I hope, if you see this, I hope it made you smile, cuz at any time you're beautiful, but girl, you look so much better when you're smiling.
Reader insights
Be the first to share your insights about this piece.
Add your insights