Dance in Love
They fell in love on the dance floor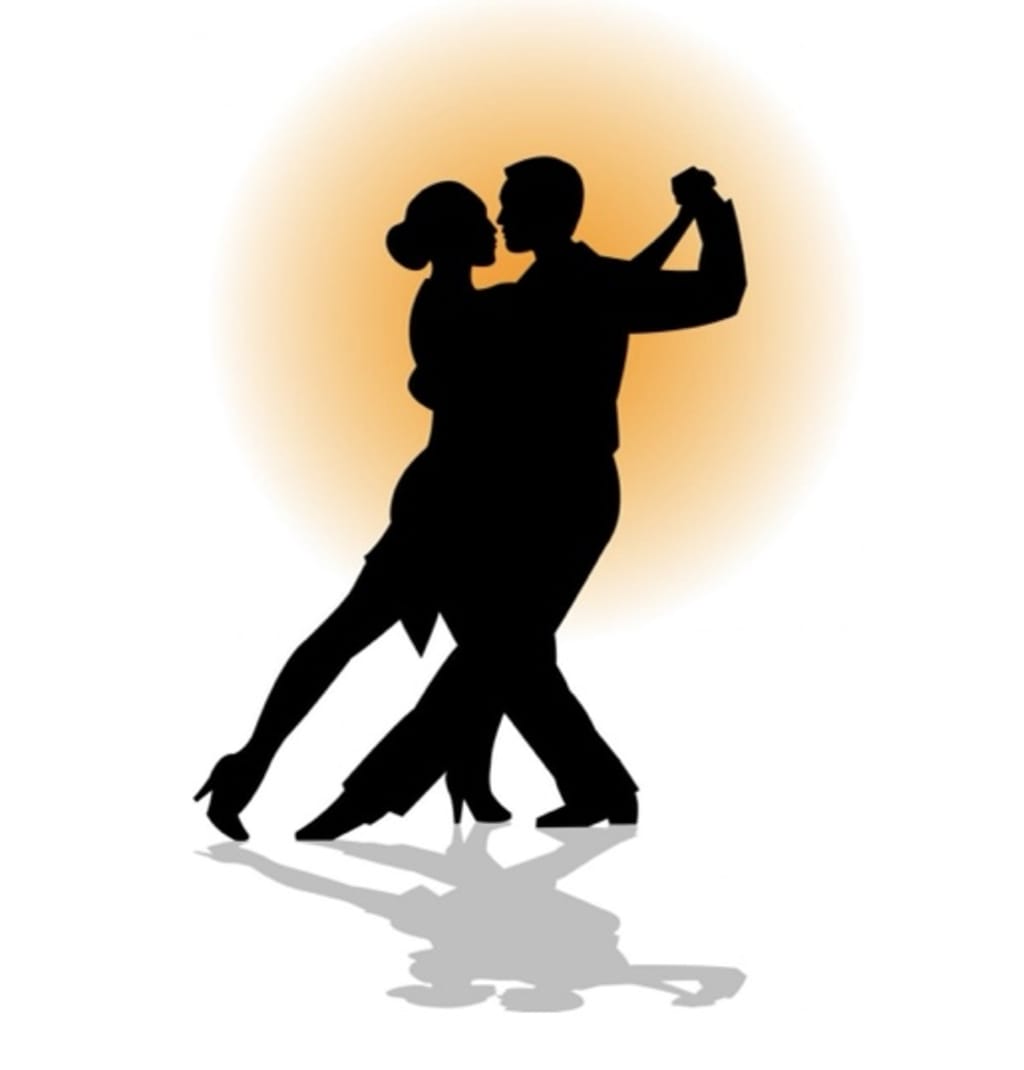 There is a 62-year-old woman dancing with her husband of 42 years. They know each other so well they anticipate the other's next move. They're so fluid and so smooth. Their feet seem to glide slightly above the dance floor. Dancing is their favorite pastime. It reminds them of when they first fell in love.
She stood on the outside of the dance floor swaying to the music provided by the jazz band. He watched her from the other side of the room while sipping on his cognac. He'd never seen her here before on a Sunday night, his night.
It was her first time visiting this club. She doesn't really like clubs; too many people, too noisy. But, her sister insisted she get out of the house for a little fun. She was 19; the year was 1977.
She noticed him looking at her and it made her blush. She didn't expect to be noticed. After all, she was having a bad hair day. And her dress had one annoying wrinkle that refused to release itself. She thought there was no way he could've been interested.
He thought she was the most beautiful young lady he'd ever laid eyes on. Her skin looked so soft; it looked as soft as butter. She had a dimple deep in her left cheek that he could spot from where he was standing. She had beautiful rosy cheeks that blushed when she noticed him looking at her. Her blond, curly hair was pinned up, and she had little tendrils of hair coming down from the front and in the back, barely grazing the nape of her neck. She wore a yellow dress with a ruffled skirt. He imagined it flowing in the wind on a beautiful windy spring day. She was a vision, he thought. He was intrigued. Why was she here? Why had he never seen her here before? Was she single? Did she dance?
His name is Joshua. He'd just gotten out of the navy and moved home four months prior. He'd hoped to find a wife. He was 24 and thought it was time to settle down and start a family. All of his friends and brothers were married. He felt as though he were the only one without a wife.
Her name is Rose. She was in nursing school. She was shy, as she didn't have any experience with men. She always felt clumsy and silly around men, so she put her focus on nursing school. Suddenly all of her insecurities disappeared. His stare surprisingly put her at ease. She felt calm and wanted. She decided that if he indeed approached her, she would not turn him down. When Joshua came over to introduce himself and asked her to dance, she didn't hesitate. He was different. A gentleman; she could feel it, she knew it to be true. She too was intrigued.
They made their way to the dance floor. She was nervous yet excited. He was determined to show her what a good dancer he was. Their chemistry was instant. Everyone noticed. Everyone watched them move around the dance floor arm in arm. They appeared to be floating. They were so in sync. Right, two-three-four, left, two-three-four, they twirled each other on the dance floor. Not only was this dance flawless, but it was also sensual and romantic for them both. They danced with only each other, all night long. They fell in love that night as they floated above the dance floor.
That first dance sparked their love of dancing together once a week from then on.
They married one year later.
About the Creator
*Mom x1, Aunt x2, Dogmom x2
*Writing to inspire
*Committed to refining my craft
*Follow my blog "Dare to Dream" at latoyanicolejones.com
*Follow my IG @authoresslatoyanicole
Reader insights
Be the first to share your insights about this piece.
Add your insights