CLUB 140
Start of a Beautiful Bromance!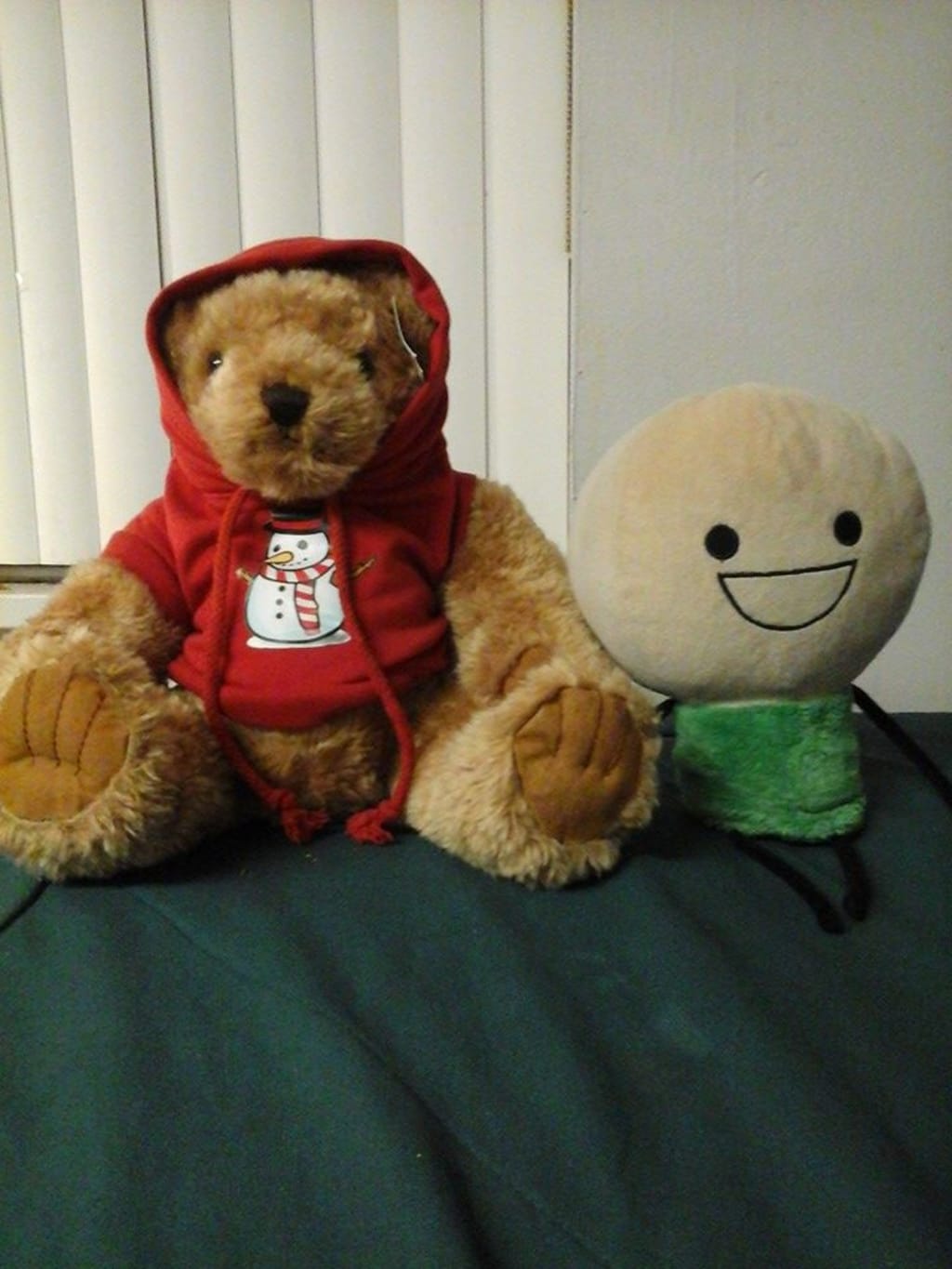 When Jake and I met it was during the night of Hurricane Sandy at Rutgers University. My dorm, Demarest, was the oldest building on Bishop Beach and wasn't equipped by code to keep us there through the storm. So the Demarites moved in the middle of the hurricane to Clothier Hall, dorm and home of Res-Life offices, where some of the other dorms took refuge, as well. When we got to Clothier, we took refuge in several different places in this ten-floor building. I started taking refuge in the dark and cold main lounge full of other Sandy-refugees before a couple of us decided to walk around the building for a bit. So we walked around the building and ended up stationing ourselves on the eighth floor, I believe, in this narrow hallway. The others were complaining about having to sleep on the floor of another dorm rather than sleeping in their beds at Demarest or at their homes. I, on the other hand, was down for the adventure and was excited to see how things would go down, but I grew tiresome of hearing a bunch of bitching children complaining. We are knee-deep in our conversation when this tall and slender white guy named Jake found us hanging out in the hallway. As he checked on us to make sure we were okay, I remember seeing the army-camouflage pants and a greenish-brown T-shirt and buzz-cut and thinking to myself, "Here's goes our hero!". Are you guys okay here?", Jake asked catching the tail-end of our conversation. Everyone suggests that they are cool and everything is okay. "You sure? Need extra blankets or anything?", He insists. Everyone, including myself, say that we're okay. Then he sat and hung out with us. It was getting late and we were getting loud while everyone else was trying to sleep. So Jake advised that we go to his room to chill. He even mentioned that his roommate had gone home and he had an extra bed. Of all the bitching and moaning everyone was doing, no one wanted to take the spare bed but me. Or, at least, I didn't really give anyone else a chance to change their mind! It was the beginning of a very good friendship.
The next day, after the storm subsided, the college canceled classes for the rest of the week and enforced the students to go home. Everyone else, who couldn't get anywhere, continued to take refuge in the designated buildings on the other campuses. That included me, Jake, and a few of the Demarites. We hung out watching movies and playing games until the next day when we had to leave and go somewhere. For me, the dorm was my only address, so going 'someplace' posed a humiliating threat as people would have to know that I was homeless. However, a survivalist, like myself, always has options that lead to options that keep me out of bad situations. So, I called my friends, who lived an hour away in Morris County, and asked if they could rescue me from Rutgers. We did what we could as far as planning and rearranging but the storm did a number to their town, resulting in them taking refuge with each other. I would never advise anyone to put themselves in danger, for me, but that was the extent of my lifeline. Jake, being the committed Army man he is, offered to bring me home with him to South Jersey rather than leaving me to my own vices, which I accepted. I had no expectations of what was to come, but again, it's about the adventure! Jake and I leave our refuge base and drive an hour and some change into South Jersey where he, seeing his ocean-based hometown for the first time since the storm, was amazed and heartbroken but the amount of destruction that took place. Especially, as we drove past his elementary school where his childhood tree was ripped from its roots and it was a juggernaut of a tree, too.
We get to his side of town where little to no damage had taken place except the power had been out since the storm. We walk into his house, which is dark yet dimly lit due to the daylight outside, and met his parents. They were very welcoming and fun to hang with. Jake and I set the table for an early dinner before the sun went. His father cooked up cajun chickens he took from his restaurant as Jake's stepmom lit candles around the dining room. When dinner was ready, we sat, ate, drank a little, and laughed like we knew each other already. We even joked about that dinner being our first date considering the candlelight dinner and meeting his parents, though he being straight. Afterward, we cleaned up and got ready for bed around 8 PM. The next day, Jake and I went out for a cigarette and hung out more before going with his father to his restaurant for breakfast sandwiches before bringing me back to Rutgers to meet with my friends from Morris county. After that week, Jake and I became even greater friends as he continued to come to Demarest and hang with me and the other Demarites at dorm events and even our "The Walking Dead" viewing parties. The next year, he became a Demarite by moving into the biggest room in the building, room 140, famously renamed "Club 140". We lived together for the year, going to many parties, meeting a lot of different people, learning a lot of different things about each other, and creating those kinds of memories that solidify a life-long friendship. Our security stuffed animals, Professor BearBottom and Smitty Werbenjagermenjensen, (pictured above from our Demarite days) were the mascots. By the time we moved out of Demarest, at the end of the year, we remained great friends as we lived with other people.
Two years later, we were hanging out one night when he told me that his parents were moving to Florida, leaving him in Jersey on his own. We'd had talked about the idea his parents had to sell his childhood home and move to Florida, but this was the first time I heard an actual deadline. He had never been on his own without his parents before and he was a little uneasy about it, so I suggested that we live together for good, or at least until he was ready to live on his own and like that, Club 140 was back! For three years, we cooked for each other, seen each other at our best and worst, we've gone to concerts, and, basically, opened our lives up to each other and had each other's backs. To this day, Jake and I are still the best of friends as I live in Vermont and Jake remains in Jersey and is living with his girlfriend of five years. We don't talk too much, anymore, because we have lives and such, but I know if any of us ever needed anything, CLUB 140 is never too far.
PS We still call the first night with his family our "First Date"! Haha
About the Creator
I've been on stage as a dancer, actor, and singer my whole life, I even hold two degrees in Modern dance. But that's not even my final form! Follow, like, tip, and share as I bring to you some original content!
ART
Reader insights
Be the first to share your insights about this piece.
Add your insights