Chris Rock: It's Always Something
A look at how Chris Rock's credibility as a comedian and a human being have decreased in a matter of days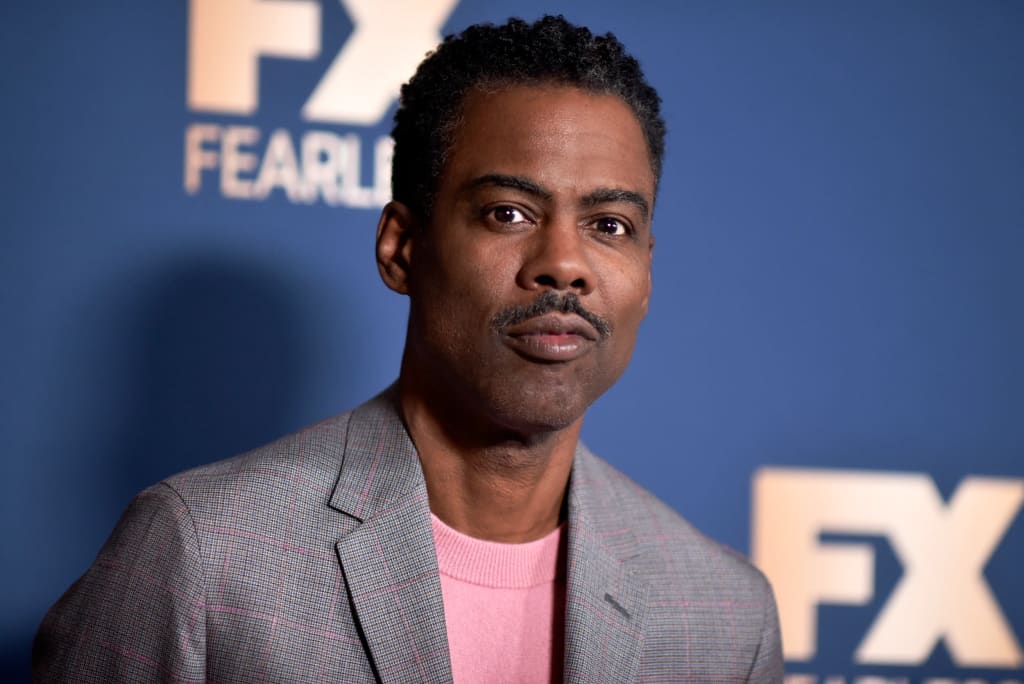 You know, this one hurts. I had been a fan of Chris Rock for over 25 years; the "Lil Penny" commercials, SNL, his movies, his stand-up specials, you name it. I was a huge supporter of Chris Rock. I was a big time fan of his. I was one of his most staunchest of supporters. Notice the increasing emphasis on "was." It's because on the afternoon of March 5, 2023, I tweeted the following:
"March 5, 2023: the day I stopped being a Chris Rock fan."
I cannot, in any good conscience, continue to support Chris Rock anymore. I just can't. Those of you reading this know why, but I want to clarify something: that Netflix special was the last straw. My decreasing fandom of Chris Rock had been developing for close to a year, and it's because of certain jokes he's made in past specials have made me think. I am an admitted overthinker, so I tend to look at things through about one or two magnifying glasses, and what I find isn't pretty.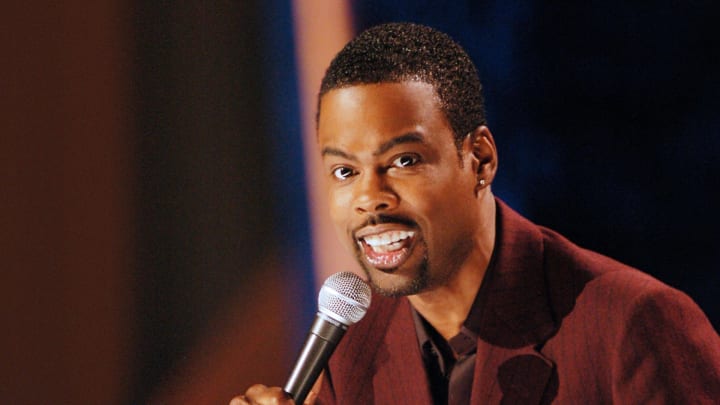 I'll go in chronological order. In 2004, Rock did his HBO special, Never Scared, and there were a couple of jokes that, now that I really think about it, don't set well with me. For one, he joked about the infamous "Wardrobe Malfunction," which happened months prior, but he repeatedly accused Janet Jackson of "whipping out a titty on a Sunday afternoon." I thought about that quote, the way it was emphasized. Sunday is usually deemed as a holy day, so to me, Rock was making Janet Jackson out to be some sort of "heathen" who intentionally exposed herself. Also, Justin Timberlake? Never mentioned. Not once. The actual person who exposed Janet on that evening wasn't mentioned by Rock. So it looks like he can keep certain names out of his mouth...
As we know, Janet had spent every day since being scapegoated and racially shamed, and that just added more to it. Speaking of racial, in that same special, Rock pointed out the racial double standards regarding the illegalities how certain things (guns, cigarettes, and drugs), but even that, while true, was screwed up by Rock. When it came to cigarettes, Rock pondered how illegal cigarrettes would be if the Phillip Morris Agency was "full of Jheri-curled n-words from Mississippi." Why Jheri-curled, and why from Mississippi? That last part is a bit personal with me, because I have family in Mississippi.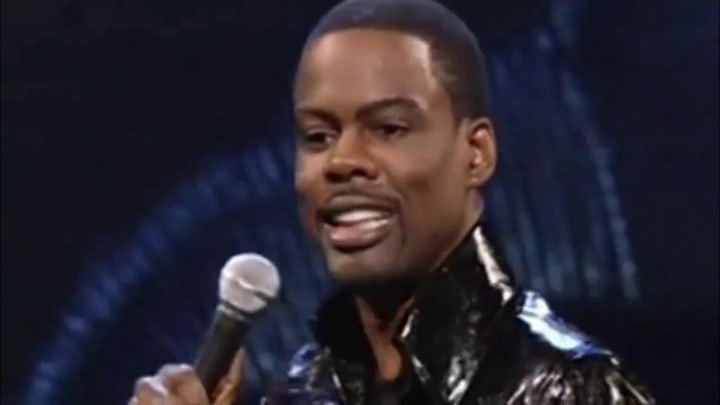 In 2008, Rock did another special, "Kill the Messenger," which was a compilation of specials from Johannesburg, London, and New York's Apollo Theater. Now 2008 was an election year, and it was the historic year that saw Barack Obama successfully elected as President of the United States on November 4 of that year, becoming the nation's first Black President. The special took place during that election, and of course, Rock made it a topic. However, one thing he said stays with me and it really puts me off. Rock said that Obama only had one weakness against him: he had a Black wife. He doubled down on this by saying that a Black woman "can't play the background of a relationship," and if Obama wanted to really succeed, he needed to get a White woman, because a White woman would "play her position," while a Black woman would "want to play his position."
Oh boy.
I, the devout overthinker that I am, deeply thought about those words. Rock offended both Black and White women with those comments. He's basically saying that Black women are too "bossy" and want to "dominate" everything, while White women are "submissive" and "obedient." These aren't new misogynistic stereotypes; they've been around for decades, and it's basically similar to what Cam Newton said about a year ago.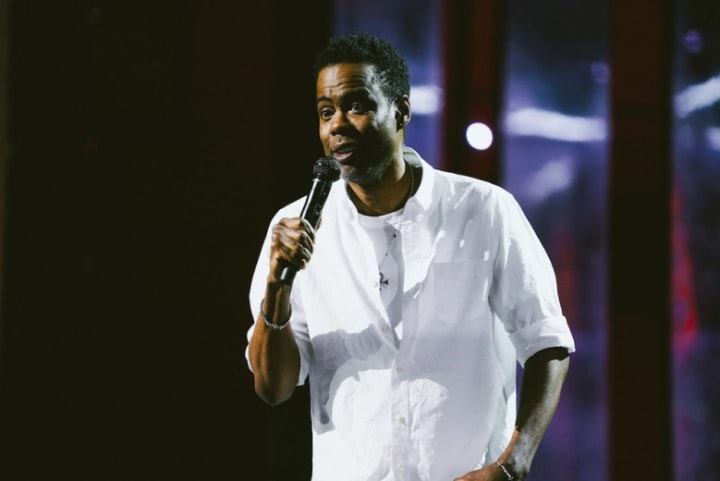 So yeah, that's been festering in me for a while, and as I said, Rock's Netflix special was the last straw. As we all know (unless you've been living under a literal rock), Rock caused controversy at last year's Oscars when he mocked Jada Pinkett Smith's alopecia by stating that she was "auditioning for G.I. Jane 2." Of course, Will Smith stood up and slapped Rock across the face, followed by Smith's famous, "Keep my wife's name out your fucking mouth!," warning. It's been close to a year since it happened, and Smith was apologetic about the slap, but he received a 10-year ban for it. Then Rock's special comes out, and he decided not to follow Will Smith's advice.
Rock ended the special talking about the slap, and all he did was bury Jada. He did pick on Will (which was bad enough), but the main centerpiece of his burial was Jada. He blamed the slap entirely on her, which fed into the misogynists who had been scapegoating Jada ever since it happened, and even called out Jada's entanglement with August Alsina, because, you know, Black women don't get sex-shamed enough as it is. Rock claimed that Jada tried to keep him from hosting the Oscars in 2016, as she was speaking out about a lack of inclusivity due to Concussion not being nominated. He mistakenly said Emancipation before correcting himself, but in regards to the more recent Will Smith pic, Rock said that he watched the film so he could root for the portrayed slave owners to beat Will's character. Big yikes. The irony is that Rock actually mentioned one of his roles in his tirade, saying that he was a zebra. It's a reference to the Madagascar movies, and who was one of his co-stars? That's right...Jada Pinkett Smith.
I would also learn some more disturbing facts following that special (which I haven't watched, nor do I plan to). For one, Rock was making jokes about Michael Jackson, who had been deceased since 2009. I also learned that Rock also mocked Meghan Markle for rightfully calling out the Royal Family's racist treatment of her ever since she and Harry got together. We all know how horrible they've been to Meghan, but according to Rock, "it's an in-law thing."
Rock had been trending ever since, and it's not good. Many have said that all Rock does in his comedy is bury and pick on Black people, especially Black women, such as Janet Jackson, Meghan Markle, and Jada Pinkett Smith. Also, as I looked at the trends, I saw a video of a special from some time ago; it was Rock with comedians Louis C.K., Ricky Gervais, and Jerry Seinfeld. Louis and Gervais are immensely controversial, but that didn't stop Rock from laughing along as Louis and Gervais repeatedly said the n-word, while Seinfeld was visibly sick and said that he never says it, nor does he need to do so for humor purposes. That, and his incessant need to pick on Black people (especially Black women), put me out with Chris Rock. I tore up my fan card that day.
So about Rock's claim that Jada didn't want him to host the Oscars? Yeah, turns out that's not true. I read that a source revealed that Rock has been obsessed with Jada for close to 30 years! 30 years! Many have said that Rock may have had something for Jada and had been upset that she didn't reciprocate, but this?! And again, Jada herself said that she never told Rock not to host the Oscars; rather, she said Rock was the perfect choice to host that year. So yeah, this makes Chris Rock look even worse than he already does.
Again, it was hard for me to pretty much turn in my Chris Rock fan card, but I had to rip the proverbial bandaid off. My good conscience (as well as my immense respect for women) cannot allow me to further support Chris Rock, I just can't do it. It's a shame, because even entering that day, the court of public opinion was pretty split between Smith and Rock. Then Rock opened his mouth, and his credibility sank faster than the St. Louis Blues' playoff chances this season. So not only has Chris Rock lost a lot of respect, he's lost a lot of credibility as a comedian and a human being, and he has no one to blame but himself.
Reader insights
Outstanding
Excellent work. Looking forward to reading more!
Top insights
Expert insights and opinions

Arguments were carefully researched and presented

Easy to read and follow

Well-structured & engaging content

Compelling and original writing

Creative use of language & vocab
Heartfelt and relatable

The story invoked strong personal emotions

Masterful proofreading

Zero grammar & spelling mistakes

On-point and relevant

Writing reflected the title & theme

Eye opening

Niche topic & fresh perspectives
Add your insights