Beyond the reflection
Dream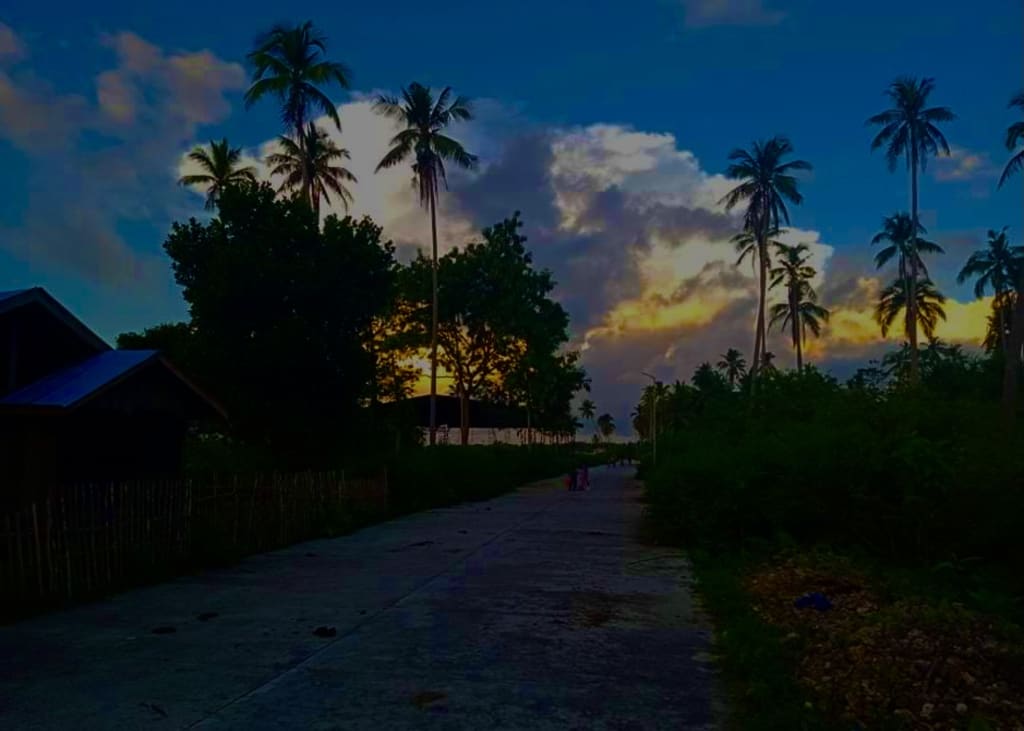 Photography by Prince
Beyond the reflection
In the traffic jam, the guy was waiting near the bus stop, and the young lady come along and pick him the story about conflict and escape from the tension
The truck picks him while he was waiting for the bus, and the driver was a lady. And four people in the vehicle, and he kept looking at her. And the lady has stunning eyes and smiles on their way to the place where they suppose to go. It was dark. and no single streetlight, but people clamor for the food, and the city becomes a mess, and everybody is running as they don't know where to go
While they are on the truck, the man keeps glimpsing at her as her beauty beyond the imagination, hey! Please stop staring at me that way. Is that anything wrong with my face, Guy! Says nothing, keep driving anyway do you know exactly where we are going, the lady says no, I don't have ideas where to go is this place familiar to you, no I'm from another village I came here for someone that's why I was waiting in the bus station, but actually, I have no ideas where to go, they decided to stops over on the pharmacy and the lady, he was anonymous, but there was not any single stuff beside from water, then realize their concerns where they are getting the foods
They decided to go back to the track as the large group of people running toward them and escaped from the area immediately then the guy still doesn't remember where he supposes to go, while the vehicle moving one of the passengers try to open his bag pack then he found out that he is going to the airplane there is a ticket on his bag
Hey, Mr. I, think this ticket belongs to you, let me see that the guys say, oh yes, this probable mine what time is it?
Please take me to the airport, and the guys don't remember anything, he got awe by the uproar of the people the lady says, I think much better if you stay with us please stay I need you here
A few moments later, the guy decided to stay with that lady since he has a crush on her. Lady, look, did you see that? Yes, a house over there. I think we must stay there maybe there is food, the house seems like abandoning a for some time, and the refrigerator full of food, the guy says, perhaps we can stay here even a week what do you think guys, everybody, laughing while eating and the guy can't stop his eye on the lady
Since the house near the lake, he decided to fish, hey! Lady asked, where are you going? I'm just around trying to catch the fish for our dinner would like to join me, oh that will be a good idea okay then, wait I'm coming, they start to catch the first, later on, this fish is big it will be very nice for our dinner I guess. The guy smile, Can I ask you something, then go ahead, is those two kids are your nephews, and she laughed, okay, I will tell the story when we get home. Quickly to catch the fish, the rain might fall anytime
A few moments later, they are all eating dinner together. Would you like to drink tea lady ask him, yes, I do in a very romantic moment, while the two kids have gone to bed already, then they start talking
Earlier you tell me that you are going to tell me something after we take dinner, and I think the moment is perfect now with a smile, the lady says, that boys are my sons and I have been married, 11 years ago then the guy started bothering since he had a crush on her, with his anger he did not notice and dip from his bed then and awake later he realized it was a dream
Dream the end of the story!
Reader insights
Be the first to share your insights about this piece.
Add your insights