Best Dating Books for Guys
Guys need dating advice, too! This list of the best dating books for guys is relationship-expert approved and will revolutionize your dating life.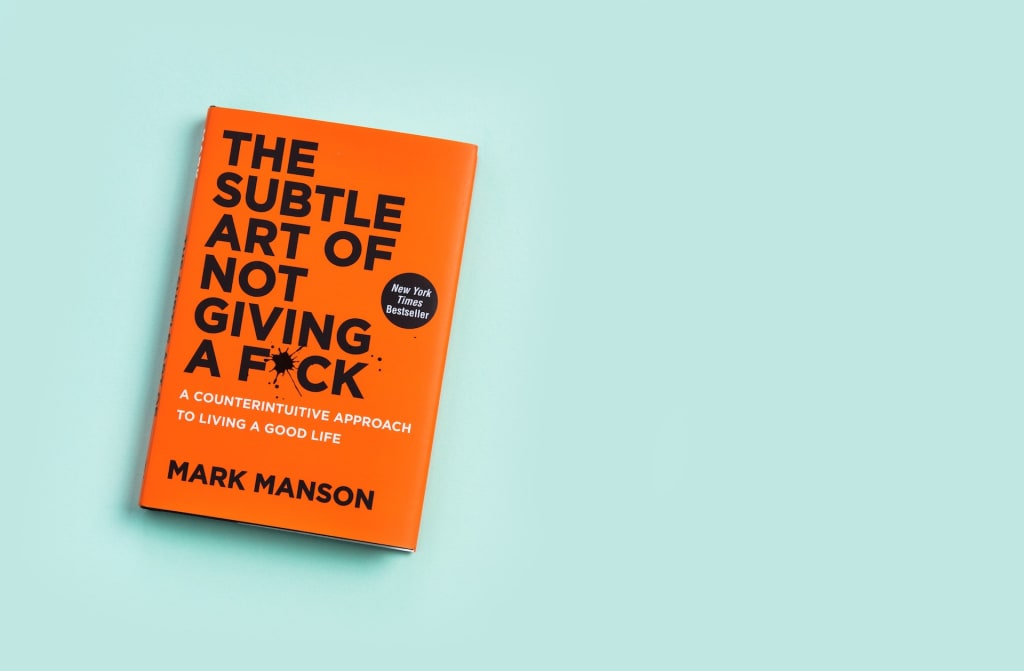 Dating, for a guy, is a pretty lonely ordeal. Most men don't really talk about relationships the way women do. Nor do they often have the support that women do, either. So, it's not surprising that a lot of men end up getting lonely and unable to find quality advice.
Part of the issues that men face when dating is that they don't know where to turn for advice—and often end up turning to the wrong sources. The biggest part of the issue is that guys often believe that relationship books are only "a girl's thing."
That's just not true!
While it's true that relationship advice books are mostly bought by women, there are a ton of books out there that are meant to help men get the success they're seeking out in love. Many of them are ideal for helping men get out of toxic cycles and into healthy, happy relationships.
If you know a guy who's struggling in love, you might want to gift them one of the best dating books for guys—such as these relationship-expert approved titles below.
Guys, do you find yourself constantly trying to get girls to date you by doing things for them, without actually speaking up about what you want? Does it feel like everything in dating is an uphill battle, and while you're "doing everything right," it just turns out wrong?
Regularly cited as one of the best dating books for guys, No More Mr. Nice Guy tackles some of the biggest dating mistakes men make with actionable advice, brutal honesty, and clear-as-day explanations.
If you're looking to improve your dating life, recognize when she's using you, and stop being walked all over, Robert Glover's book is a great choice.
New York Times bestseller and one of the best dating books for guys who want more than just a good girlfriend, The Subtle Art of Not Giving A F*ck is all about acknowledging the bad. Sometimes, things suck.
What makes this book such a boon, though, is that it encourages guys to be honest with themselves about their feelings—and to live for themselves, rather than worry about what others think.
Mark Manson's book will guide you to a better dating life, a better job, and much, much more. It's the real talk every guy needs to hear at least once.
Mark Manson strikes again, this time with a book that's specifically focused on meeting women, dating women, and actually finding the right girl for you. Models is all about being honest with women about what you want—and letting the ones who are pursuing the same thing come to you.
Manson, in very full detail, talks about what makes women attracted to men and teaches you how to become more attractive to the ladies within moments. Relationship experts love this book, primarily because of what healthy dating practices it espouses.
You might already know Robert Greene as the author to the best-selling book The 48 Laws of Power. Believe it or not, his book on seduction remains one of the best dating books for guys who just can't seem to talk to women at all.
Greene's easy to understand approach to seduction shows that anyone can become more attractive—as long as they use a little strategy to do so. This book is recommended by relationship experts because of its honest approach to getting laid, and for the fact that it doesn't use abusive tactics to get girls interested.
The Science of Attraction is a book written by Patrick King—a relationship expert and conversation coach who has been featured in big names like GQ, TedX, Forbes, and almost every other A-list publication you could imagine.
His approach to dating? Well, he got it down to a science. Literally. If you're looking for the best strategies to get the girl or succeed in dating, The Science of Attraction will be the book you need to pick.
Along with being one of the best dating books for guys, The Science of Attraction also happens to be a great read for ladies who just aren't getting the love they deserve.
I'll be the first one to admit that there's a lot of hate towards PUA tactics among relationship experts; however, most relationship experts can't deny that Mystery's book actually does deliver the results it offers.
The issue that most people have with The Mystery Method is the fact that a lot of people have misapplied the book's guidance... which in turn causes some pretty bad outcomes.
When approached properly, The Mystery Method can get you more phone numbers, and possibly help you get a better relationship. Say what you will about pickup artists; they do offer a lot of advice most men need to hear and offer good dating terminology for men who just need the right words to explain what's going on with a girl they like.
One of the biggest issues in the dating scene is that men have an incredibly hard time figuring out what women want. Do they want a six pack? Money? A full head of hair? While those can help, the real answers will surprise many men.
If you're feeling like you'll never be good enough for girls, it's time to get real about what women want in a man. That's why Romy Miller's book is one of the best dating books for guys who feel like women's standards are impossible to meet, who don't get women, or who just feel like they need a pep talk.
Tariq Nasheed has long been known as a "game adviser" in the pickup scene, and to a point, many people who have heard of his name tend to be wary of him because of that. Nasheed manages to stun many by creating one of the best dating books for guys who want a healthy relationship with women.
Instead of going for standard PUA fare, The Elite Way focuses on getting men into dating shape, teaching them to maintain a healthy relationship, and helping them recover from a bad breakup. That's why Match.com rated him as one of the best dating experts out there.
Best of all, his dating advice is all given in a friendly, almost brotherly way. He's the older brother everyone needs, but not everyone gets—and for that, men can thank him.
April Masini is a woman who understands men and women in ways few others can. That's why it's not surprising that she was able to write one of the best dating books for guys out there.
Masini's core advice is solid, honest, and non-misogynistic. While she does admit there are differences between men and women, she isn't the type to tell you to get manipulative to get laid.
Rather, she tells you how to become a better communicator—and teaches you how to transform your entire life.
Brendan Baber managed to make one of the best dating books for guys of all ages—literally. A Guy's Guide to Dating goes all the way from being single in school to college hookups, all the way to the 'M' word. So, no matter what relationship or life stage you're at, Baber has some words of advice for you.
Though there's a ton of "bro" humor in these pages, it's impossible to deny that Baber offers excellent, sane, and positive relationship advice to men. If you've ever needed a bro on your side, Baber offers the guy-friendly support style that everyone needs in this crazy dating scene we're in.
book reviews
Ossiana Tepfenhart is a writer based out of New Jersey. This is her work account. She loves gifts and tips, so if you like something, tip her!
Receive stories by Ossiana Tepfenhart in

your feed