Best Books To Read After A Breakup
Post-breakup ice cream benders are fine, but these books will effectively help mend your broken heart.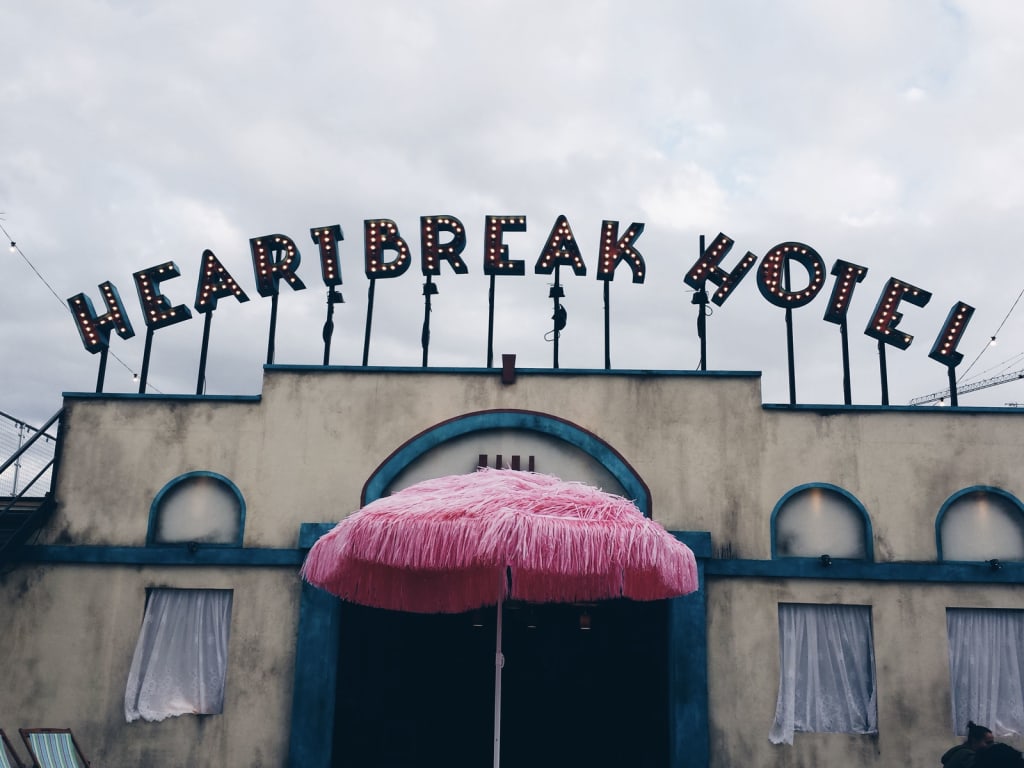 Heartache. Lovesick. Broken heart. Anyone that has suffered through a breakup will attest that the intense pain of a failed relationship can be debilitating, especially at first. People can be so impatient to get rid of their sadness that they mask the pain, or ignore it, and don't actually take the time to reflect on the breakup so that they learn from it and gain clarity to apply to future relationships. The best thing to do after a breakup (besides the obligatory ice cream benders) is to read books that help you heal effectively and understand what went wrong, what went right, and the steps you can take to grow from a rough experience.
Here are some of the best ones out there:
Can you become a virgin again? Perhaps not. But your ability to open yourself to a loving innocence can be recovered. Time, healing actions, and the right kind of insights will make all the difference.
For obvious reasons, breakup books tend to focus on the person who's been dumped and seldom mend the heart of the heartbreaker. I like How to Heal a Broken Heart in 30 Days because it's agnostic to these roles and sympathetic to all types of romantic woes. Authors Howard Bronson and Mike Riley present a practical, meaningful and actionable plan to understand your failed relationship, make peace with your ex and enjoy your life while moving toward a happy future.
I asked a male friend of mine what it is that guys look for when they go out on their first date. He took no more than five seconds to answer: buttocks.
If you've been in a relationship, whether good or bad, you have probably noticed that men sometimes seem like a different species altogether. Orna Gadish dives deep into these behavioral differences in his book Beasts of Prey: The Hard Truth About Men. This book goes through the biological basis for common male tendencies too and their views on monogamy and love in general. The research presented is eye-opening; it's a fascinating read (though some of the information is tough to swallow) and particularly helpful if you want to gain a greater understanding about men after a tough breakup.
"You don't need a significant other to lead a significant life."
Many relationship books offer advice on how to use the post-breakup period to emotionally prepare to find love again, but what if we stopped looking at this period as a time to prepare for the next thing? Beautiful Uncertainty by Mandy Hale asks readers to embrace exactly that; there's something liberating in learning to find beauty and purpose in the not knowing. Being too mentally focused on finding your next romantic partner might tempt you to settle for someone you don't want to be with, but Hale argues that your best bet is to be secure in being single and exude independence, confidence and positivity. The right person will come along when you stop trying too hard to find them.
"When I've really been in love with someone, it's not because they looked a certain way or liked a certain TV show or a certain cuisine. It's more because when I watched a certain TV show or ate a certain cuisine with them, it was the most fun thing ever."
Aziz Ansari traces the history of finding love and the impact that technology has had on the process. In his best-selling, hysterical and profound book Modern Love, he makes us nostalgic for the simplicity with which our grandparents approached choosing their partners (basically, they married their neighbors), and both thankful and cautious for all the tools we now have to track down the loves of our lives.
"You eventually erase her contact info from your phone but not the pictures you took of her in bed while she was naked and asleep, never those."
If you have brothers or platonic male friends, you might know how helpful it can be to solicit a male perspective when licking your wounds after a breakup. This is How You Lose Her, a collection of short storiesby Junot Díaz, is a work of fiction - but the wisdom it provides is anything but. At the center of these stories is young, passionate and flawed Yunior, who longs for love and looks far and wide for it. Diaz's protagonist tells of the women he loved, the women he left and the women he lost along with his beautifully written, haunting perspective on experiences and mistakes made along the way.
You would have dumped him and you know it. He Just beat you to it. Here's our grown-up guide to gettin' off your ass and over your ex in record time.
I can't possibly put it any better than Maryjane Fahey and Caryn Beth Rosenthal did on the cover of their breakup book, Dumped. The authors write about their own experiences as well as their friends' love lives gone sour. It's enlightening, hysterical, and cathartic.
"The word "busy" is the relationship Weapon of Mass Destruction. It seems like a good excuse, but in fact, in every silo you uncover, all you're going to find is a man who didn't care enough to call. Remember: Men are never too busy to get what they want."
For anyone harping over why your relationship ended or considering waiting around while he 'figures things out,' you might need to hear this harsh truth. He's Just Not That Into You (which was the basis for the film) is a book by Greg Behrendt and Liz Tuccillo that drills relentlessly into your brain the notion that often – and this goes for serious relationships as well as dating in general – it really is as simple as the fact that if you didn't feel like a a priority, you probably weren't. The book is a mirror that forces you to first realize, perhaps deny and eventually appreciate the fact that if it was like pulling teeth getting attention from him, you don't actually want to be with him, either. It's really very empowering.
Granted, this may not be the most mature approach to dealing with a breakup, but I love this concept. Coloring books are a proven and increasingly popular method of meditation and de-stressing, so note that there is scientific precedent for Have A Nice Life, Asshole. As someone prone to fairly regular expletive use, I can only imagine how satisfying this tactic would be to blow off steam and channel discontent into a colorful drawing riddled with the perfect swear words to capture your relationship blues.
Our natural inclination toward suffering is to press the fast-forward button and get out of the experience as quickly as possible. It is important to try to master patience, and to realize that there are many valuable lessons for you to learn at this juncture.
If you want a more ...er...adult approach to dealing with your broken heart, your best bet is to leave it to the professionals. As evident in her book The Breakup Bible, Rachel Sussman has seen it all when it comes to affairs of the heart. The psychotherapist and breakup aficionado draws upon an entire career's worth of helping patients at all stages of recovery, and shares a comprehensive and well-researched three-part approach (Healing, Understanding, Transformation) to getting over relationships past and coming out the other side a better and happier person.
"Your brain under stress is focused upon surviving and reacting, and less focused upon planning and creating.
If you're like most people, once you get over the initial sting of a breakup you will grow weary of the drama and feel motivated to make a change and start fresh. Part of living drama free requires you to look critically at all of your relationships to identify how they might be making you unhappy or stirring up unnecessary stress. Don't Let Anything Dull Your Sparkle by Doreen Virtue provides a method by which you can determine your DQ (drama quotient) and make changes accordingly to rid yourself of all negativity coming from your family, friends and workplace. You'll be much better prepared to embrace a new romantic partner with this new, positive outlook.
About the Creator
I can conquer the world with a little mascara and bomb ass hair! Writer| Dreamer| Winner
Reader insights
Be the first to share your insights about this piece.
Add your insights