Affordable Flooring Options for Any Room
Affordable Flooring Options for Any Room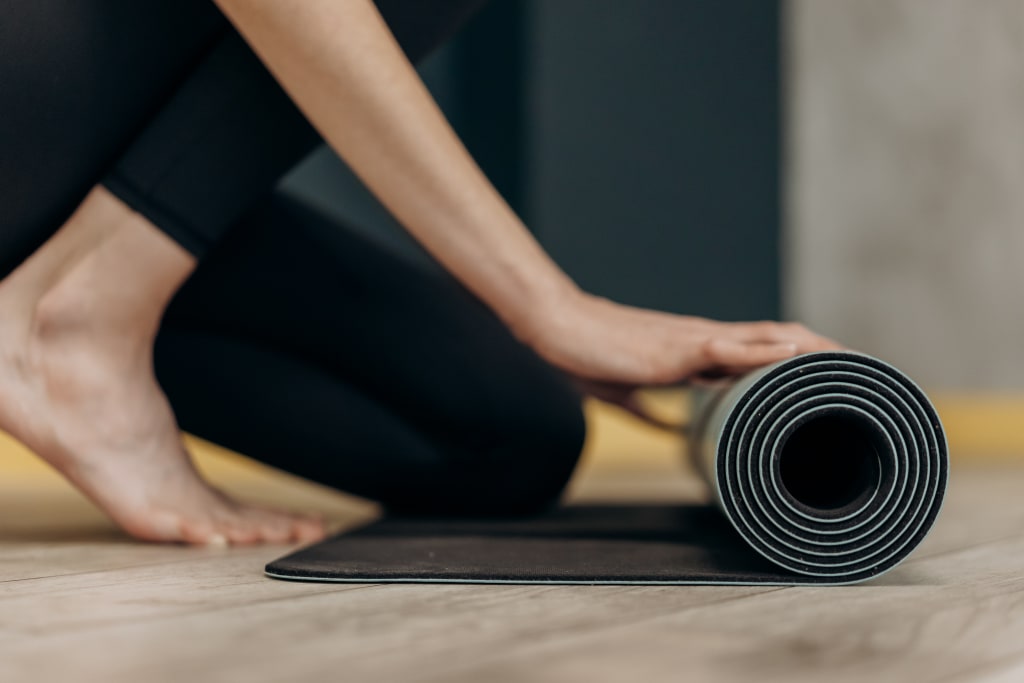 Affordable Flooring Options for Any Room

When it comes to home renovations, flooring plays a crucial role in setting the tone and style of a room. However, finding affordable flooring options that don't compromise on quality or aesthetics can be a challenge. Fortunately, there are plenty of cost-effective choices available that can transform your space without breaking the bank. In this article, we'll explore some affordable flooring options for any room, giving you the opportunity to upgrade your floors on a budget.

1. Laminate Flooring: Laminate flooring has come a long way in recent years and is an excellent affordable alternative to hardwood flooring. It mimics the look of wood or stone at a fraction of the cost. Laminate flooring is durable, easy to install, and resistant to stains and scratches, making it ideal for high-traffic areas. With a wide range of colors and styles available, you can find laminate flooring that suits your aesthetic preferences and enhances the overall look of your room.

2. Vinyl Plank Flooring: Vinyl plank flooring has gained popularity for its affordability and versatility. It replicates the appearance of hardwood flooring while offering greater durability and resistance to moisture. Vinyl plank flooring is available in various designs, including realistic wood grains, and can be installed easily with adhesive or as a floating floor. It's an excellent choice for kitchens, bathrooms, and basements, where water resistance is essential.

3. Engineered Wood Flooring: If you love the look of hardwood but have a limited budget, engineered wood flooring is worth considering. It consists of a thin layer of real hardwood on top of layers of plywood or high-density fiberboard. Engineered wood flooring is more cost-effective than solid hardwood and provides a similar aesthetic appeal. It's also more resistant to moisture and can be installed in areas where solid hardwood might not be suitable.

4. Cork Flooring: Cork flooring is an eco-friendly and budget-friendly option that offers unique benefits. It's made from the bark of cork oak trees, which naturally regenerate, making it a sustainable choice. Cork flooring provides a cushioned and comfortable surface, ideal for areas where you spend a lot of time standing, such as kitchens or home offices. It's also resistant to mold, mildew, and pests. With its natural warmth and acoustic properties, cork flooring adds a cozy and quiet ambiance to any room.

5. Carpet Tiles: If you're looking for an affordable and versatile flooring option, consider carpet tiles. They are cost-effective, easy to install, and come in a variety of colors, patterns, and textures. Carpet tiles are ideal for adding warmth and comfort to bedrooms, playrooms, or home offices. The best part is that if a tile gets damaged or stained, you can simply replace that tile instead of the entire carpet.

6. Porcelain or Ceramic Tiles: Porcelain or ceramic tiles are budget-friendly options that offer durability and endless design possibilities. These tiles are resistant to water, stains, and scratches, making them suitable for bathrooms, kitchens, and entryways. They come in a wide array of styles, colors, and sizes, allowing you to create a custom look that suits your taste and complements your room's decor.

7. Concrete Stained Floors: For an industrial or modern aesthetic, consider concrete stained floors. This option is not only affordable but also offers a sleek and minimalist look. Concrete staining involves applying a stain to the existing concrete floor, resulting in a unique and visually appealing finish. You can choose from a variety of stain colors to match your desired style. Additionally, concrete floors are highly durable and easy to clean, making them a practical choice for high-traffic areas.

8. Luxury Vinyl Tile (LVT): Luxury Vinyl Tile (LVT) is a budget-friendly flooring option that replicates the appearance of natural materials such as stone or wood. It's crafted from multiple layers of vinyl, which provides durability, moisture resistance, and easy maintenance. LVT comes in a wide range of styles and finishes, including realistic textures and patterns. The installation process is straightforward, with options for glue-down or floating installation. Whether you want the look of hardwood in your living room or the elegance of stone in your bathroom, LVT offers an affordable solution.

9. Painted Concrete Floors: If you have a concrete floor that you want to transform on a tight budget, consider painting it. Painting concrete floors allows you to add color, patterns, or even create the illusion of a different type of flooring. With the right concrete paint and proper preparation, you can achieve a stylish and cost-effective flooring option. This is a great choice for basements, garages, or utility areas where functionality takes priority over luxury.

10. Reclaimed or Salvaged Wood: For a truly unique and eco-friendly flooring option, consider using reclaimed or salvaged wood. You can find reclaimed wood from old barns, factories, or even wine barrels. While the cost of reclaimed wood may vary, it offers character, history, and a rustic charm that can't be replicated with new materials. Installing reclaimed wood flooring requires some additional effort, but the end result is a one-of-a-kind floor that adds warmth and personality to your space.

When it comes to affordable flooring options, there are numerous choices available to suit different budgets and design preferences. From laminate and vinyl plank flooring to engineered wood and concrete staining, each option offers its own benefits and unique aesthetic appeal. By exploring these cost-effective alternatives, you can transform your rooms without overspending.

Before making a decision, consider the specific requirements of the room, such as moisture resistance, durability, and ease of maintenance. Additionally, take into account your personal style, the existing decor, and the overall ambiance you want to create. Remember that affordable flooring doesn't mean compromising on quality or style—it's about finding the right option that fits your budget and meets your expectations.

In conclusion, updating your flooring doesn't have to be a costly endeavor. With a wide variety of affordable flooring options available, you can enhance the beauty and functionality of your rooms without breaking the bank. From laminate and vinyl plank flooring to cork, carpet tiles, and concrete staining, there's a solution for every room and every budget. So, get creative, explore the possibilities, and enjoy the process of transforming your space with these budget-friendly flooring options.
Reader insights
Be the first to share your insights about this piece.
Add your insights