90 Day Fiancé : What do we expect to happen between Usman and Kim marriage
Fans of 90 Day Fiancé are divided about whether Kim and Usman will be able to move over their differences over the second wife agreement and get married.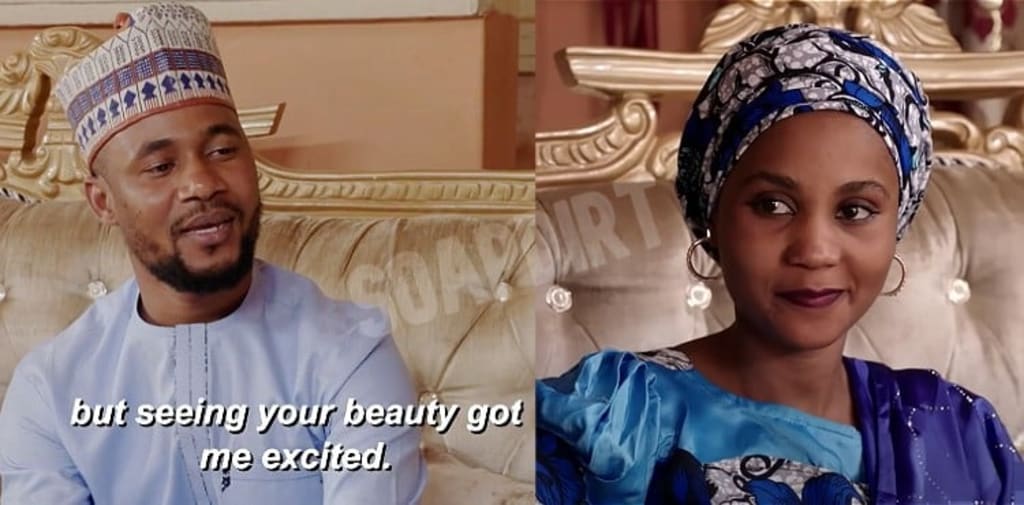 Source : www.soapdirt.com
Kim accept to share usman with another women ? Me personally I will get back home and find another man . And this is why shes called the thirstiest women alive.
Many viewers of 90 Day Fiancé were moved by the heartwarming moment when actress Kim Menzies popped the question to her boyfriend, Usman Umar.
Kim and Usman's goal on the season finale of 90 Day Fiancé: Happily Ever After ? was to have his mother give her blessing to their decision to be married. But getting mother Usman approval has proven to be more difficult than they imagined due to the fact that she desires for him to have children of his own. Kim decided that the moment had come for her to propose to Usman, despite the fact that she and Usman were still working on finding a solution to their conflict.
Kim and Usman still do not have their mother's approval to be married, and this is despite the fact that Usman's mother has met with them twice to discuss their love. Kim was upset that Usman would not accept her proposal, but she was not going to change her mind about proposing to him.
Kim added some lovely personal touches to the space by decorating it with rose petals, garlands, and candles, as well as photographs of her and Usman together. When Usman came back into the room, Kim dropped down on one knee, told him everything she was feeling, and pledged that she would always be there for him. A person by the name of The Chuckness88 on Reddit started a post in which they commented on how Jamal, Kimberly's son, responded to the proposal.
Fans of the 90 Days Fiance are Skeptical About Kim and Usman's Future Together
A number of people who watch 90 Day Fiancé felt the scene to be quite moving and lovely to look at. They were able to recognize Kim's affection for, and support of, Usman, and they were moved by the sincere proposal. The amount of time she spent embellishing, as well as the manner in which she produced rings of varying sizes, demonstrates the amount of care she put into it.
On the other hand, the longevity of Kim and Usman's commitment will be contingent on whether or not his mother approves of their relationship. The proposal left a lot of people scratching their heads, and one member of Reddit commented on the post by saying, "Even now, I have no clue what she was hoping to accomplish by putting out that suggestion. It resolved absolutely nothing at all."
Even while a lot of 90 Day Fiancé fans found the moving moment to be meaningful, other fans had worries that are very much like Jamal's. The purpose of the trip was to ask his mother for her approval of the marriage, but Kim and Usman lied to her by telling her that Kim had proposed to Usman and that Usman had accepted the proposal. They have put themselves in a position where they could experience further suffering if they are unable to obtain the blessing.
Another member on the platform stated, "I truly think she thought that would make him alter his mind about seeing the other woman." Even though she had just proposed to him, the next day Kim was concerned that he was going to see a female even though she had just proposed to him, which implies that it could have been a plot to avoid the meeting. Kim had two ex-husbands before to Usman.
The heartfelt marriage proposal that Kim made to Usman on 90 Day Fiancé was well received by many viewers, but some are more concerned with the fact that Kim gave her blessing to Usman's arrangement with his second wife. It is still necessary for Kim and Usman to sort out the particulars of the second wife in order for them to be content.
Some fans argue that the marriage proposal serves no purpose because Kim still needs permission from Usman's mother in order to get married, despite the fact that it was a romantic deed intended to deepen the couple's relationship. However, fans can't dispute that Kim proposed from the bottom of her heart, and it's obvious that she has feelings for Usman. Her words came from the heart.
About the Creator
I'm 24

,

I'm Just In Love with the 90 day fiancé and different stories + the possibility of a better future for myself | Join My

Facebook Group

we are over 21k people | visit our website

hotseatmag.com
Reader insights
Be the first to share your insights about this piece.
Add your insights