7 Best Hacks for Young Couples to Preserve Love and Passion
How many loving couples flounder on the reefs of their own inexperience and ignorance? We would like to bring to your attention the top best tips on how to build a romantic relationship in a couple to make your life together happy and joyful.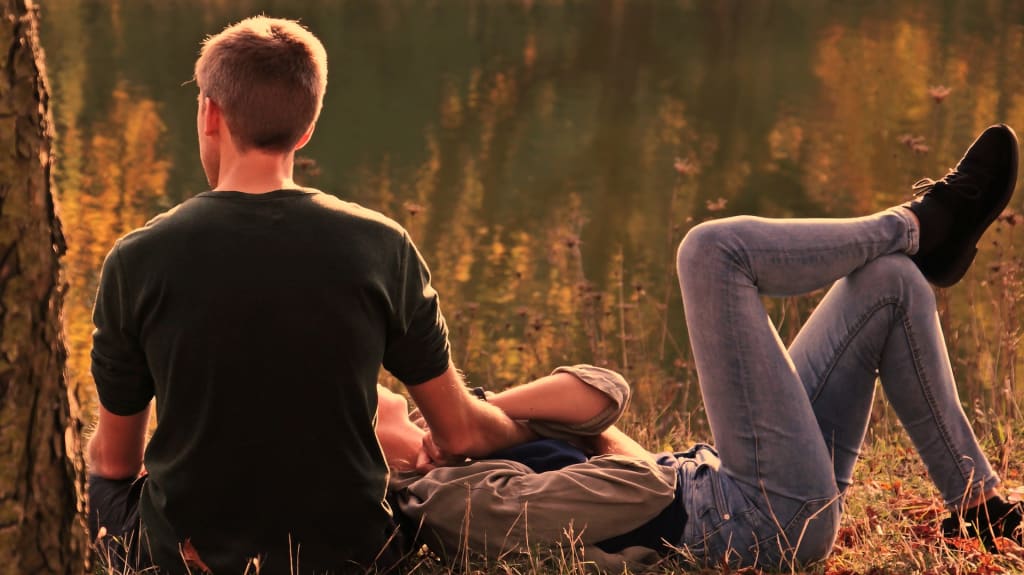 How many loving couples flounder on the reefs of their own inexperience and ignorance? We would like to bring to your attention the top best tips on how to build a romantic relationship in a couple to make your life together happy and joyful.
Respect each other.
Mutual respect is the basis of love. If the feeling of respect for your beloved is injured and you do nothing with it. wait for trouble. Analyze what exactly tarnished the reputation of a loved one in your eyes and talk with him about this problem. Let your beloved understand that you are not blaming him but want to sort out the problem together in order to preserve the relationship, which you value. If they are also valuable to your partner, then he will try to understand you, prove that the mistakes he has made was no more than a temporary phenomenon, and take all measures to prevent such mistakes in the future. If a person is not disposed constructively, the question arises: why do you need him? Life without mutual respect is the bridge to nowhere.
Make concessions.
Starting life together, young couples often do not want to give in to each other or do it with an obvious effort, emphasizing their obvious unwillingness to be on the bit. Why does it happen? It is due to the process of mutual habituation and distribution of roles in the family, especially if a man and a woman did not live together before marriage. As a rule, in such a situation, everyone tries to turn his vision of family values, norms, and responsibilities into reality and since the views usually do not completely coincide, conflicts arise.
Be able to compromise. Winning the argument is not the main thing. The main thing is that the outcome of the situation corresponds to the common goal of family building, namely, to harmony, well-being, and prosperity. The desire to dominate is the quality of an immature person who has not yet learned how to find a way out of a difficult situation. After all, you compromise with your loved one, and not with a shameless neighbor.
Do not be afraid to overwork.
First of all, this advice is addressed to men because most of the representatives of the stronger sex are convinced that their work completely releases them from doing household chores. In addition, there is a well-known men's belief that washing dishes, cleaning the house, cooking food, etc., is a purely "female" work. Shifting all the worries of family life to a tender woman is, at least, imprudent. A man is a physically stronger and more durable creature, so he must share the bulk of the family burden. Men should remember that to love is not to sleep in the same, bed but to take care of a loved one.
Be sincere with each other.
Sincerity is the height of trust. You should learn not to be offended by the truth, but to be grateful for it. The distortion of reality or its understatement is a train wreck waiting to happen. At first, everything is smooth and grand, but at one point an explosion occurs. Do not refute criticism from your beloved. Perhaps, after thinking it over, you will understand that it is constructive and can help you to become better—both for yourself and your relationships with the partner. Moreover, do not hurt his trust with accusations on the basis of what you heard, otherwise, your loved one may retire into himself and you will never know the truth.
Do not make sex a routine.
No matter how much we talk about the greatest role of the soul component in the life of a couple, harmony in intimate relationships will always be no less relevant and significant. In order for sex to please you to the end of life, you should diversify it at times. Russian brides for marriage know how to do it better than anyone.
Do not be afraid to talk to each other about your erotic fantasies and turn them into reality. There is no place for the false sense of shame in trust relationships. Unsatisfied sexual desires cause internal stress, which can lead to irritability, aggression, and closeness for productive communication.
Do not air dirty laundry in public.
There is no need to run for advice from parents or friends. You always know better what is happening in your relationship, since it is you who know all the details of the conflict. Let's say, nevertheless, you turned to mother for support and she agreed that your partner is wrong and not a good person at all. After a while, you make up the quarrel with your beloved, but for your mom (friend) he remains a scoundrel.
Give each other small mercies.
Use every, even a seemingly insignificant, opportunity to give joy to your beloved. It can be not only an invitation to a cinema or restaurant, but also everyday attentions, sincere compliments, kind words, and gentle touches. It is these small joys that will form one big, called happiness.