17 and Engaged
Valuing Love and Cherishing Every Memory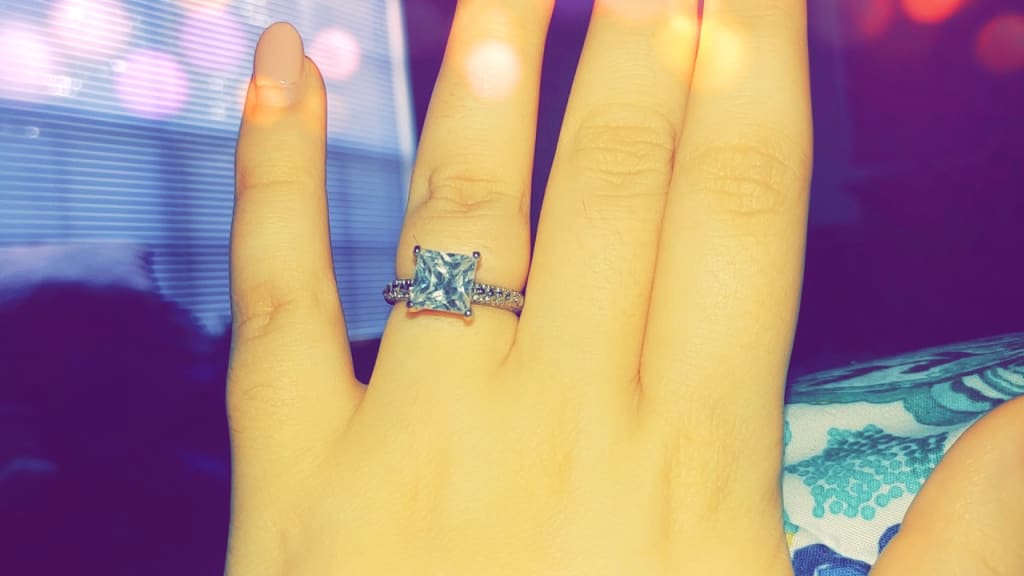 I am sure that there are plenty of stories similar to mine about falling in love at a young age, wanting to get married and thinking that you have your act together because everything feels right with this person. For many people this becomes true and they live long happy lives together and grow a beautiful family. Personally, I always knew I wanted to settle down with the right person and start that next chapter of my life, but I didn't think I'd be doing it at eighteen. You could say this is a love story but it is definitely part of my story but since this is a love story I need to fill you in on how I met my fiancé.
To sum up, how I met my fiancé it started off with us knowing each other at a young age and by that I mean we would stare at each other from across the room and smile at each other without even knowing each other's names. It wasn't until years later when we saw each other again in a restaurant where I worked up the courage to ask for his number thus starting a conversation which quickly led to a relationship. As we grew emotionally it quickly led to us wanting to make the life of our own as well as the life that neither of us got to experience as kids growing up. Even though it has only been a few months together there is that level on comfort and security we love about each other.
With both of us starting college and wanting too much I know that there has to be some smart decisions and sacrifices that have to be made. An example is how each of us would be leaving our families behind in order to be together and having our own expenses that we would have to pay for. I strongly believe that if you do not push yourself into life and into situations then you aren't going to learn for yourself.
Being engaged at a young age is not a bother at all to either of us and we are each waiting to tell our families until we are ready to have a wedding especially with him being the first born son and me being the youngest of the family there is going to be a lot of love and support in wanting to go out with a bang. Our happiness is our top priority along with the support of those important to us which we already have. We are looking forward to the future and what it holds for us.
If you are young and engaged or wondering what it is like to be in my shoes, personally I love it and value every moment with my fiancé and cherish him with my whole heart and don't regret a single thing with him. My fiancé is everything I could ever ask for in a man and me truly to hope for the best for our lives and situation and we leave a message for those young and in love wanting to be their own individuals and family together.