The Irony of How Tiffany Valentine Essentially Became Charles Lee Ray
Did You Notice?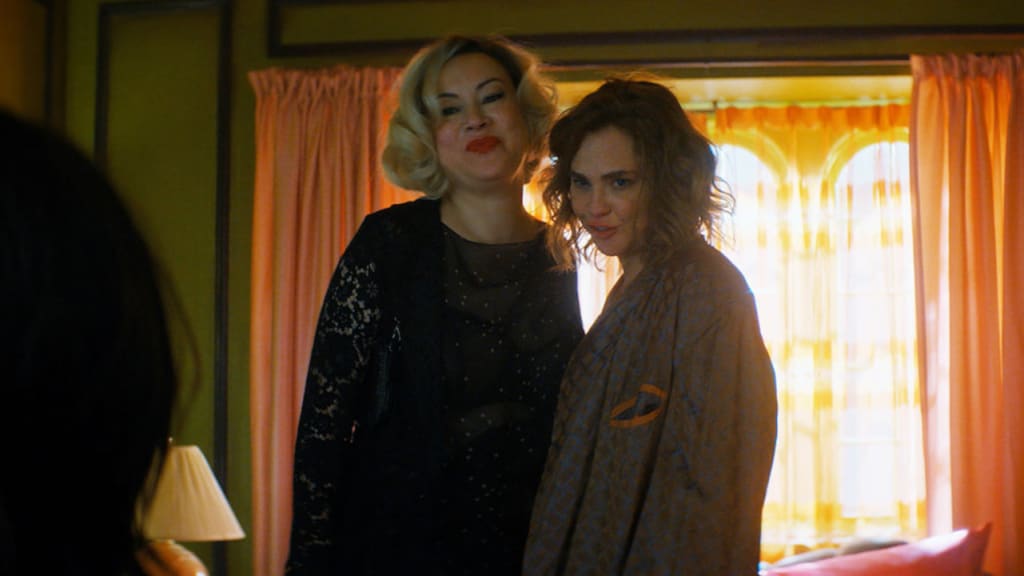 Tiffany Valentine and Charles Lee Ray (better known as Chucky) have had a messy romantic relationship over the course of the Chucky franchise. Though Tiffany was first introduced in the fourth film, 1998's Bride of Chucky, it is made clear and reinforced in later installments that she and Chucky were together prior to the events of the first Child's Play film. The first season of the Chucky TV show even depicted their meeting in a 1980s flashback. I'll be delving into spoilers pertaining to the franchise as I examine something I found interestingly ironic, which is how Tiffany, by the end of season 1, became Charles Lee Ray in a certain aspect.
First, let's look back at the flashback included in the sixth film, Curse of Chucky. Taking place shortly before the events of the first film, this flashback shows pre-doll Chucky taking an unhealthy interest in Sarah Pierce. He is so obsessed that he kills her husband and hopes to be a father figure to their daughters Barb and Nica, the latter still yet to be born. Chucky keeps the pregnant Sarah captive in her basement, believing that there is an "us" between the two of them. When the police arrive and Sarah expresses the opposite belief, Chucky stabs her and escapes, leading to Nica becoming paraplegic.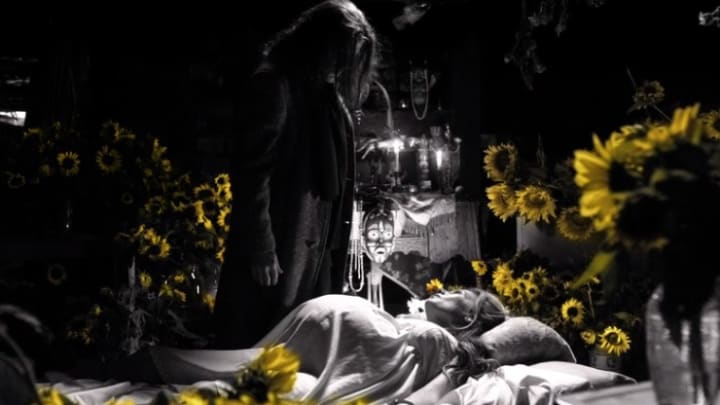 In the TV series, it is revealed that it was Tiffany herself who tipped off the police about Chucky. She had witnessed Chucky killing without her, which displeases her because killing is their bonding activity. While not outright stated, it seems like Tiffany may have also known about Chucky's obsession with Sarah, hence why the police know where to find him while Sarah is captive. (I've previously written this article about how the flashbacks fit together.)
Ironically, Tiffany later does pretty much what Chucky does. After possessing Nica at the end of Cult of Chucky, the two of them have their twisted form of fun while Nica is not at the steering wheel controlling her body. When Nica regains control of her mind, Tiffany still wants to keep her, eventually favoring a relationship with her over a relationship with Chucky. At the end of the season, Tiffany cuts off Nica's limbs so that she cannot escape as she pursues this one-sided relationship. This certainly has parallels with how Chucky pursued Sarah, and this time it is Tiffany with the daughter of the woman with whom Chucky wanted to cheat. That's some pretty messed up stuff.
So whether intentional or not (and I believe it is), Tiffany does the stuff Chucky did that made her angry with him in the first place. I'm really curious about whether or not she is aware of the similarities between what she has done with Nica and what Chucky did with Sarah. It's really strange how this all goes down, and I am wondering whether the characters will touch upon it in season 2.
We will have to see what ends up happening with Nica as she's still captive with Tiffany. I previously expressed my disappointment with how Nica was utilized in this article, so here's to hoping that whatever ends up happening with Nica really does the character justice as we follow more of the twisted actions of Chucky and Tiffany. The two of them have had an eventful relationship, complete with literal back stabbings and betrayals. Certainly not the best relationship, but fans are ever curious to see what more will happen with these characters. Chucky season 2 cannot come any sooner, but we do know, at the very least, that it is on the way.
Reader insights
Be the first to share your insights about this piece.
Add your insights