The Halloween Abductions (Ch. 4)
You just thought your children were safe.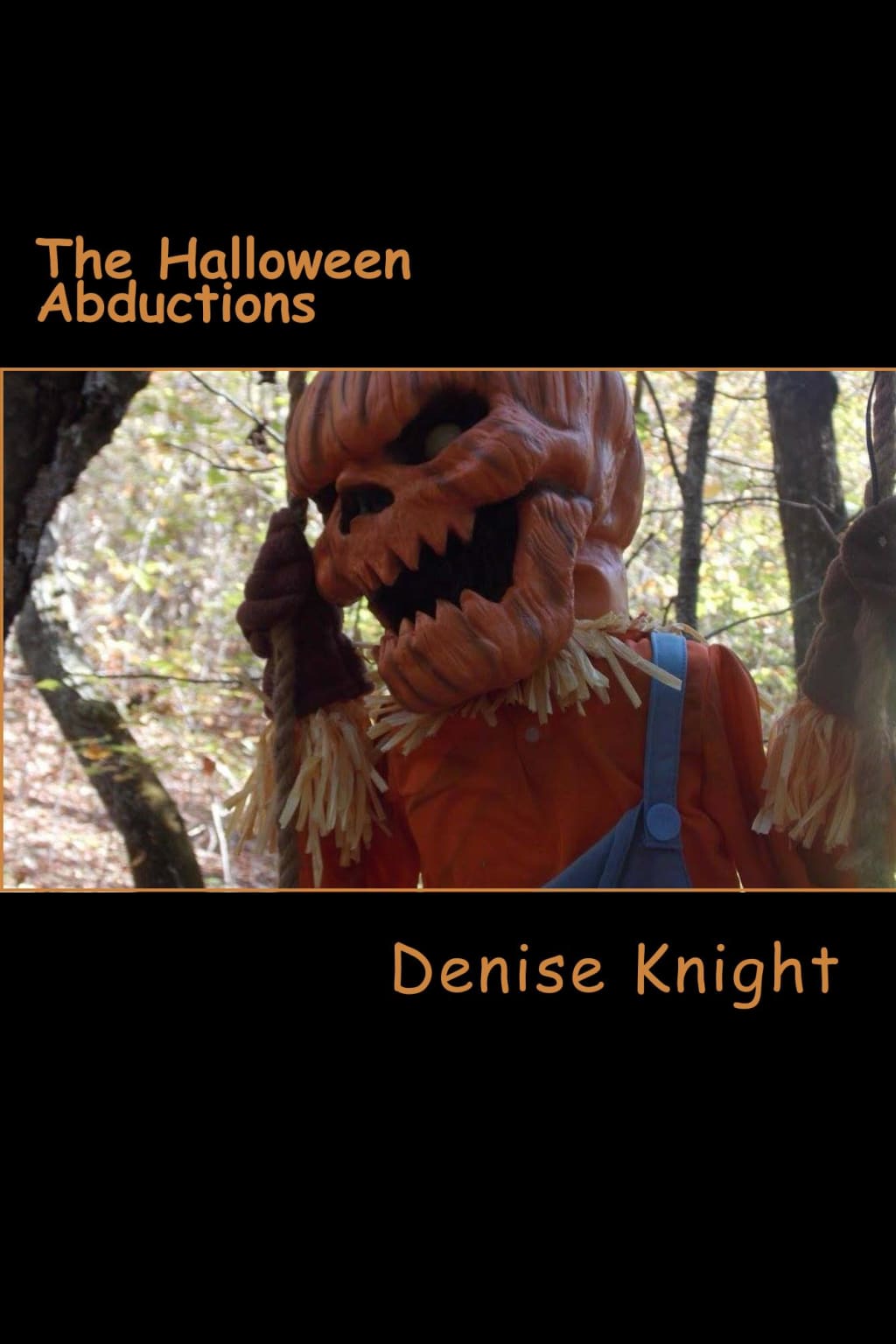 Book cover
Abbeville, AL
For the most part, Josiah Hindson was safe and content. His parents would be somewhat relieved to know how well he was being taken care of. After only two days, he still cried for his mommy and daddy on a regular basis. He was well-fed and warm and clean. It helped that there were two other children in his new accommodations with whom he happily interacted. For a four year old, it was just like visiting in the home of new friends. There were plenty of toys to play with, and there was a very agreeable kitten to which Josiah quickly attached himself. There was a young lady there who acted like a mommy. She even tried to console and rock Josiah when he would get sleepy or begin crying for his own mommy.
Seth and Carly wanted to believe that Josiah was OK and would soon be home. There was always that nagging thought, though, that he was being hurt physically or emotionally. Every now and then, though they tried to suppress it, there was that nagging thought they he would be found dead. With no new updates on the search, the Hindson's were again doing what they were known for in tough situations: praying.
_________
Albany, NY
Three-year-old Martina Boutman was scared and hysterical. She was warm and dry, but she was alone. She was in the dark. She had not been hurt physically, but she was emotionally spent. She would spend hours crying with no answer to her pleas for her mommy. She would cry herself to sleep, then wake up and start the cycle over. Twice a day she would be taken out of the dark place by a lady who would take her and place her on a potty in the bathroom and leave for a few minutes. When the lady returned, she would sit Martina outside a door and give her animal cookies and a spill-proof cup of milk. Martina was too upset to eat. She did, however, recognize her own Blue's Clues cup, which she quickly embraced. She would take it with her when she was returned to the dark place. The milk was her only nourishment and comfort.
____________
Baton Rouge, LA
Two-year-old Essie Lane is sleeping soundly. With the help of a couple of doses of infant Tylonol, she has slept through much of her ordeal. When she does wake up, twenty-five year old Lizzy Peterson is there to care for her. She feeds her, cleans her, rocks her, and sings to her. She has tried to play with her, but being a stranger, Lizzy also upsets her. Lizzy has spent months turning this abandoned basement into a cozy dwelling for herself and her new little guest. Although she hates Essie's parents and despises their church, she loves children and could never do anything to hurt the baby. If only Essie's parents could be assured of their baby's safety…
________
Atlanta, GA
Eighteen-month-old Breland Masters had found a comfortable hiding place. She was being held in a beautiful historic home in a city about six miles from Atlanta called Druid Hills. Little Breland had no idea of the wealth surrounding her; she didn't care. She was a baby girl who was afraid and wanted her mommy. The fear became worse whenever the screaming, mean lady would slap her because she was crying. Then she would become confused as the other lady would try to protect her from the mean lady, but would then start yelling at her when she would not quit crying. Although she was offered food, Breland was too afraid to eat. As soon as nice lady would change her diaper, Breland would head back to her hiding spot, behind a pink chair in the nice lady's bedroom. She was even given a pillow and blanket to make her hiding place more comfortable. The baby didn't dare emerge until she was picked up by one of the ladies who fed or changed her.
______________
Panama City, FL
The fact that Lacey Parker was only three months old made the situation for her abductors easier. This sweet little girl was not as happy as usual. One would assume it was because she was not with her mommy. However, the fact the baby was familiar with her abductors brought comfort for her. She responded to the nurturing of the older lady. Yes, this lady loved babies. She had already, after only two days, started developing the mindset that Lacey Parker was now hers. She and her daughter took good care of the baby. The younger of the abductors was loud and careless around the baby, which made Lacey cry often. The older lady would scream at her daughter, but then immediately began to comfort the baby. In a short time, Lacey was beginning to develop insecurities. Monica Walkman was becoming obsessed with keeping this baby as her own. Her dilemma now was how to leave Beachside Methodist Church without drawing too much attention. As the nursery coordinator, people would certainly be concerned about her, but she could not risk them finding out that she had Lacey Parker.