Why J.J. Abrams' 'Your Name' Adaptation Might Not Be Such a Great Idea
We've seen Hollywood interpretations of anime and manga classics which failed to become satisfactory adaptations for fans.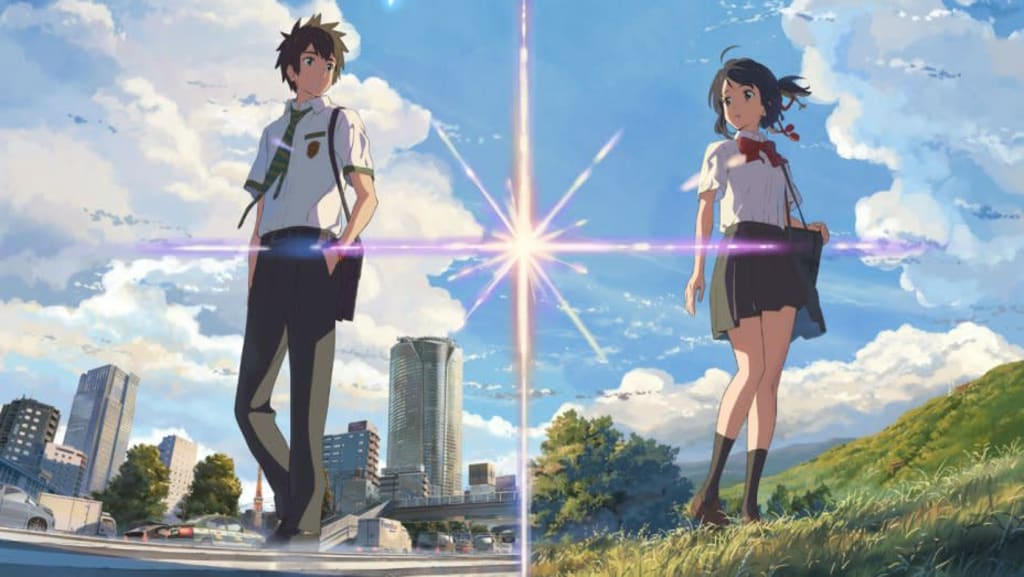 (Warning: This article contains spoilers for 'Your Name.')
When it was recently announced that The Force Awakens director J.J. Abrams has plans to develop a live-action version of the critically acclaimed anime hit, Your Name, a collective gasp of horror among the film's fans could be heard around the world. And who can blame them? In recent memory, we've seen Hollywood interpretations of #anime and #manga classics such as Ghost in the Shell and Death Note, both of which failed to become satisfactory adaptations for fans.
It's understandable why #JJAbrams would want to remake Your Name. With stunning visuals, great music and an intriguing gender-swapping premise that culminates into an emotional love story, the Japanese #animated feature went on to earn $350 million last year, becoming the highest-grossing anime film in history – even pushing Studio Ghilbi's much beloved Spirited Away off the top spot.
'Your Name': A Modern Japanese Anime Classic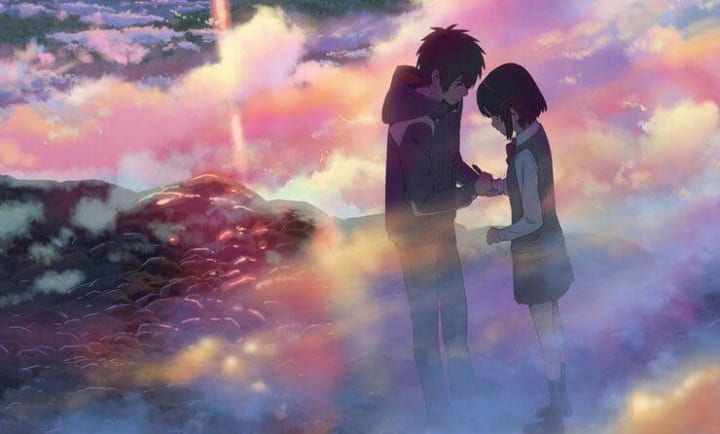 Written and directed by Makoto Shinkai, Your Name is a fantasy tale that centers on Tokyo schoolboy Taki and small-town schoolgirl Mitsuha, who discover they can body-swap in their dreams. On paper, "Hollywoodizing" Your Name might work, with the locations re-sited to two corresponding environments in America – a big city and a wholesome town. At best, it could come across as a less hysterical Freaky Friday; at worse, it could be The Swap meets The Hot Chick.
But then again, one of the biggest appeals of Your Name is its distinctively rich Japanese flavor that makes it authentic and endearing – from its depiction of age-old Japanese traditions and spiritual beliefs, to the soul-stirring Japanese power ballads and upbeat tracks by J-rock band, Radwimps.
If Abrams' planned live-action remake doesn't do these Japanese elements justice (a la Ghost in the Shell) or decides to "whitewash" them (a la Death Note), then perhaps Your Name is better left alone.
Distinctively Japanese Flavors That Would be Hard To Replicate
Besides the impressive recreations of iconic buildings that viewers can easily recognize in Tokyo, as well as the tranquility of Japan's smalltown villages, Shinkai's masterpiece also features social events and traditional practices that are uniquely Japanese, most of which would be hard to translate or replicate in Western forms.
One of the film's key sequences, for instance, sees Mitsuha painstakingly learning how to braid ceremonial threads from her grandmother in her picturesque hometown of Itomori (which is based on the real-life Nagano Prefecture where Shinkai grew up). The teenage girl is then seen ornately dressed in a formal kimono as she performs a Japanese ritual dance with her younger sister at the family Miyamizu Shrine, during which they also made sake.
The sake, which was later offered as a spiritual offering by the Miyamizu womenfolk at an "Underworld" shrine, would play a significant part in bringing the star-crossed teenagers together when Taki arrives in Itomori looking for Mitsuha only to learn from residents that there were hardly any survivors after the comet strike hit the town three years ago... From the braiding of colored threads, to traditional ritual dances, to the free-hand making of sake, all these scenes are uniquely Japanese and are fundamental parts of the film.
Even the comet catastrophe plotline - a fictional event as it may be for the fantasy film - is particularly relevant to Japan, which has seen more than its fair share of natural and man-made disasters – from the earthquakes and tsunamis it regularly encounters to the World War II atomic bombings of Hiroshima and Nagasaki.
In addition, in a screenplay that incorporates much gender-swapping, Japanese gendered language allows for a few comical verbal situations. For instance, when Mitsuha first realizes that she is in Taki's body, she uses the Japanese feminine word for "I" by mistake, causing much confusion among Taki's male friends who thought "he" was acting uncharacteristically 'cute.'
Of course, there have been successful remakes of Japanese-centric scripts in the past, such as John Sturges' The Magnificent Seven – a film largely inspired by Akira Kurosawa's Seven Samurai. But lest we forget that Hollywood's anime adaptations have been an entirely different story. With all the talent in Hollywood, it's baffling at times why Tinseltown doesn't come up with an original story simply inspired by #YourName, which would protect the film's legacy and give the writers more creative freedom.
Nevertheless, it looks as though an American adaptation of Your Name is going ahead. According to The Guardian, Abrams's Bad Robot Productions will be producing the remake with Japanese distributor Toho and Paramount Pictures. He also has the blessings of the original producer, Genki Kawamura, and even director Shinkai himself is keen to see how this film develops. While Oscar-nominated Eric Heisserer (Arrival) is on board to write the screenplay, there's currently no word on the film's director or when the film is expected to be released in theaters.
(Source: The Guardian)