What's in store for John Diggle next: Green Lantern Corps, Superman & Lois cameo, etc. ?
The series finale of Arrow concluded with a bombshell of a teaser regarding John Diggle and his future as the Green Lantern. What's next for DC's brightest hero?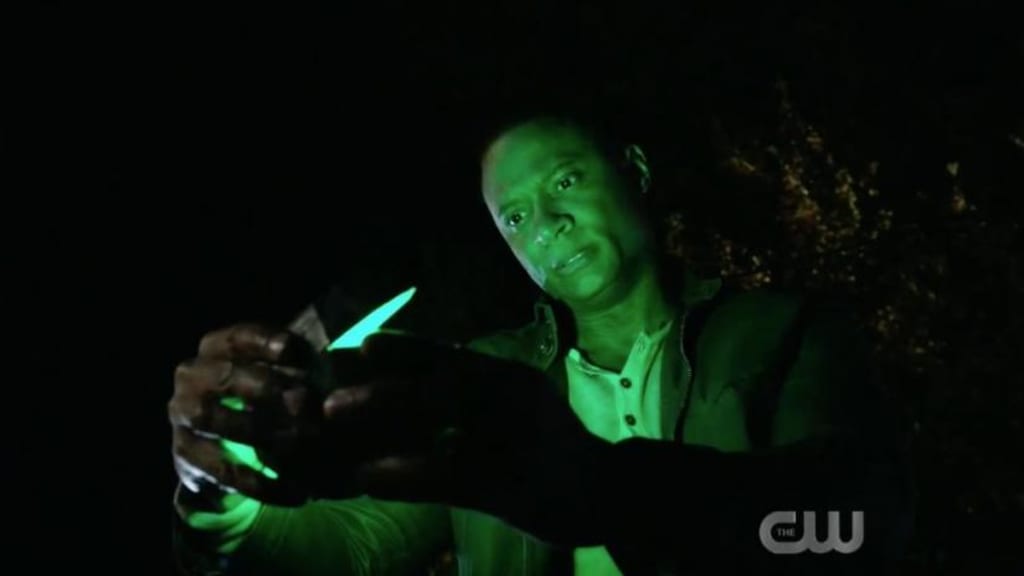 Image Credit: The CW/Warner Bros. Pictures
By now, you've probably read all the headlines about Arrow's series finale becoming the branching off point for John Diggle (David Ramsey) to start a new adventure of his own. And Diggle's next journey includes some rather astonishing developments.
For one, Diggle's discovery of a Green Lantern Corps ring during the finale's conclusion is a pretty obvious hint of him becoming a different costumed vigilante the next time we see him. The question now, is when will Green Lantern Diggle make his grand debut.
Another aspect up for debate is where Diggle will end up now that Arrow is over. Diggle mentioned that he and Lyla (Audrey Anderson) would be moving to Metropolis, meaning there's a fairly good chance they'll call the Superman & Lois show their new home. That series is still in the early stages of development, but with Arrow off the air and John Diggle being set up for an arc as the first Green Lantern, the upcoming Superman series seems like a safe bet.
On the other hand, perhaps John will make the move over to Supergirl with Kara (Melissa Benoist) instead. There aren't any vacancies for heroes in Kara's neck of the woods, but a little help from Green Lantern on occasion never hurt anyone.
Perhaps, one of Supergirl's current stars will make their departure for Diggle and Lyla to enter the fold. We don't want to see anyone go, but swapping out Martian Manhunter (David Harewood) could work.
Come to think of it, not much has been said about Mars or Manhunter's people since before the "Crisis On Infinite Earths" event. There's no way to say if significant differences have gone into effect since the Multiverse merge, of course, J'onn returning home would solve said dilemma.
Will an existing CW show become the Green Lantern's home?
While both Supergirl and Superman & Lois stand to be possible candidates for the setting of John Diggle's next adventure, we could be all wrong. Both Batwoman and The Flash are in need of heroes so Green Lantern Diggle could just as easily join one of those shows.
Looking at the two, The Flash sounds like the better option. Season 6B already has a specific direction with it focusing on The Citizen coming under fire by a clandestine group who've hired metahuman assassins, but afterward, the introduction of alien forces like the Green Lantern Corps sounds plausible.
The big reason we can picture Green Lantern on The Flash is that the show was recently renewed for a seventh season. Details are still scarce, but the fact that one is in development means the next season could go in any direction. And if The CW wanted to get their money's worth out of the Green Lantern property, they'll definitely consider including him in The Flash Season 7.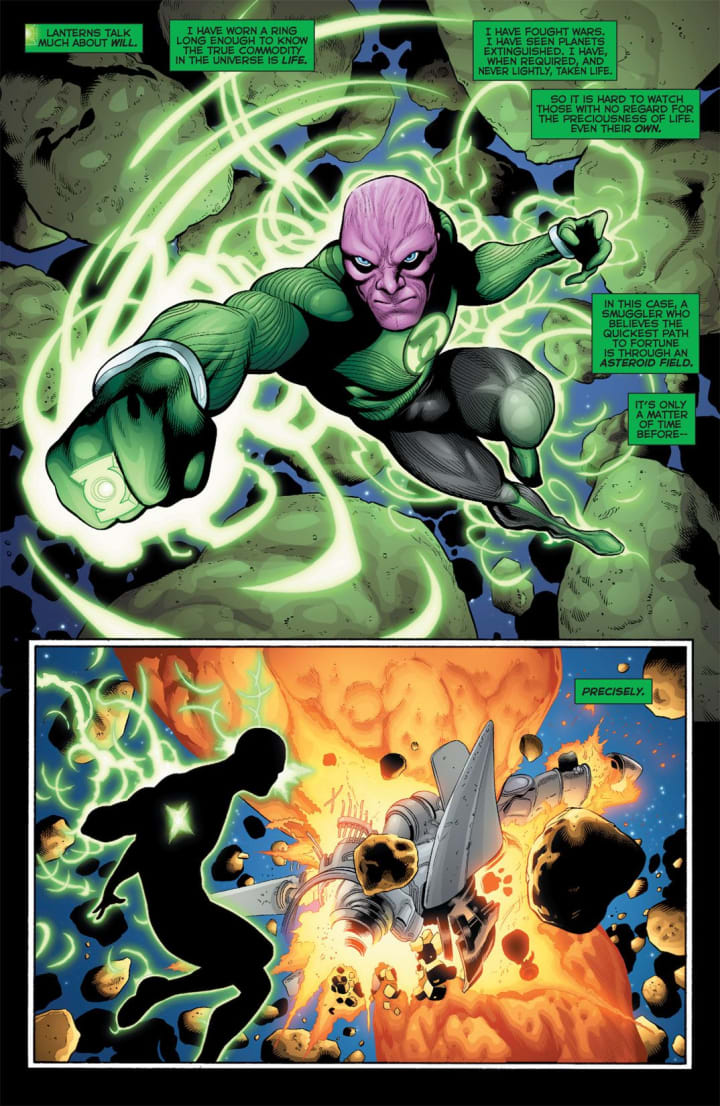 Does The Flash need Green Lantern Diggle?
Another point that needs to be acknowledged is The Flash could use a shakeup. We all enjoy Barry Allen's adventures fighting crime but the dynamic needs to change for the show to remain fresh. And what better way than to throw a wrench like Green Lantern into the mix.
At the same time, the Green Lantern Corps' introduction could open up the world of The Flash to a whole slew of new characters. A cosmic threat like Sinestro or Amon Sur would also be vastly different from the earthbound villains that the Flash has faced so far. That being said, bringing them to life might be impractical with the budget of CW's television show.
Whatever the case, Green Lantern Diggle has a big future ahead of him in the Arrowverse. That could land him in Supergirl or Superman's corner of Earth-Prime, though our guess is he'll call The Flash his new home.
Where do you think Green Lantern Diggle will pop up next? Let us know in the comments section below.