Did the ending to "Bad Boys For Life" hint at another entry in the franchise?
While it appeared "Bad Boys For Life" would be the final installment in the franchise, that might not be the case after all.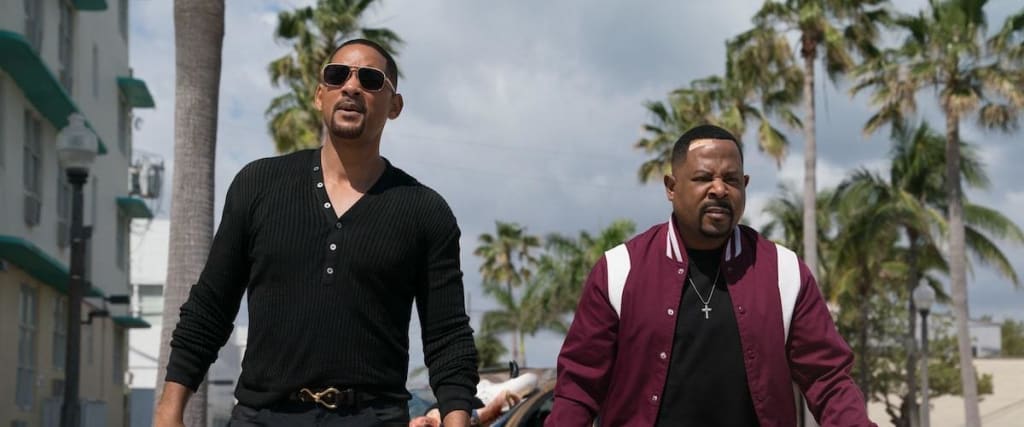 Image Credit: Columbia Pictures
Just to get this out of the way now, there are spoilers ahead for Bad Boys For Life. Continue reading at your own discretion.
It's a bit early to gauge audience reactions but fans are either going to love the ending to Bad Boys For Life or they're going to hate it. Personally, we thought the third installment wrapped up the story perfectly so our hope is people will love it. But even if they don't, the movie hinted at a fourth entry that has the chance to turn things around.
During the final moments of Bad Boys For Life, Mike (Will Smith) takes a trip to visit his estranged son in prison. He makes an effort to comfort Armando (Jacob Scipio) knowing that his son's sentence is likely an indefinite one, but then he does the unthinkable.
Rather than walking away, Mike offers his son a new job to reduce the length of his prison sentence. Armando doesn't give him a response right away, though it's fair to assume he's come around to his father's side. He hasn't reacted violently and doesn't appear to harbor any ill-will after they killed his mother, so the trio will presumably partner up in the future.
As far as what happens next, the plot may diverge slightly from centering around police work in Miami to something more covert. Mike (Smith) mentioned that he used to work undercover before joining the Miami Police Department, which points to he and Armando Lowrey joining a squad who infiltrates criminal syndicates.
The main reason we can see Armando and Mike working an undercover operation is that Mike's son can only work from behind the scenes at the moment. Armando is quite adept at playing a shadow, but he can't be seen by the media or anyone with a camera. Because even if he's given a conditional pass to leave prison, being spotted out in public would put an entire mission at stake. That would also make things complicated for whichever government agency who authorizes their missions.
One thing that remains uncertain is who'd recruit the Lowreys. Both Mike and Armando clearly can't follow orders, and they leave a path of destruction wherever they go. That being said, they'll probably be blacklisted from every organized crime unit imaginable.
On the other hand, being wildcards might make them ideal candidates to work with the CIA (Central Intelligence Agency) or the FBI (Federal Bureau of Investigations). Those two government agencies don't necessarily follow the same guidelines as other law enforcement so the covert groups would be perfect for Mike and Armando.
Another aspect up for debate is whether or not the AMMO squad will return to join their Bad Boys comrades. Rita (Paola Nunez) became Captain at the end so she's out of the running, but the rest of her team can easily transfer over to whichever unit Mike is working for. Hopefully, they do because Kelly (Vanessa Hudgens), Dom (Alexandar Ludwig), and Rafe (Charles Melton) seemed to have great chemistry with Miami's wildest detectives.
Lastly, Marcus agreeing to stay by Mike's side to the end is somewhat of a curious move. He spoke about retirement several times in Bad Boys For Life, but by the end of the movie, he changed his mind. So does that mean Marcus is also in it for the long run?
Whatever the case may be, Marcus is probably going to switch places with Dom in the next movie. AMMO's team dynamic placed him in a tech role, of course, Dom's savage barreling through that last round of bad guys suggests he's back to laying down the pain. He was serious about getting therapy towards the end of the movie, but he appeared rather at ease while talking about it.
There's also the loss of Captain Howard (Joe Pantoliano) that needs to be addressed. Marcus and Mike grieved at the Captain's funeral, but their next mission might be difficult without their old friend around. Someone else is bound to step into a similar role, though no one could ever replace Howard.
Do you want to see a fourth entry in the Bad Boys franchise? Let us know in the comments section below.
Bad Boys For Life is currently in theaters everywhere.
movie
I write about various subjects, mostly Marvel related topics but am expanding into new territories.