The Young and the Restless: Summer returns to Genoa City a changed woman
Now that she is a wife and mother the "Snowflake" has matured. Perhaps. her new attitude will rub off on her rival Mariah.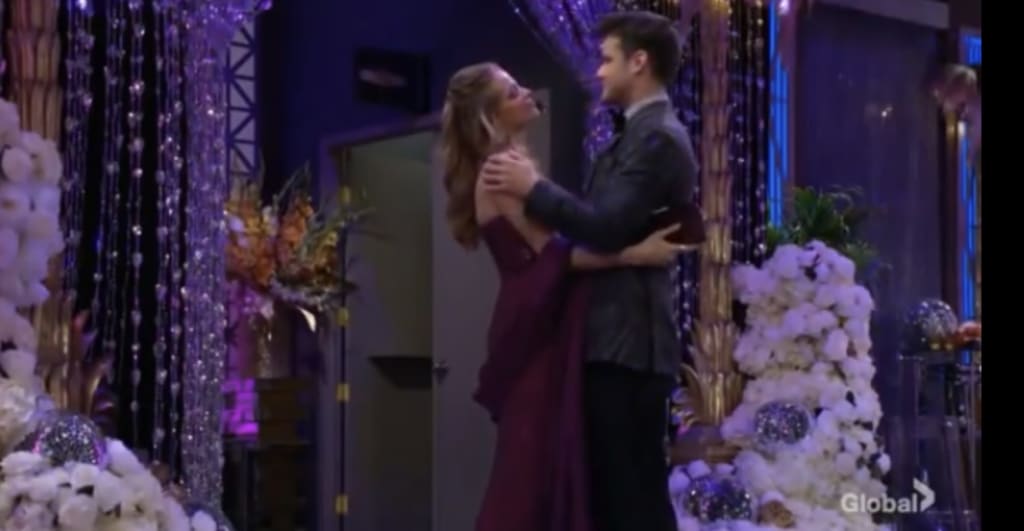 Summer's new attitude
Allison Lanier debuted on Monday as the new Summer Newman Abbott on The Young and the Restless. The character now has a new face and a different perspective on life that is refreshing. At the Abbott, home Summer convinced Kyle Abbott's (Michael Mealor) niece Allie Nguyen (Kelsey Wang) to attend the wedding of Mariah Copeland (Cameron Grimes) and Tessa Porter (Kait Fairbank). Summer even gave Allie a designer gown from Milan to wear.
Although she relented enough to invite her to the ceremony, Mariah could not accept that Summer had come in peace even on her wedding day. Summer said being a wife and mother had matured her but Mariah would not budge from her icy stare and snarky comments. Tessa hugged Summer and told her bride to thank Kyle's wife for saying they belonged together. Reluctantly and through much pain she did.
This new version of a more grounded Summer may be easier for viewers to accept with a different actress in the role than Hunter King. Lanier did well in her first episode and may quickly make the character her own. Nothing has been said yet regarding how Summer will transition from her dream job in Milan back to Genoa City. The Young and the Restless fans are excited to see the Abbott family front and center and are hoping to soon see as much of Jabbott as Newman Enterprises/Media.
Diane brings chaos to the wedding
Nick Newman (Joshua Morrow) warned Diane Jenkins ( Cynthia Walters) to stay away from Summer, but Kyle's mom showed up uninvited to the wedding and practically begged her son to let her see her daughter-in-law. Phyllis Summers ( Michelle Stafford) told Jack Abbott (Peter Bergman) she will keep an eye on Diane so things could become messy.
Phyllis and Diane both said they would not cause problems for the newlyweds but spoilers tease that these rivals may have some type of altercation. Kyle will be caught in the middle of protecting his wife and desiring to know his mother. Nick, Jack, and Phyllis will be relentless in trying to keep Diane from causing harm. Allie was manipulated by her uncle's mother so Jack will be protective of her as well.
The future of the Abbott legacy
Summer, Kyle, and Allie could become the third and fourth generations to run the family business and keep the Abbott legacy going There are already rumblings that Billy Abbott might return to the family dynasty but this has yet to be confirmed. Once the wedding festivities are over and everyone begins to settle down and go back to their lives the direction Jack's family is heading toward should become clear.
There are many possibilities now that Summer and Allie are in Genoa City. Spoilers have teased that Noah Newman (Rory Gibson) might take an interest in Allie and perhaps his sister will play matchmaker. Diane will no doubt keep the chaos going and might find an ally in Ashland Locke (Robert Newman). These two could make trouble for Skyle by demanding time with Harrison Locke Kellen Enriquez).
There have also been rumors that Tara Locke ( Elizabeth Leiner) might get out of jail and fight to get her son back. Whatever the future holds Skyle fans are hoping their favorite couple deals with it together and remain in Genoa City.
King fans should keep in mind that the talented actress chose to walk away from Y&R and her popular character for other projects. If Monday was any indication of the future fans may fall in love with Lanier's Summer and soon be saying "Hunter who?". Be on the lookout for updates related to The Young and the Restless, Kyle, Summer, Allie, and the Abbotts.
celebrities
About the author
Cheryl is a poet, freelance writer, published author and former Newspaper columnist. She has degrees in Psycology and Biblical studies. She enjoys sharing natural cures, and Nostalgia related info. Tips are greatly appreciated.
Reader insights
Be the first to share your insights about this piece.
Add your insights