Cameron Mathison temporarily steps away from General Hospital
The actor is the first cast member this year who is not leaving due to an unfortunate situation.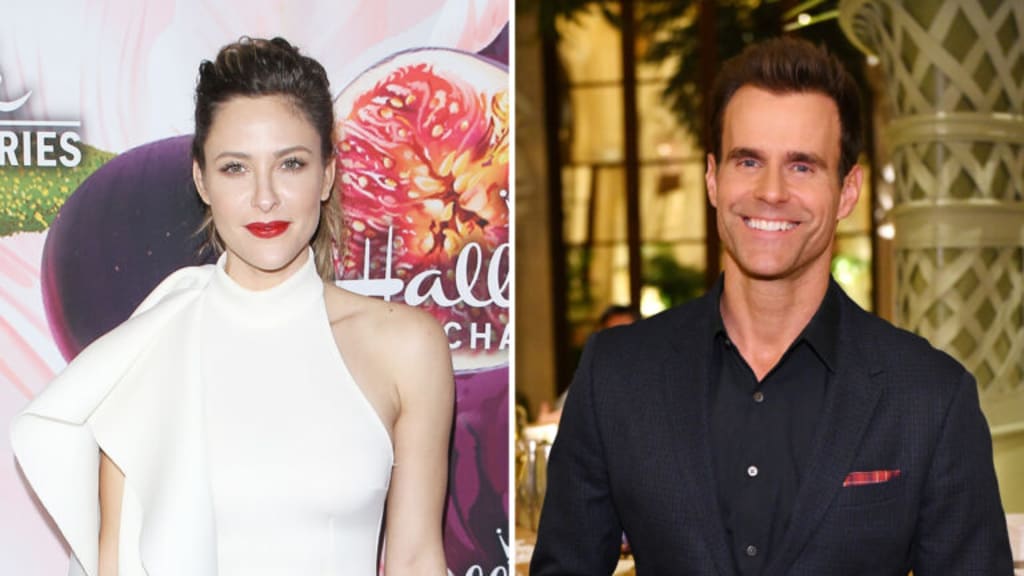 Jill Wagner and Cameron Mathison
General Hospital cast endures many changes
Cameron Mathison has announced that he will be temporarily stepping away from his role as Drew Cain on General Hospital but is not because anything unfortunate has taken place. Seven GH cast members have had situations in 2022 that kept them off the ABC soap during the past 4 months. So much so that some fans refer to it as a curse. Mathison will be number 8 but his absence will be the result of good news.
Problems related to the ABC soap have been ongoing since the end of 2021 when Ingo Rademacher (Jasper Jax) and Steve Burton ( Jason Morgan) were fired. Both men refused the COVID vaccination and sought religious exemptions but were refused. Soon after constant cast shifts became the norm and some fans have said it's because ABC/Disney did wrong by the two popular cast members.
General Hospital cast face medical problems
Since January some of the cast has faced medical problems. Inga Cadrenal (Harmony Miller) and Real' Andrews (Marcus Taggert) had temporary recasts because they tested positive for COVID. Kelly Monaco ( Sam McCall) and Sophia Matthisson (Sasha Gilmore) both were temporarily replaced but whatever they were dealing with was never revealed.
Leslie Charleson (Monica Quartermaine) has been away from the soap for several months without explanation. She was replaced for a few days but nothing more has been said and she has not returned to General Hospital. Charles Shaughnessy (Victor Cassadine) is recovering from hip surgery and has said he will soon return. Nancy Lee Grahn is out for an undisclosed amount of time due to back surgery so a lot has been taking place behind the scenes. Mathison will be the first cast member this year who will be away for a very good reason.
Cameron Mathison is filming a Christmas movie
Mathison will be in Ontario Canada filming a holiday movie with Jill Wagner for GAC Family. (Great American Country). Production has already begun on the film The Christmas Farm so the actor is taking some time off from General Hospital while working on the romantic film. Both Cameron and Jill are popular Hallmark stars who along with quite a few others including Jen Lily and Candace Cameron Bure jumped ship to work for GAC.
The Christmas Farm will premiere during GAC's annual 'Great American Christmas' celebration. In the film Janie (Wagner), is a rising marketing executive who lives in New York. She returns to her hometown of Woodland Falls after her Great-Uncle Randall dies and is surprised, to find out he left her the farm which includes the home she grew up in. Mathison portrays Dylan, a farmhand who Uncle Randall made an arrangement with to help his neice run the farm. The Great American Christmas begins October 28.
Drew and Carly
On General Hospital Drew is currently involved in two front burner storylines. One with ELQ and with Carly Corinthos (Laura Wright ). They are waiting on a DNA test that will confirm Willow Tait (Katelyn MacMullen) is the daughter of Nina Reeves ( Cynthia Watros). Drew has been trying to keep Carly out of trouble so there is no telling what she will do while he is gone. There is no news at this point regarding how his absence will be explained.
Some General Hospital fans are hoping the friendship may turn romantic buu others want Carly to reunite with Sonny Corinthos (Maurice Benard ). Be on the lookout for updates rrelated to what happens next with Drew and Carly as well as Cameron Mathison ad his new film The Christmas Farm
celebrities
About the author
Cheryl is a poet, freelance writer, published author and former Newspaper columnist. She has degrees in Psycology and Biblical studies. She enjoys sharing natural cures, and Nostalgia related info. Tips are greatly appreciated.
Reader insights
Be the first to share your insights about this piece.
Add your insights