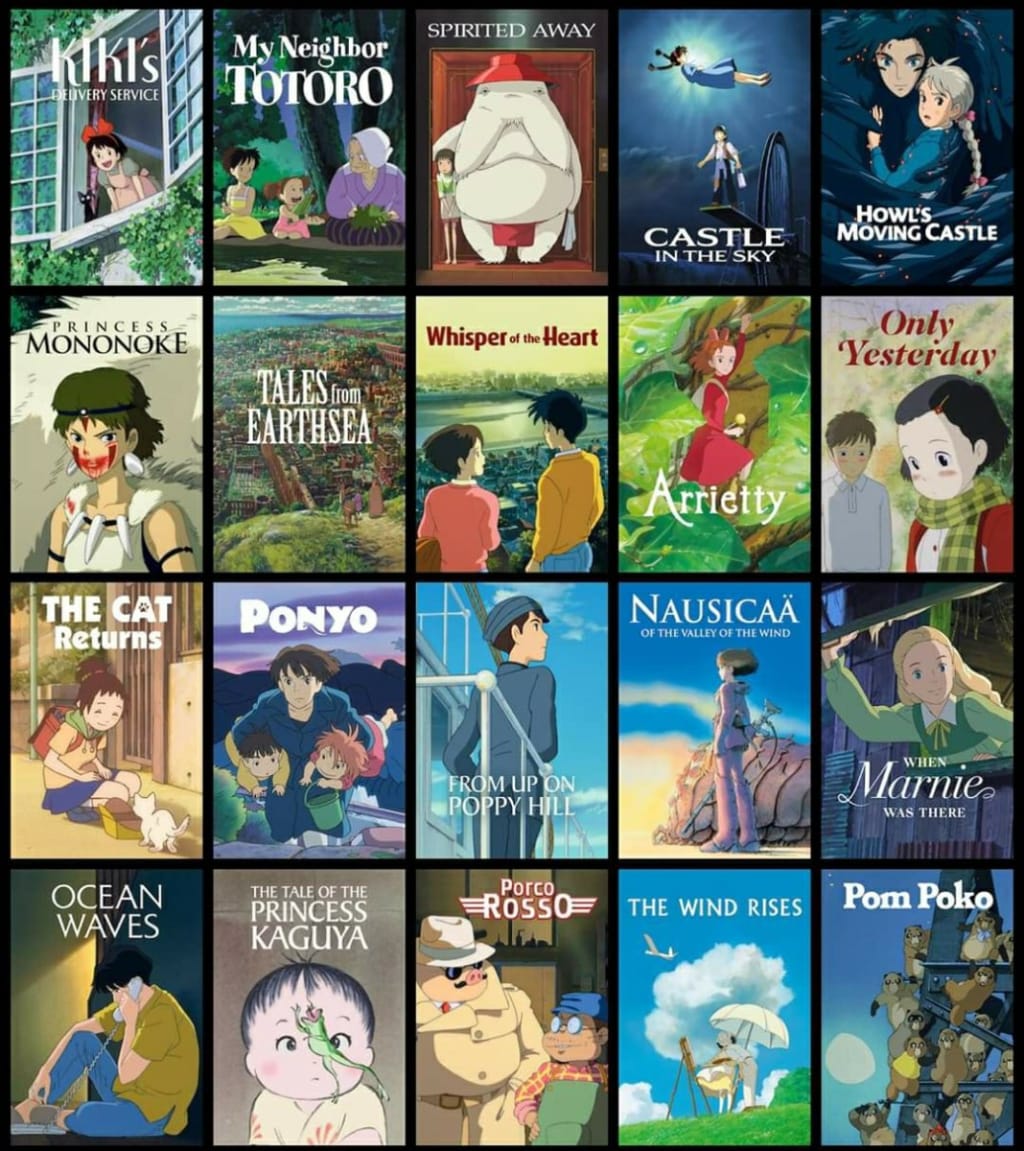 Here we go! Part 3 in here. I hope you have enjoyed our journey through the wonderful world of Studio Ghibli. I would love to hear if you watched a new film because of this series in the comments below.
Every story is unique, and when you rewatch them another meaning comes to light. They impact everyone differently yet are universally loved. These are timeless masterpieces. I will be forever grateful for the time, energy, and talent that went into each film for our enjoyment.
I would like to add I love all of their movies so ranking them just felt wrong, But I will give my honest review and what I got out of each movie.
There are 20+ movies so I did break it down into more manageable reads. This is part 3 out of 3 parts.
If you haven't read part 1 or 2 yet, I would recommend checking them out.
Part 1 - The wonderful world of studio ghibli
Part 2 - The Imagination and Admiration of Studio Ghibli
Make sure to subscribe to not miss any new stories
Howl's Moving Castle - 2004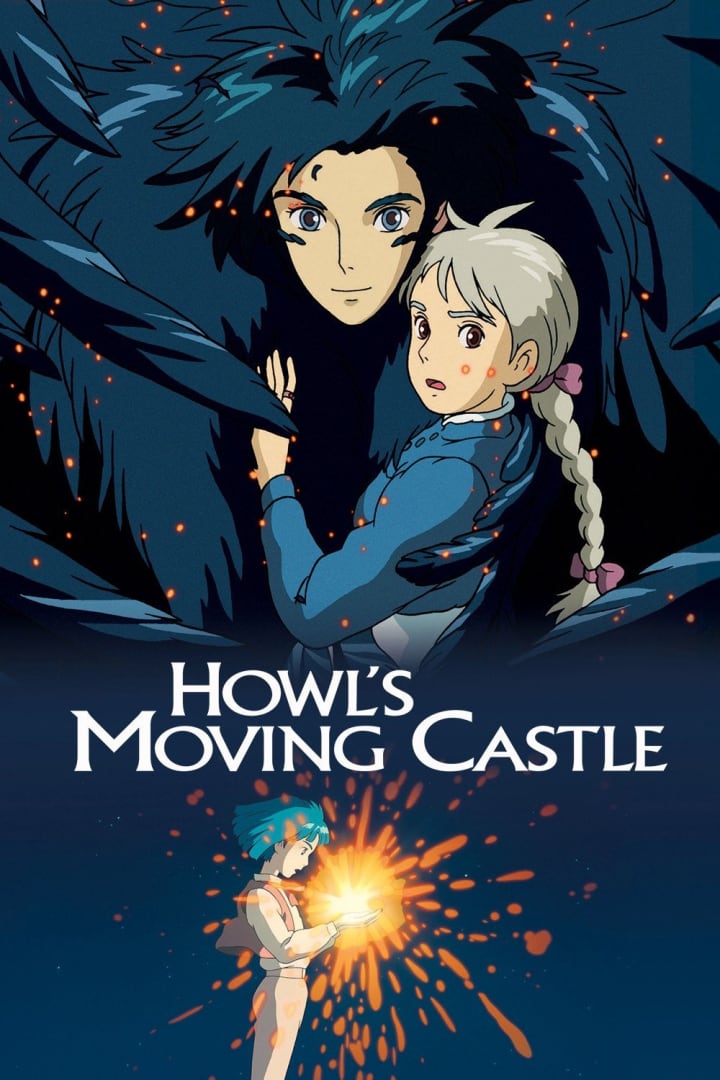 Storyline: When an unconfident young woman is cursed with an old body by a spiteful witch, her only chance of breaking the spell lies with a self-indulgent yet insecure young wizard and his companions in his legged, walking castle.
Genre: Fantasy, Adventure
My Review: This incredibly beautiful movie portrays the insecurities we struggle with when we look in the mirror, and how the people in our lives only look at us with love. A movie with many layers and a large cast of characters who develop throughout the movie. The more times you watch this movie the more you find all the little messages hidden within. I love the romance between Howl and Sophie, they both had to learn to love themselves first before they could love each other. One of the most beautifully romantic scenes is when Howl takes Sophie to his favorite place to escape when he growing up. Howl giving her a glimpse of his childhood gave me the chills. This is a movie you need to put your phone on silent and pay attention to so you can fully appreciate the characters, the art, and the romance in this film.
Side note: This movie by far has the best score of any Studio Ghibli film, composed and conducted by Joe Hisaishi. It is so beautiful and unique. If you can't sleep or need to study, or just want to relax I'd recommend putting on the song merry go round of life.
Tales of Earthsea - 2006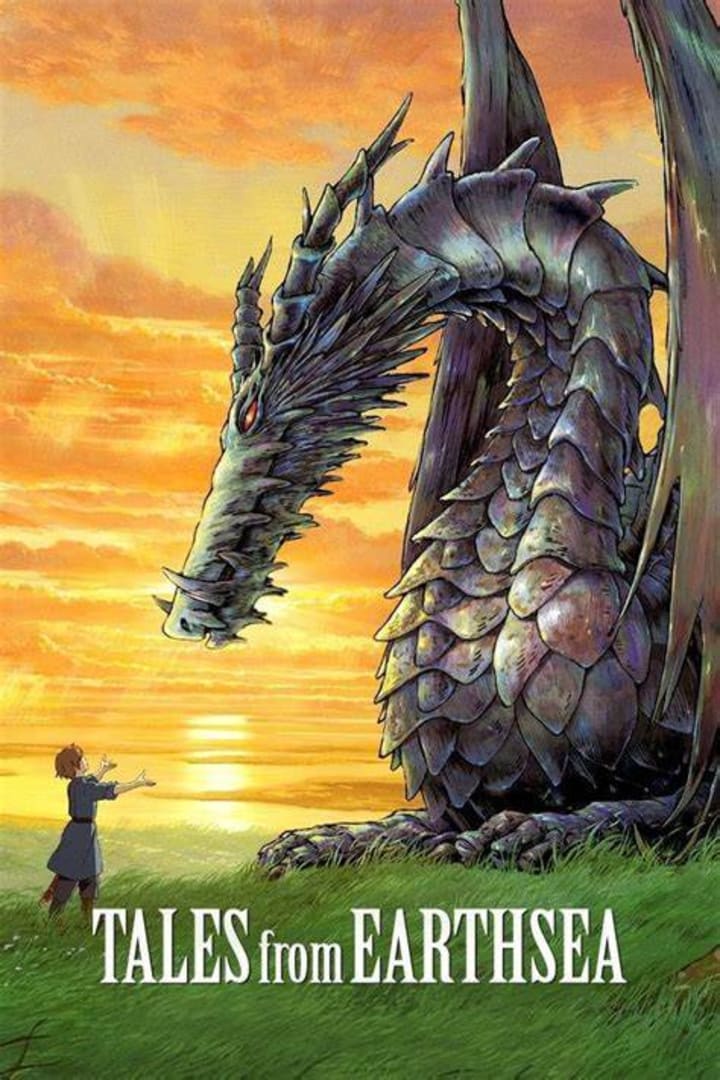 Storyline: Something bizarre has come over the land. The kingdom is deteriorating. People are beginning to act strange... What's even more strange is that people are beginning to see dragons, which shouldn't enter the world of humans. Due to all these bizarre events, Ged, a wandering wizard, is investigating the cause. During his journey, he meets Prince Arren, a young distraught teenage boy. While Arren may look like a shy young teen, he has a severe dark side, which grants him strength, hatred, ruthlessness, and no mercy, especially when it comes to protecting Teru. For the witch Kumo, this is a perfect opportunity. She can use the boy's "fears" against the very one who would help him, Ged
Genre: Fantasy, Adventure
My Review: If you love fantasy fairy tails with dragons, witches, wizards, and adventure this movie is for you. The fantasy is straight out of a storybook. I'm not going to lie it is a FREAKY movie and has much more adult content. I have to get a shout-out to Willem Dafoe for voice acting as Cob (The evil wizard) in the English dub, it was top-tier voice acting and gave me the creeps. I was even more impressed when I found out that Hayo's son created this movie. It has such a deep and impactful meaning. As humans, we naturally fear death and try everything we can to stop it. But in reality, I think a lot more of us fear living. But think about it there is no value to life without death. That message hits deep for me.
This is not a kid-friendly movie. It gets very dark, freaky, and gory. I'd recommend watching it first before making this your next family film.
Ponyo - 2008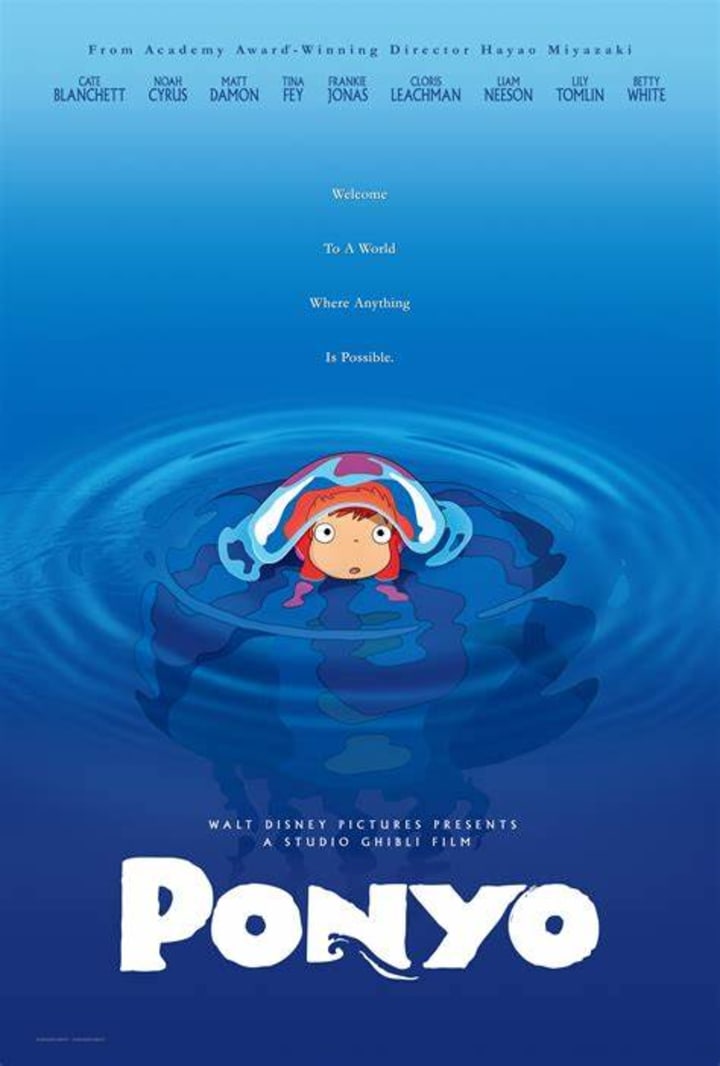 Storyline: The son of a sailor, 5-year-old Sosuke lives a quiet life on an oceanside cliff with his mother Lisa. One fateful day, he finds a beautiful goldfish trapped in a bottle on the beach and upon rescuing her, names her Ponyo. But she is no ordinary goldfish. The daughter of a masterful wizard and a sea goddess, Ponyo uses her father's magic to transform herself into a young girl and quickly falls in love with Sosuke, but the use of such powerful sorcery causes a dangerous imbalance in the world. As the moon steadily draws nearer to the earth and Ponyo's father sends the ocean's mighty waves to find his daughter, the two children embark on an adventure of a lifetime to save the world and fulfill Ponyo's dreams of becoming human.
Genre: Comedy, Adventure
My Review: This has to be the most colorful Studio Ghibli movie out there. I love this film for the fact it is visually stunning. The story is simple but cute. It is based on the story of the little mermaid, but with a Hayao Miyazaki twist. Some people have told me it's weird that this is a love story between 5-year-olds, I believe that makes it more beautiful. Kids only know the purest form of love, they haven't learned lust or controlling relationships, or love with requirements. They just know that they love each other with the purest love. The adults in this film realize this as well and even put it to the test. This is an adorable adventure and a great family film.
The Secret World of Arrietty - 2010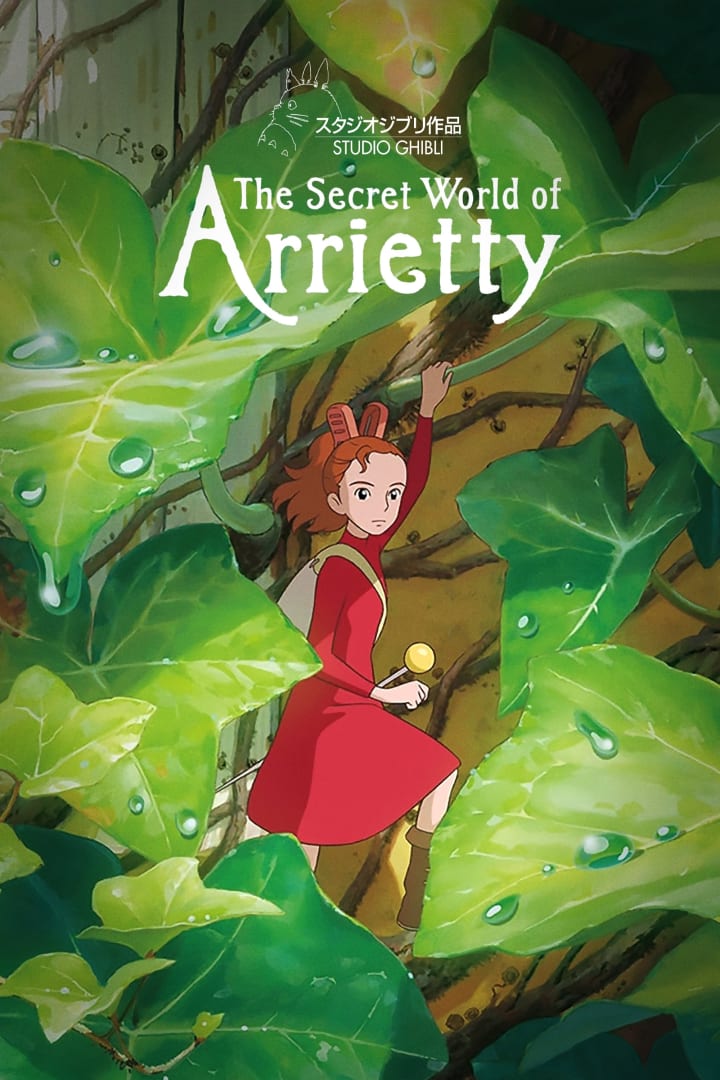 Storyline: Fourteen-year-old Arrietty (Bridgit Mendler, Saoirse Ronan, and Mirai Shida) and the rest of the Clock family live in peaceful anonymity as they make their own home from items that they borrow from the house's human inhabitants. However, life changes for the Clocks when a human boy discovers Arrietty
Genre: Adventure
My Review: This was the first Studio Ghibli movie I saw in theaters and I was not disappointed. The world seen from the borrower's point of view is mindblowing. They were so creative with what they used for everyday items. Arrietty is courageous and her ability to move in the face of fear inspires Shawn to keep fighting for his life. Some people have said this is a romance story but I didn't see that at all. The friendship between Arrietty and Shawn brings the two worlds together, they inspire each other and grow in the short period they are together. The scene where Shawn is reading in the flowers with a cat on his chest makes me want to teleport to that world. This is a wonderfully creative adventure.
From Up on Poppy Hill - 2011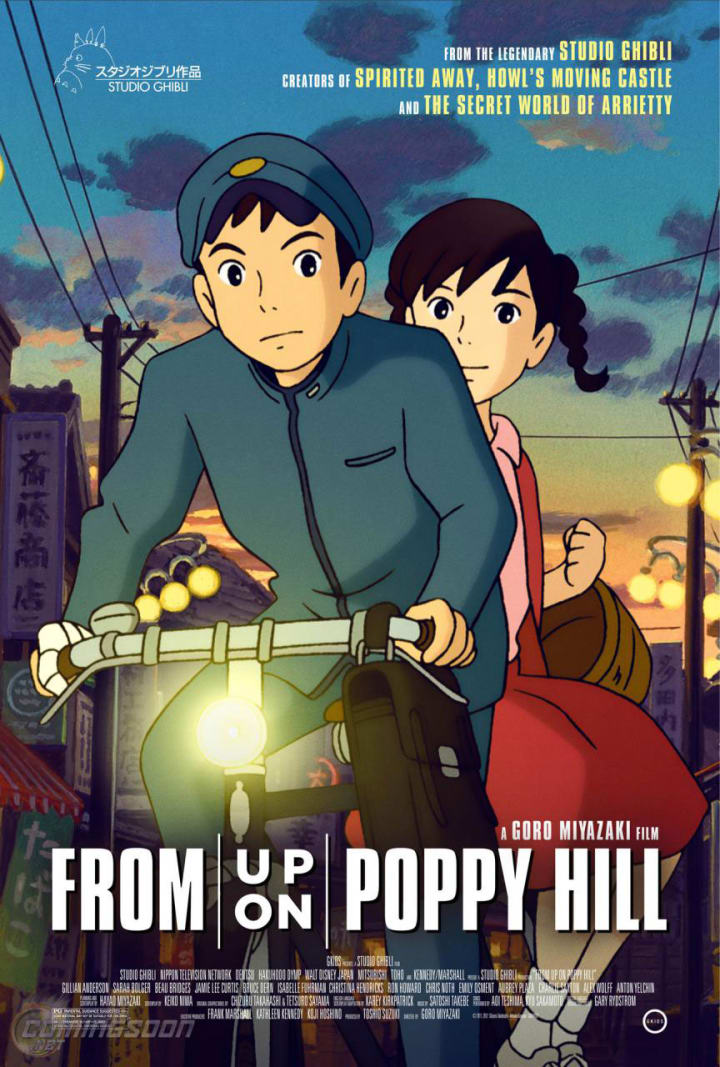 Storyline: A group of Yokohama students fights to save their school's clubhouse from the wrecking ball during preparations for the 1964 Tokyo Olympic Games. While working there, Umi and Shun gradually attract each other but face a sudden trial. Even so, they keep going without fleeing the difficulties of reality.
Genre: Comedy, Drama
My Review: THIS MOVIE WILL PLAY WITH YOUR EMOTIONS!!! This is the most underrated Studio Ghibli movie of all time. I gasped so many times watching this movie. The brilliant writers knew exactly how to pull at your heartstrings and mess with your emotions. You will laugh, you will cry, and you will have goosebumps throughout. I absolutely loved the character interaction throughout. Of course, the girls have to help the boys save their clubhouse, Which creates funny interactions. The power of their school coming together makes an entertaining, funny, and inspiring story. I am going to leave this review short because I don't know how to talk about this story without just spoiling it. If you haven't seen it, watch it.
The Wind Rises - 2013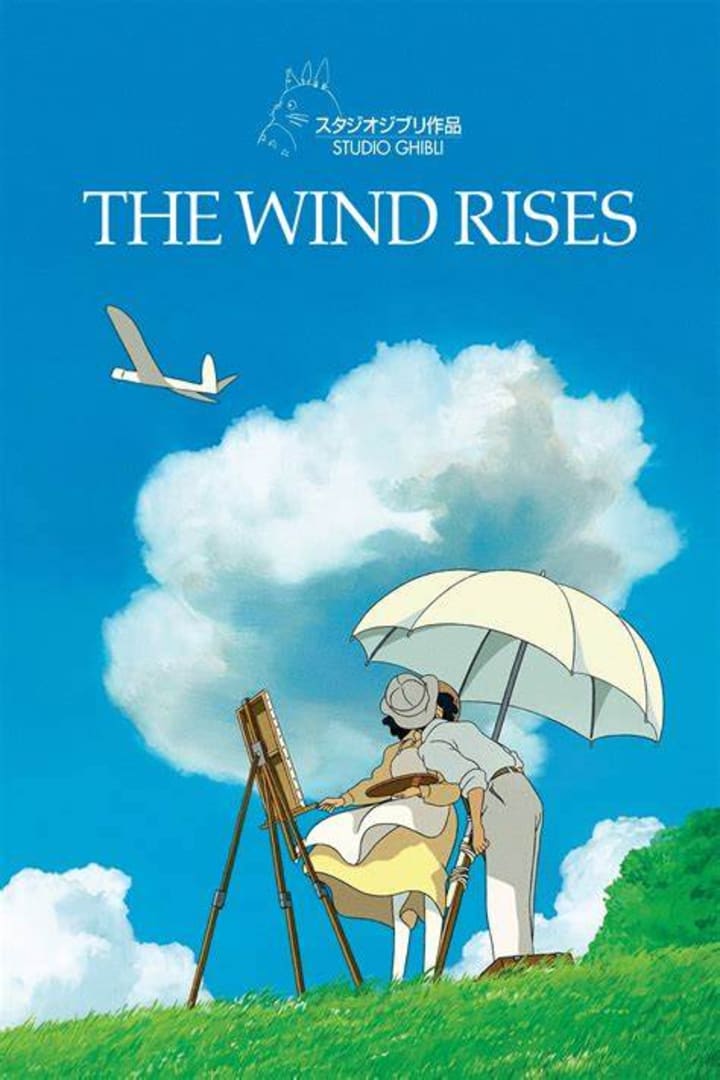 Storyline: Jiro dreams of flying and designing beautiful airplanes, inspired by the famous Italian aeronautical designer Caproni. Nearsighted from a young age and unable to be a pilot, Jiro joins a major Japanese engineering company in 1927 and becomes one of the world's most innovative and accomplished airplane designers. The film chronicles much of his life, depicting key historical events, including the Great Kanto Earthquake of 1923, the Great Depression, the tuberculosis epidemic, and Japan's plunge into war. Jiro meets and falls in love with Nahoko, and grows and cherishes his friendship with his colleague Honjo.
Genre: Biography, Drama
My Review: Do not watch this movie without a box of tissues next to you. This was the second Studio Ghibli film I saw in theaters and I was blown away. You will have your eyes locked on the screen and your heart pounding throughout this film. I learned a lot more about the creation of this film from visiting the Studio Ghibli museum. The fascination Hayao Miyazaki has with planes and flight is evident from the subject matter in The Wind Rises, his first ever film inspired by real people. However what becomes apparent from watching the film is Miyazaki's respect for Jiro Horikoshi, the real-life chief engineer at Mitsubishi Internal Combustion Engine Company Limited, on whom the central character Jiro is loosely based. Horikoshi has long since passed, however, Miyazaki's tribute to him, however loosely based, will live on for future Ghibli-loving generations.
The Tale of The Princess Kaguya - 2013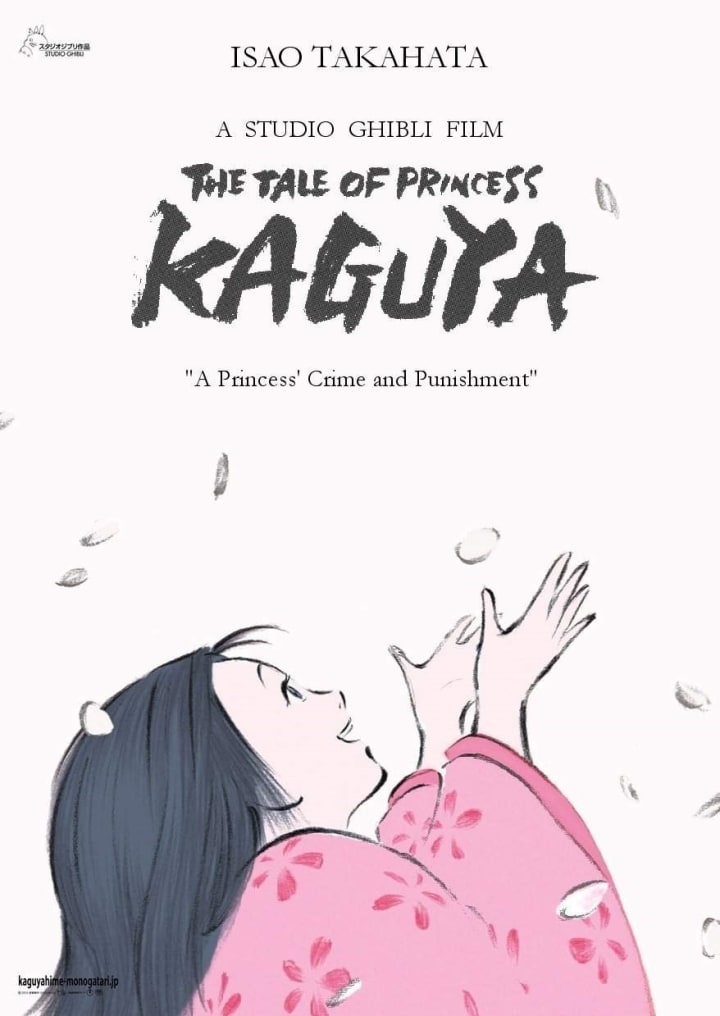 Storyline: An old man makes a living by selling bamboo. One day, he finds a princess in bamboo. The princess is only the size of a finger. Her name is Kaguya. When Kaguya grows up, 5 men from prestigious families propose to her. Kaguya asks the men to find memorable marriage gifts for her, but the 5 men are unable to find what Kaguya wants. Then, the Emperor of Japan proposes to her.
Genre: Drama
My Review: I wasn't a fan of this movie. It is a very artistic story and animation. I have heard this art style is very classic and so many people loved it. I just wasn't a fan. The story is very beautiful, I just felt it was too slow. If you enjoy artistic and old-school Japanese culture you'd enjoy this movie.
When Marnie Was There - 2014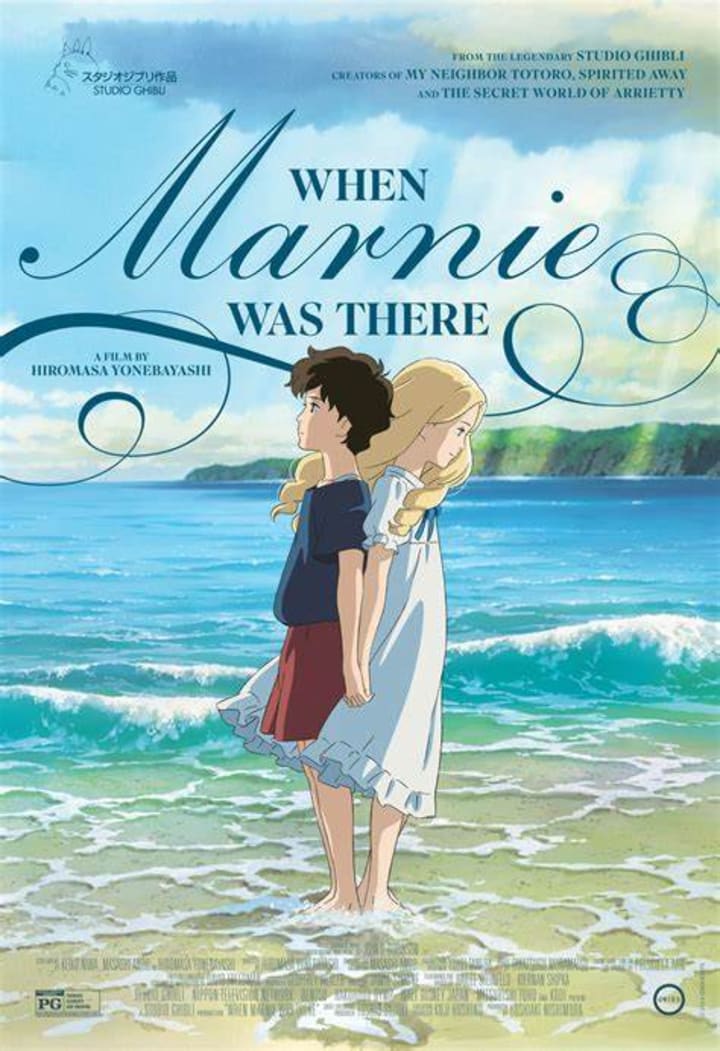 Storyline: A 12-year-old girl is sent to the country for health reasons, where she meets an unlikely friend in the form of Marnie, a young girl with long, flowing blonde hair. As the friendship unravels Marnie may have closer ties to the protagonist than we might expect
Genre: Drama
My Review: What a beautiful and emotional story. The ending twist gave me the chills. When Marnie Was There is a story about plenty of things like regret, loss, and neglect. But at the heart of the film is a story about friendship, and an unlikely one at that. There are plenty of things about the plot that you can't reveal without spoiling anything, but Anna and Marnie's bond throughout is truly something special. It's a bond that is probably more satisfying when you watch it a second time and can appreciate it without having to keep your eyes peeled for the next secret to be let out.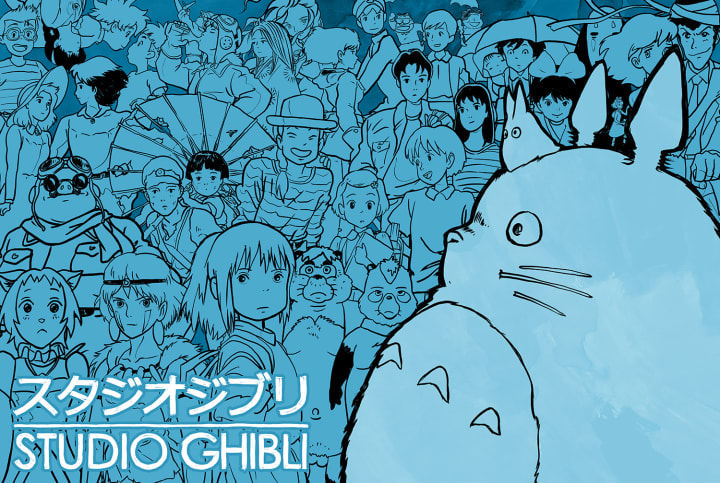 Thank you for joining me on this journey through Studio Ghibli. Putting them in chronological order opened my eyes and brought way more appreciation to the films.
I am excited to announce this if you haven't heard already.
Hayao Miyazaki is coming out of retirement to create one last film!
How Do You Live? - 2026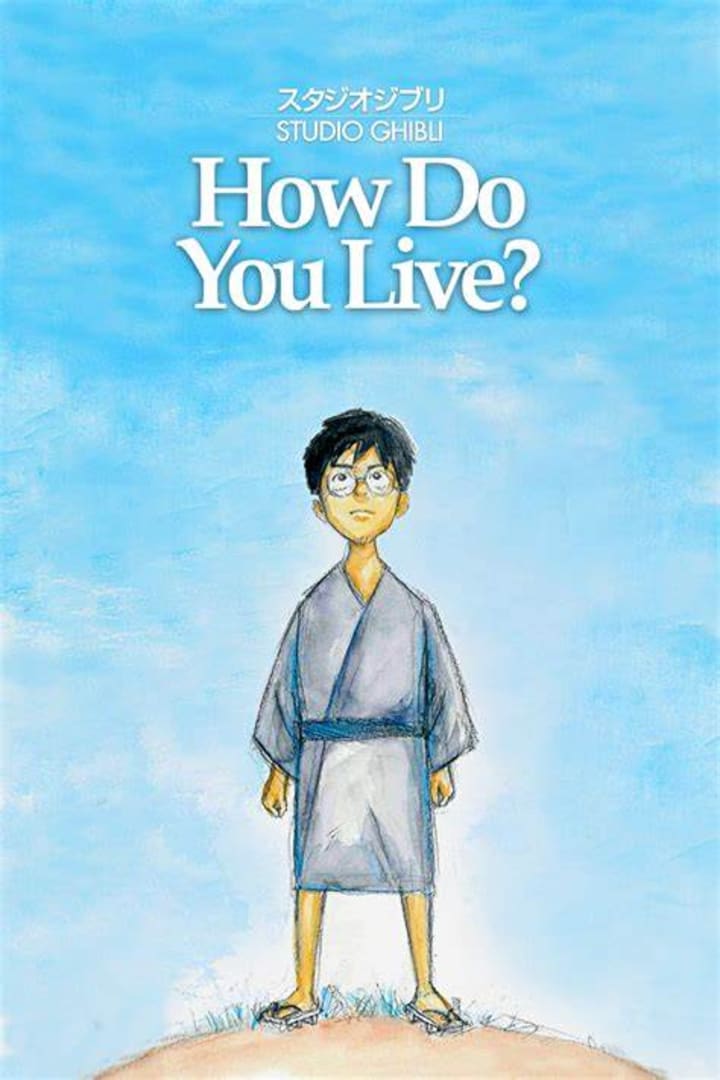 Storyline: The film depicts the psychological growth of a teenage boy through interactions with his friends and uncle.
Genre: Adventure
My Review: I am excited about this film and I hardly know anything about it. From what I've heard Hayao Miyazaki is basing this movie on a childhood book of his. To see his childhood on the big screen will be legendary.
The Man, the Myth, the Legend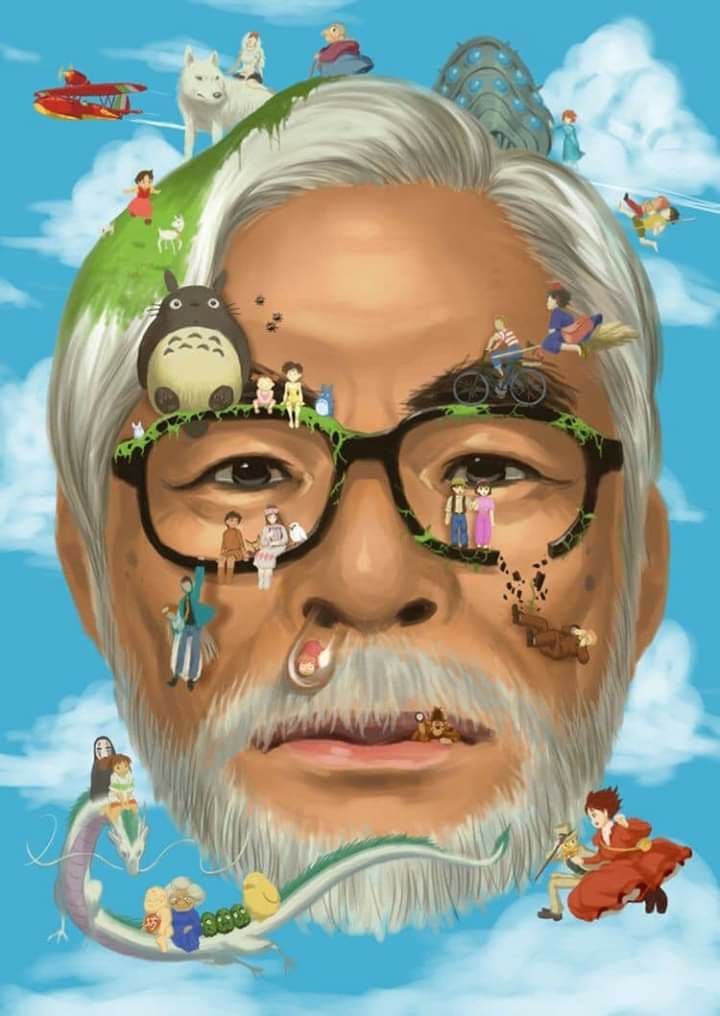 I know I said this is a 3 part series, but I feel 1 more part is needed on the incredible creator Hayao Miyazaki and how he went on a journey with his partners Isao Takahata, Toshio Suzuki, and Yasuyoshi Tokuma, how did they create Studio Ghibli, the process to bring these worlds to life, and how the dream team was created to bring a world of wonder and imagination to our screens.
Make sure to subscribe to read the upcoming story of The Man, the Myth, the Legend
"I would like to make a film to tell children "it's good to be alive"."

― Hayao Miyazaki
About the Creator
✨Anime Blogger✨
I watch too much anime and would love to turn it into a creative outlet!
Blogging about anime topics, giving honest reviews, and staying up to date with all things anime
Reader insights
Be the first to share your insights about this piece.
Add your insights